» » »
How to use Spatial Audio when sharing audio in tvOS 17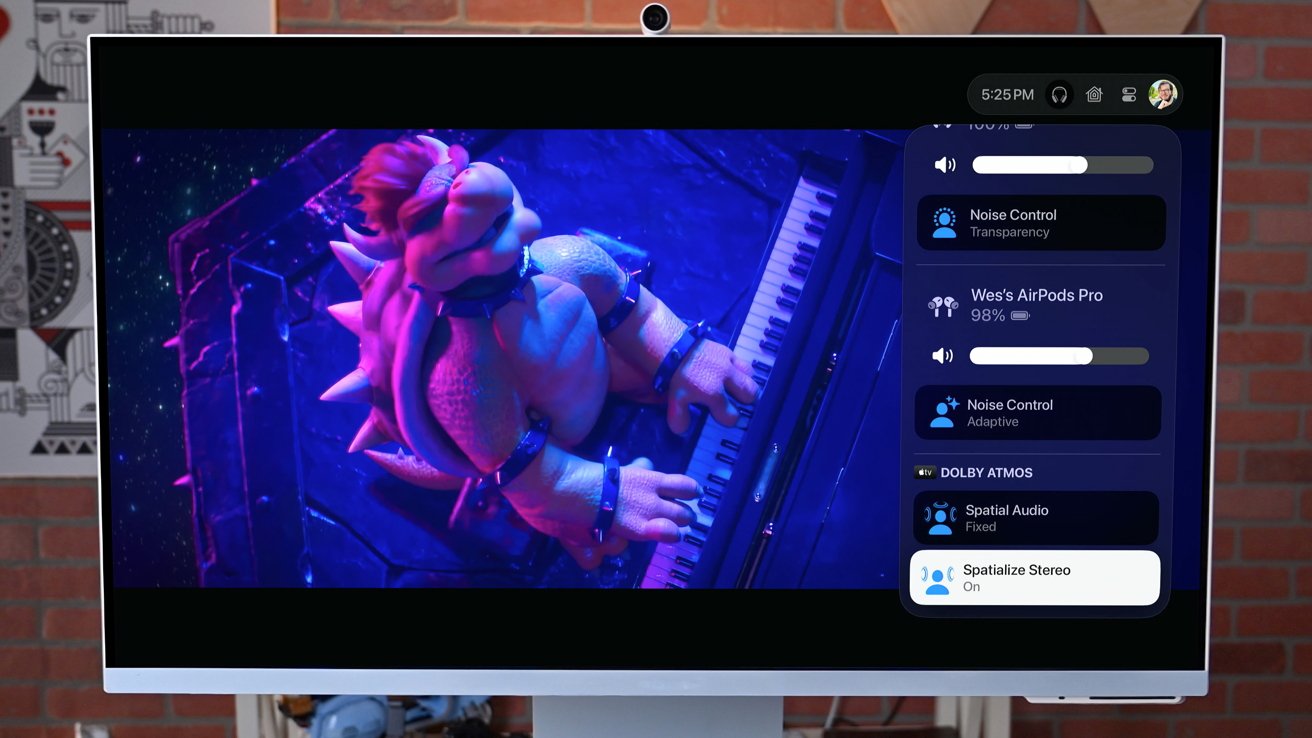 Apple has upgraded the shared audio experience in tvOS 17 by adding Spatial Audio support. Here's how to get it set up.
Before tvOS 17, if users shared audio between two devices like AirPods or select Beats by Dre models, they would be limited to a stereo audio track. This experience has been upgraded for tvOS 17 — enabling Spatial Audio tracks to be played on both headphones sharing audio.
The experience is automatic for the most part, but setting up shared audio isn't obvious. Start by having one set of headphones connected to an Apple TV 4K.
Press and hold the TV button on the Siri Remote to open Control Center.
Swipe down to the audio selection in Control Center. Pick the compatible AirPods or Beats from the menu.
Once the first set of headphones is connected, swipe back up to the Control Center menu bar and swipe left to the headphones icon.
Select "Share Audio." Then ensure the second set of compatible AirPods or Beats shows up by bringing them close to the Apple TV.
Select "Temporarily Share Audio."
Start playing a video or music with Spatial Audio compatibility.
Hold the TV button down to access Control Center again, then swipe left to the headphones menu.
The controls for both sets of headphones will appear here, plus a menu for Dolby Atmos controls for Spatial Audio.
Spatial Audio tracking only offers fixed tracking, not head tracking, when sharing audio. The Spatialize Stereo toggle only affects stereo tracks.
All compatible Spatial Audio tracks will automatically play to both users without any configuration after pairing both sets of headphones.
In our testing, this is a much better experience than just standard stereo audio. It makes films like the one shown in the image, "The Super Mario Bros. Movie," have a full surround experience.
Watching a movie this way with someone else sharing audio, especially with transparency mode turned on, can fool you into thinking you're hearing the audio from the connected sound system.
Headphones that support Audio Sharing and Spatial Audio
AirPods Pro (all generations)
Beats Fit Pro
Beats Studio Pro
Only Apple TV 4K models support Spatial Audio output. The audio sharing feature requires tvOS 17.