Apple stores to open at 8:00 a.m. Friday for iPhone 3G launch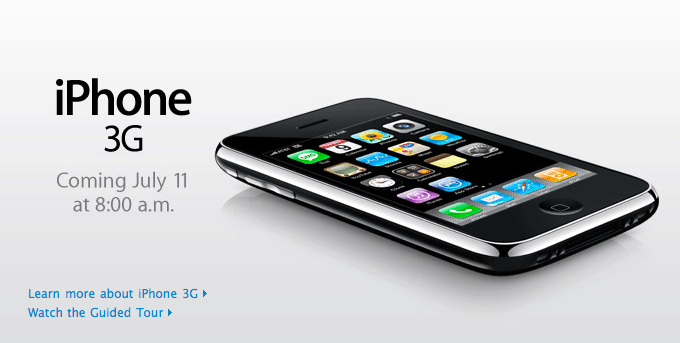 AppleInsider may earn an affiliate commission on purchases made through links on our site.
US-based Apple retail stores will join those of AT&T by opening at 8:00 a.m. local time on Friday, July 11th, to usher in the new iPhone 3G, the company said Monday.
Although a formal press release has not yet been issued, a statement on the official Apple Retail website now says: "iPhone 3G. Coming July 11 at 8:00 a.m."
Apple's exclusive US wireless partner for iPhone, AT&T, had previously announced that its own stores would begin selling the new touch-screen handset beginning at 8:00 a.m.
The early launch is aimed at assuring ample time for in-store activations, credit checks (when applicable), and other one-time procedures that must now take place during the point of sale, as there will be no home activation of iPhone 3G like there was with the original iPhone last year.
Readers can surf all recent iPhone 3G-related news on our iPhone 3G topics page. A separate topics page focuses on moving to iPhone 3G on AT&T. RSS feed links for all AppleInsider topics pages are available via a text links placed ahead of the most recent headline on each topics page. RSS feeds for our new Backpage Blogs are coming soon.