iPod touch with camera remains in Apple's pipeline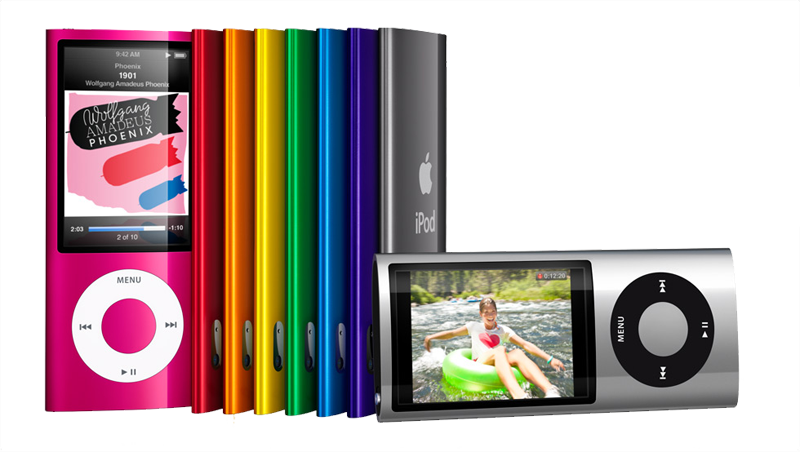 AppleInsider is supported by its audience and may earn commission as an Amazon Associate and affiliate partner on qualifying purchases. These affiliate partnerships do not influence our editorial content.
A rare misstep on Apple's part saw the world's tech darling surprise in an unusual way Wednesday, leaving onlookers scratching their heads at changes — or lack thereof — to certain members of the iPod family.
For months, the evidence was overwhelming (1, 2, 3, 4, 5, 6): a camera on the fifth-generation iPod nano was as a strong likelihood, while one on the third-generation iPod touch seemed an undeniable certainty.
In an interview with the New York Times, Apple chief executive Steve Jobs asserts the decision to keep a camera off the touch was financially driven. And while AppleInsider appreciates the company co-founder's play at damage control, it's a tough sell.
Like the nano, people familiar with the matter maintain that initial plans for the new iPod touch called for a camera akin to the iPhone's. Manufacturing tooling was prepped and specifications issued some time ago.
It should be noted that Apple retains an extensive cost analysis team that begins working with an established supply chain and new prospective partners on feature cost feasibility many months — if not years — in advance of production.
These assessments are then refined, stitched into preliminary bills of materials, and presented for approval — sometimes via elaborate Keynote documents — to roughly two dozen members of electronics maker's top brass.
Apple's new iPod nanos sport a video cam that the new iPod touches do not.
According to those familiar with situation, management gave the green light to equip the latest-gen touches with cams last year. But problems, as AppleInsider reported earlier in the week, began to crop up with the third party camera sensors Apple took receipt of earlier this year.
After several passes through quality assurance were met with less than stellar results in the time leading up to Wednesday's event, an executive decision was made a month ago to pull the cameras from the touches altogether, others familiar with the situation say. This is contrary to reports that suggest the matter unfolded in the final hours.
Nevertheless, Apple reportedly remains committed to delivering camera capabilities on the touch lineup as soon as possible. This update could arrive unexpectedly at existing price points on the 32GB and 64GB models, according to a third person claiming to have been briefed on the matter.
Further details will be published if and when information becomes available.