Apple planning third campus after 'spaceship' is finished in 2015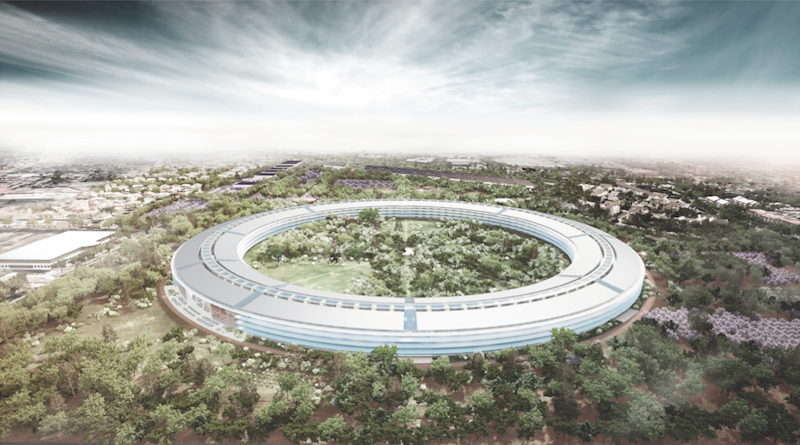 Rapid growth at Apple has the company already planning for a third corporate campus after it finishes work on its second, circular "spaceship" facility in Cupertino, Calif., by 2015.
Cupertino Mayor Gilbert Wong said an interview with the Mercury News that Apple executives told him the company is expanding so fast, they expect to begin working on a third campus after work is completed on their second in 2015. The new campus would reportedly be at a currently unknown location.
The details come as Apple is going through the approval process for its second campus with the City of Cupertino. Wong has said that he's certain the project will be approved.
As part of that process, the city will host a public meeting tonight, at 6:30 a.m. Pacific, to receive input on the scope of the Environmental Impact Report for what has been called "Apple Campus 2 Project." Due to limited seating, the city will provide a live webcast of the meeting.
Apple's second campus is planned for a 150-acre property the company already owns in Cupertino. The land was partially acquired from rival device maker Hewlett-Packard, who vacated its 98-acre campus in the summer of 2010.
The plans were first revealed by Apple Chief Executive Steve Jobs himself in June, when he made an appearance at a Cupertino City Council meeting to pitch the project. He described the main office building as looking "a little like a spaceship landed."
Since Jobs personally introduced the project at a Cupertino City Council meeting, Apple's plans for the mega-campus have already expanded. Jobs initially said the facility would host 12,000 employees, but Apple's own planning documents show it is now expected to have 13,000.

The Mercury News also revealed that the new campus may come with a statue of Jobs himself, as suggested by some city officials, to honor his contributions to the city of Cupertino.
Apple hopes to gain approval for its second campus by the end of 2012 to begin construction in 2013. A total of 13 different approvals must be granted.

The new office would comprise about 2.8 million square feet, and would include an auditorium that would hold 1,000 people, and new research facilities including 300,000 square feet. Until the new facility opens in 2015, Apple has leased 373,000 square feet of office space in Cupertino to house 13,000 workers.