Amazon expected to unveil iPad competitor at Sept. 28 media event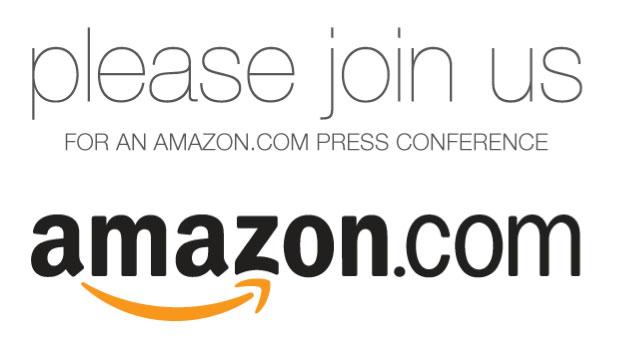 AppleInsider may earn an affiliate commission on purchases made through links on our site.
Amazon on Friday sent out invitations to members of the press for a media event scheduled for next Wednesday, Sept. 28, where the retailer is expected to debut a new touchscreen tablet that aims to compete with Apple's iPad.
The invitation-only event will be held next week, though the notices sent to members of the press gave no indication as to what the event will entail. It simply reads, "Please join us for an Amazon.com press conference."
The media briefing is scheduled to take place next Wednesday, Sept. 28, at 10 a.m. Eastern, and the event is widely expected to be the unveiling of a new Amazon-branded touchscreen tablet with a color LCD screen.
Though the device has not been officially confirmed, TechCrunch had a hands on review of the hardware earlier this month. They revealed the device will cost $250 and sport a 7-inch color touchscreen while running a customized build of the Google Android mobile operating system.
"The interface is all Amazon and Kindle," MG Siegler wrote. "It's black, dark blue, and a bunch of orange. The main screen is a carousel that looks like Cover Flow in iTunes which displays all the content you have on the device. This includes books, apps, movies, etc. Below the main carousel is a dock to pin your favorite items in one easy-to-access place. When you turn the device horizontally, the dock disappears below the fold."
The new Kindle will allegedly be priced the same as the Barnes & Noble Nook, a touchscreen tablet that also has a color screen, but focuses largely on reading content as opposed to Apple's plethora of more than 100,000 options on the iPad App Store. Apple does sell its own e-books for the iPad with the iBookstore.
Though the first tablet from Amazon is expected to be 7-inches, the company is reportedly also working on a 10-inch version that could arrive in early 2012. The iPad has a screen size of 9.7 inches, and Apple co-founder Steve Jobs has slammed competitors who make 7-inch tablets, saying that screen size is too small for the average user's fingertips.