Apple highlights Retina Display in TV spot for new iPad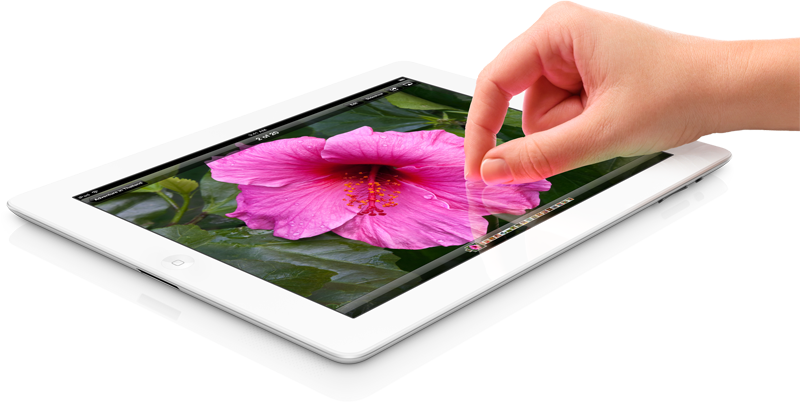 Apple on Wednesday released its first television commercial for the new iPad, focusing exclusively on the tablet's new Retina Display.
The ad shows a user zooming in on a photo, editing in iPhoto, reading in iBooks, watching a movie and finger painting on the new device.
"When a screen becomes this good, colors are more vibrant. Words are pin sharp. Everything is more brilliant because when a screen becomes this good, it's simply you and the things you care about. The stunning Retina Display on the new iPad," said the voiceover.
At least for now, Apple has set the Retina Display as the dominant marketing angle for the new iPad, rather than the move to 4G LTE or the upgraded camera and processor. The company's homepage currently promotes the "resolutionary" new iPad.
Apple announced the third-generation iPad earlier on Wednesday at a special event in San Francisco, Calif, touting its new 3.1M-pixel display as packing more pixels than a 1080p television. According to the company, the device's 264 ppi pixel density means the pixels are indistinguishable to the human eye at a distance of 15 inches. The new iPad also sports an A5X chip with quad-core graphics and 5-megapixel camera while maintaining the 10-hour battery life.
The iPad maker has priced the device with the same scheme as before, offering Wi-Fi versions for $499, (16GB), $599 (32GB) and $699 (64GB). 4G options on either AT&T or Verizon cost $130 more. The new 4G iPad can reach download speeds of up to 73Mbps on LTE, according to Apple. International LTE partners include Rogers, Bell and Telus.
Apple's latest tablet will arrive in stores on March 16. The company is currently taking preorders on its online store. Preorders are limited to two per customer.
In order to take advantage of the new high-resolution display, Apple has updated its stock apps. The company has also brought iPhoto to the iPad (and iPhone). Meanwhile, iWork applications such as Pages, Numbers and Keynote, have been updated to put the Retina Display to work with new 3D charting and animations.