Matcha's status as best among video content aggregators led Apple to buy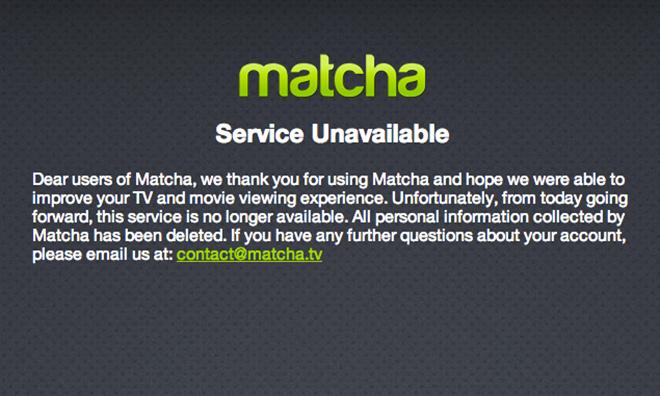 AppleInsider may earn an affiliate commission on purchases made through links on our site.
Apple bought video programming recommendation site Matcha earlier this week not because of the talent the company had, but because the site had developed a service that apparently stood head and shoulders above its competition.
When Apple acquired Matcha, the transaction was not simply an "acqui-hire," according to TechCrunch. Instead, the Cupertino company bought Matcha's product, which is centered on an algorithm that Matcha has been honing for some time. According to sources familiar with the company's operations, Matcha had experienced rapid user growth in the months before the acquisition, and it had already achieved a top-15 spot in the App Store's Entertainment charts.
Apple was particularly impressed with Matcha's user acquisition and user engagement strategy, according to one source. The company reportedly had "found the answer" to rapid user growth and time spent in app.
This latest report also dispels some assertions that had surrounded the acquisition. Contrary to reports that emerged when word of the buy went public, Apple made the acquisition back in May when Matcha originally shut down, not post-closure. Additionally, the price for Matcha is thought to have been between $10 and $15 million, not the $1 to $1.5 million that was previously reported.
Matcha's technology could very well go into future versions of the Apple TV set-top box, but it may also see use across Apple's entertainment and media offerings. The firm is the latest in a number of smaller acquisitions Apple has made over time. Previously, Apple bought Chomp, an app search and recommendation engine, shutting down the service shortly thereafter just as has been done with Matcha.
Apple has bought nine or ten companies since October, picking up the pace from the year previous. CEO Tim Cook pointed out that most of these buys are of private companies with a corporate structure that will mesh well with Apple's. The company only discloses those buys "when we have to," according to Cook.