Apple adds five new videos to 'Shot on iPhone 6' World Gallery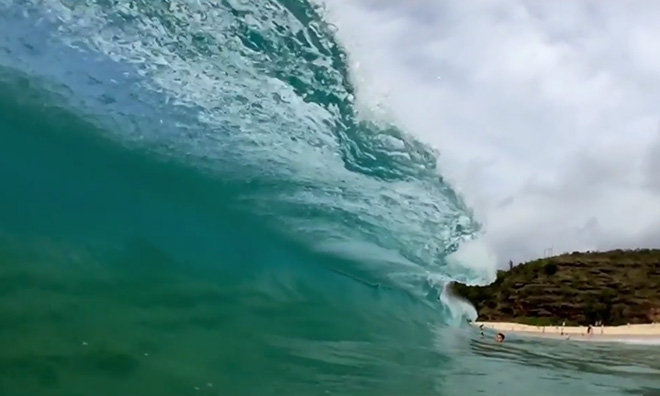 AppleInsider is supported by its audience and may earn commission as an Amazon Associate and affiliate partner on qualifying purchases. These affiliate partnerships do not influence our editorial content.
In an update to its promotional "Shot on iPhone 6" webpage on Thursday, Apple added five new snippets captured by iPhone 6 users from around the world, including the campaign's first underwater footage.
The content of today's iPhone 6 videos range from crashing waves to a car speeding across a never-ending salt flat, with each 15-second clip highlighting a class-leading image capture capability rivaling dedicated photography kit. Certain clips have already been seen as television spots, like the time lapse sunrise by Yasunori I. which aired this past weekend during the Women's World Cup final.
As with the first batch of World Gallery films posted in June, the new set touts iPhone's ability to output stunning high contrast images with minimal effort. For the first time, Apple features clips shot underwater, underscoring the impact highly portable, affordable imaging platforms have had on the photography landscape. Just a decade ago, underwater photography and videography were prohibitively expensive for the common user, but now almost anyone can grab their smartphone or GoPro, hit the beach and get some high quality footage.
Slow-motion and time lapse videography are again prominently featured in Apple's selections, dramatic touches that add weight to content which might otherwise feel like home movies. Backing tracks chosen by Apple and skillfully stitched in to complement the images don't hurt, either.
Apple last updated its World Gallery Films section in June with four videos spotlighting iPhone's ability to accurately render color, or lack thereof, in contrasty scenes. Thanks to precision optics, a well designed imager from Sony and bespoke software, iPhone 6 and 6 Plus are standouts in smartphone photography.
World Gallery films are an extension of Apple's "Shot on iPhone 6" campaign that launched in March. Instead of using highly produced artwork, Apple — and PR partner TBWA\Media Arts Lab — selects user photos and video for the "Shot on iPhone 6" collection, a novel tack that won the company multiple Cannes Lions awards last month.