Apple can add 62M iOS users in India but it won't be easy, analyst says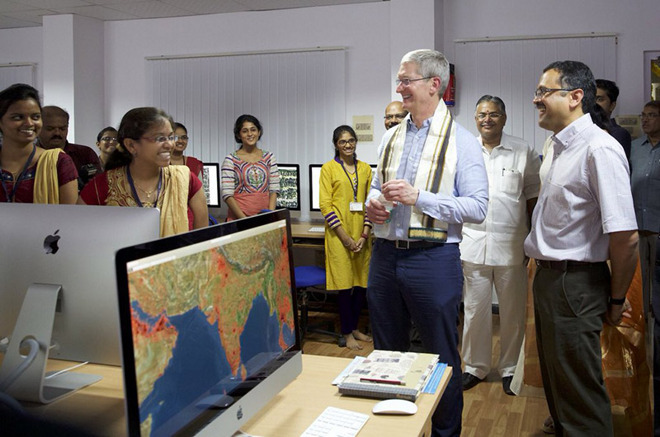 Investment firm Piper Jaffray estimates India could contribute some 62 million iOS device users to Apple's user base if the company successfully ramps its presence up to China levels, but a comparatively low-income population and strict government policies presage a rough path ahead.
Analyst Gene Munster, in a research note obtained by AppleInsider, said India's untapped smartphone market represents a massive growth opportunity for iPhone over the next few years. Indeed, Apple is already laying the groundwork to introduce its entire product line — hardware, software and an internet services backbone — to the burgeoning market.
India's potential is mirrored by other key growth markets, namely China. Citing recent studies, Munster notes only 17 percent of the country's 1.25 billion citizens own a smartphone, with Apple holding a 3 to 5 percent marketshare in 2015. That's a far cry from the Chinese landscape where smartphone penetration rates reached an estimated 58 percent for 1.37 billion consumers.
Reports disagree on Apple's share of the Chinese market, but Munster references IDC's figure of 10 to 15 percent by quarter. Based on these calculations, Apple sold about 4 million iPhones in India in 2015, versus approximately 56 million in China over the same period.
Based on the current Indian annual smartphone base, Munster estimates Apple would add 10 million in incremental iPhone units if it increases Indian marketshare to China levels. That number jumps to 16 million iOS users assuming identical smartphone penetration rates and carrying over Apple's current Indian marketshare. Combining the two hypotheticals — equal marketshare and smartphone penetration rates — Apple would net a whopping 62 million iOS device users from India.
However, Apple faces significant barriers to growth. Notably, Indian citizens are, on average, less wealthy than their Chinese counterparts — Apple might price itself out of the market. The iPhone likely owns 40 to 50 percent of the high-end smartphone sector in India, Munster says, meaning the company might be forced to sell down market or create a new tier catering to the demographic. To this point, Apple has more than once applied to import preowned iPhones in a bid to better compete on price, but India's government has not been receptive. Official reportedly rebuffed such a request earlier this month.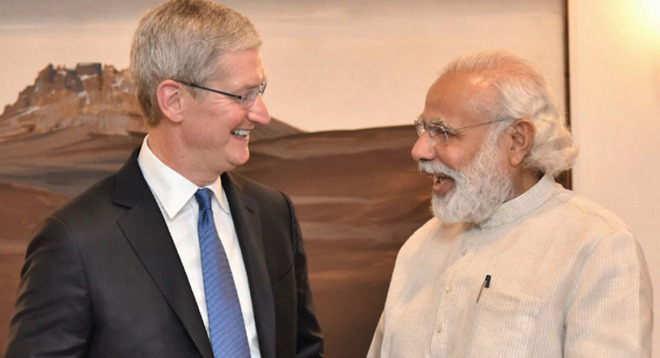 Munster also notes the smartphone purchasing and ownership experience is unique to the region. Consumers in India usually get their phones through small retail channels, not cellular carriers. Apple is looking to sell directly to Indian consumers through official Apple Stores, but government policy again poses a challenge. In particular, Apple faces resistance from India's Foreign Investment Promotion Board, which is pushing manufacturers to source at least 30 percent of goods sold from local suppliers. Foxconn is reportedly close to signing a deal to open iPhone manufacturing plants in India, but it could be 18 months before those facilities go on line.
Finally, India lacks a widely accessible 4G LTE network, nullifying many features and connected services that form the bedrock of Apple's iPhone platform. Cellular providers are this year building out their wireless capabilities.
During Apple's most recent earnings conference call, CEO Tim Cook said India is a major focus for the company's future growth strategy. Cook met with Prime Minister Narendra Modi when he visited the country last week as part of an international business tour.
Apple is pursuing a multi-pronged approach to the Indian market that includes comprehensive evaluations of government operations, consumer culture, media, services, technical talent and more, Cook said in an interview last week. For example, the company recently opened a Maps development facility in Hyderabad and announced plans to build an iOS design and development center in Bengaluru.