Prolific leaker claims 'iPhone 8' will cost between $999 and $1199, depending on configuration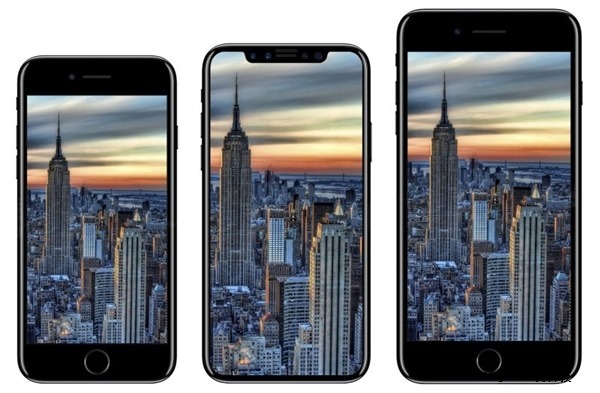 One of the more visible sources of "iPhone 8" rumors has chimed in on the price of the device, claiming that a 64-gigabyte configuration will cost $999 — with the rumored 512-gigabyte version retailing for $1,199.
Benjamin Geskin posted a Tweet on Monday morning containing his guesses on the "iPhone 8" pricing. Citing a friend of a friend who works at Apple as his source, Geskin has pegged the devices at $999 for 64 gigabytes, $1,099 for 256 gigabytes, and $1,199 for 512 gigabytes.
Geskin's claims aren't the first to declare a $999 price for the device. Reports started circulating in the very early days of rumors about the "iPhone 8" suggesting a $999 price, with some accounts suggesting that it might hit $1200. More recently, discussions have centered around the $999 price point again.
At present, the iPhone 7 Plus retails for $769 for 32 gigabytes, $869 for 128 gigabytes, and $969 for 256 gigabytes. Given that flash storage commodity prices are at a high and have been so for about nine months, it is unclear if the $1,199 is accurate — if the configuration exists at all.
Two different reports on Sept. 1 claimed that the entire set of new iPhone releases later in the month may shift to the "iPhone 8" branding, and skip the "s" cycle entirely for the first time in eight years. One source claimed that what to this point has been labeled the "iPhone 7s" would be called the "iPhone 8," and the high-end OLED model would be called the "iPhone X."
The other account has the "iPhone 8" name spanning the entire line, with the high-end being called the "iPhone 8 Edition."
AppleInsider has affiliate partnerships and may earn commission on products purchased through affiliate links. These partnerships do not influence our editorial content.