Siri now actively used on more than 500M devices, up from 375M in June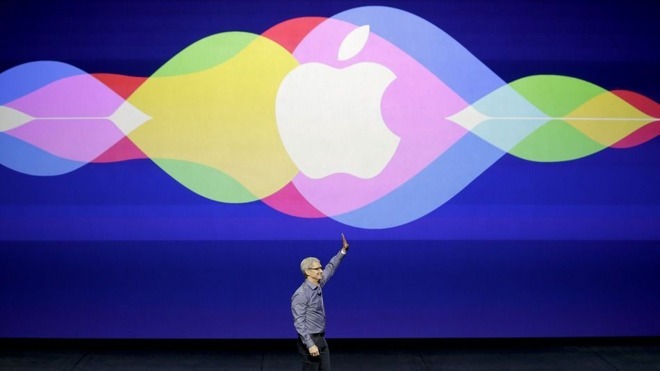 Apple buried a tasty tidbit in Tuesday's HomePod press release, revealing that its Siri virtual assistant is being "actively used" on over half a billion devices, a figure up from more than 375 million in June.
Apple last updated its public Siri adoption numbers at the Worldwide Developers Conference in 2017, meaning the voice activated assistant made its way to 125 million new devices over a seven month span.
"Siri, now actively used on over half a billion devices, has developed a deep knowledge of music and understands your preferences and tastes," Apple says in a HomePod press release issued today.
To put that number into perspective, Apple sold 87.7 iPhones, 21.7 million iPads and 9.7 million Macs in the third and forth fiscal quarters, totaling some 119.1 million Siri-capable devices. Apple does not disclose Apple Watch metrics, a device that also sports Siri integration, but some estimates put sales between approximately 10 million and 15 million units for 2017. Likewise, Apple TV sales are not disclosed, though fourth- and fifth-generation variants incorporate a version of Siri for media navigation and answering basic queries.
Apple has yet to release earnings for its first fiscal quarter of 2018, a period that likely added tens of millions of devices to the final count.
Perhaps luring new users to Siri are improvements to the service rolled out as part of iOS 11 in September. First announced at WWDC last June, the new and improved Siri features a more natural voice powered by deep learning technology.
Siri also received language translation tools and system-wide integrations that help the assistant adapt to user input.
On Apple Watch, a new Siri watch face debuted as part of watchOS 4. Like system integrations in iOS, the new Watch feature proactively pulls information it deems relevant to a user and displays it onscreen throughout the day. For example, Siri on Apple Watch can show weather notifications, upcoming calendar events and breaking news alerts.
With HomePod, Apple hopes to bring Siri into the home with an initial slate of capabilities like sending messages, setting timers, playing media and controlling HomeKit accessories, among other tasks. Considering Siri serves as HomePod's main method of user control, and a major selling point, adoption should rise in line with sales of the smart speaker.
HomePod preorders kick off on Friday ahead of shipments on Feb. 9.