What movie studio consolidation means for Apple's media ambitions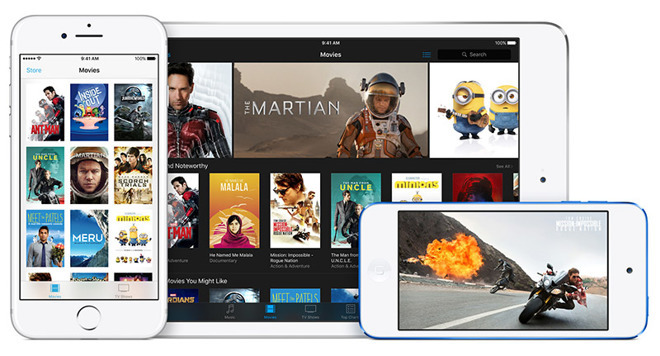 With AT&T's Time Warner purchase approved and Disney and Comcast bidding for Fox, a wave is underway of movie studios changing hands. And Apple might get in on the game too.
A federal court approved AT&T's acquisition of Time Warner this week, paving the way for a massive $85 billion deal set to close later in June. It means another set of new owners for Warner Bros., one of the classic Hollywood movie studios and the home of such franchises as Batman, Superman, and Harry Potter.
Also this week, Comcast made a $65 billion bid for the assets of 21st Century Fox, the movie/TV studio wing of Rupert Murdoch's empire, in an attempt to wrest the division away from Disney, which had reached an agreement to acquire it late last year. And another studio, Paramount, appears on the verge of merging back with CBS and Viacom, which in an earlier incarnation was all one company.
Media consolidation mergers tend to arrive in waves, and that appears to be what's happening now. As Apple delves deeper into original content, with new talent deals being seemingly announced daily, it is conceivable that the tech giant could make a movie studio play of its own.
Apple studios?
First, it's important to clarify exactly what a movie studio is. Throughout the history of the entertainment industry, a major studio has been a company that produces movies, often on its own lot or other production facilities, while also distributing those movies. Other times, the studios have deals with producers and production companies who make their films through that studio. The major studios include the "big six": Walt Disney, Paramount, Universal, Warner Brothers, Fox and Columbia.
While American myth celebrates the image of cigar-chomping studio bosses, it hasn't really worked that way since the 1950s. The major Hollywood companies, in the years since, have been bought and sold, sometimes multiple times.
Paramount was owned by Viacom and may soon be merged back with CBS, Universal (and NBC) is part of Comcast, Columbia is owned by Sony, and Warner Bros. has passed from the merged Time Warner to AOL, back to Time Warner and soon to AT&T.
What about Netflix and Amazon? They're not really "studios" in the traditional sense. Neither has a physical studio lot; they function as a combination of producers and distributors, financing and sometimes acquiring projects and making them available on their platforms.
Right now, Apple appears to be taking the Netflix and Amazon tack, as it pursues content acquisition efforts.
What Apple would want with a studio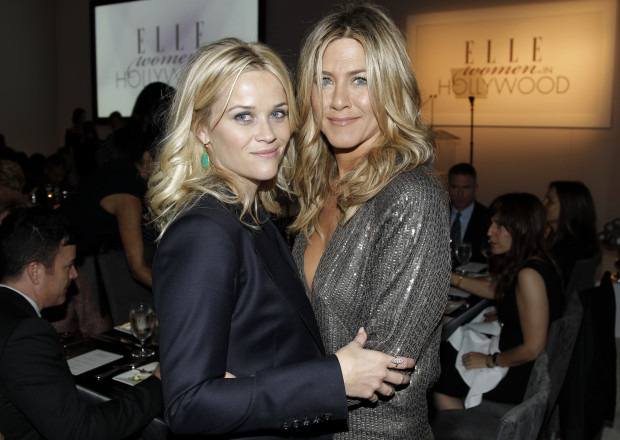 Apple's plans for content, clearly, are quite ambitious. They're said to be spending at least $1 billion on content this year, signing up the likes of J.J. Abrams, the Reese Witherspoon/Jennifer Aniston team, Kristen Wiig, Drake, and various other big names for TV shows.
Apple, though, hasn't made any moves toward the big screen beyond the one animated film, which is where the prospect of buying an additional studio could come in. Instead of starting slowly, and announcing deals one by one, Apple could strike fast by making a purchase of an established company, whether a major studio or a smaller mid-major or distributor.
To be clear, there's no reason to believe that any such deal is presently in the works.
When Eddy Cue, Apple's SVP of Internet Software and Services, was asked at South by Southwest in March whether Apple was considering a purchase of an existing media giant like Netflix or Disney, Cue denied any interest, noting that the Apple way has long been to build on its own rather than make huge acquisitions. Indeed, all indications up until now are that Apple's content plans are an in-house project that doesn't require any outside purchases.
It's true that buying Netflix or Disney wouldn't be a very Apple-like move. As for the other studios, Warner Bros. just got purchased, Sony/Columbia and Universal don't appear to be for sale, and Fox and Paramount are already subjects of their own battles for control. It's also been argued that the traditional studio model has become outdated and ossified, and that's not the sort of business a company as forward-looking as Apple would want to enter.
The case for Apple/A24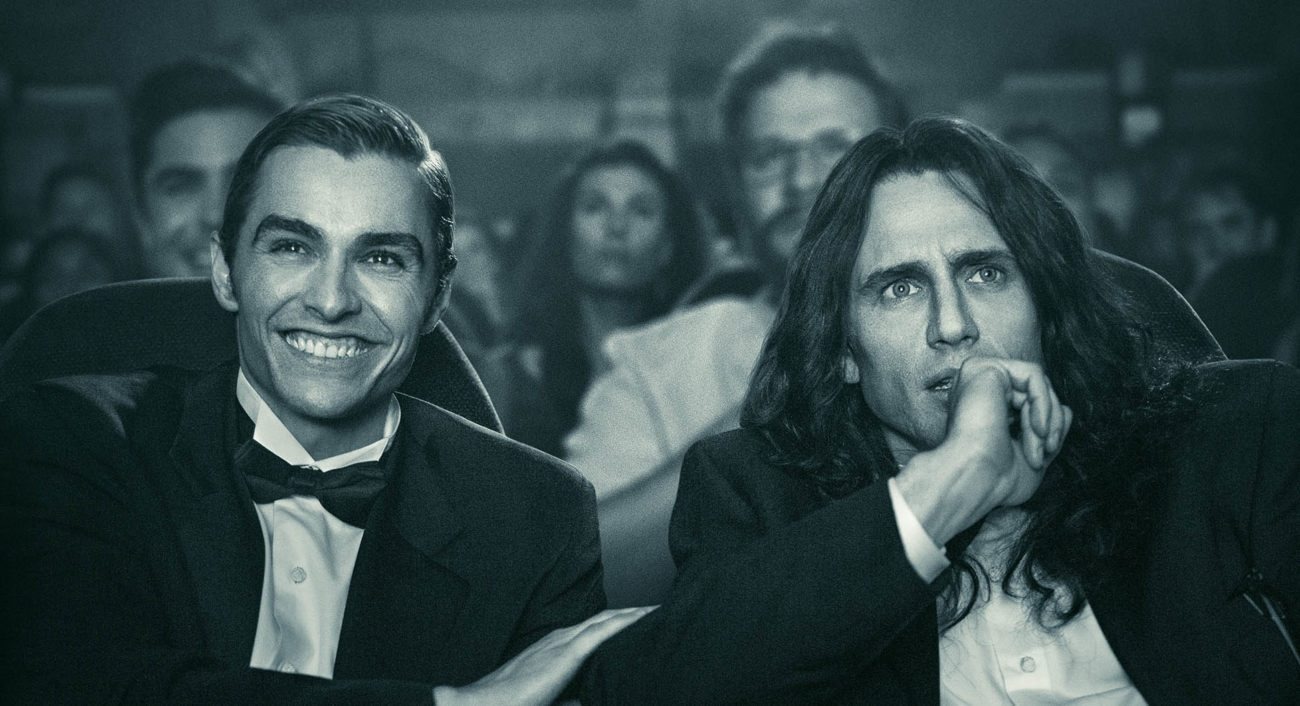 While buying a major studio wouldn't make much sense for Apple, the company has a huge opportunity to buy smaller movie company. A few months ago, the rumor mill had Apple looking to purchase the indie darling A24 Films. The rumors were quashed almost immediately, but a deal like that would have made a great deal of sense.
The Hollywood news website The Tracking Board reported in March that A24 is a "prime acquisition target" and that "rumors are swirling around Hollywood" that Apple may have interest in buying the company. The report stressed that no such deal was in the works, and subsequent reporting elsewhere in the Hollywood press, such as by Deadline, threw cold water on the idea of an acquisition, although Deadline did report that Apple and A24 were collaborating on partnerships.
A Hollywood Reporter story that week, meanwhile, speculated that Apple could buy an older, smaller studio like MGM or Lionsgate, in lieu of A24, while one analyst speculated that Apple was more likely to build out its own studio. After all, Apple can afford to hire talent, whether on the executive or the creative side, without having to buy a separate company.
Even so, a move by Apple to buy A24 would be a natural, for several reasons, and not only because the "A" would represent a good branding fit.
A24 is a relatively new concern, having been founded only in 2012. But when it comes to prestige, A24 is one of the great success stories in the history of the industry. Each of the last three years, A24 has released a slate of films that has rivaled major Hollywood studios in terms of Oscar nominations and, increasingly, box office success.
"Moonlight," the Oscar Best Picture winner for 2016, was an A24 release. So was "Lady Bird," a 2017 sleeper hit that earned five Oscar nominations. "The Disaster Artist," "The Florida Project," "It Comes At Night," "The Witch" and "Ex Machina" are among other acclaimed A24 films just from the past three years. A24 doesn't specialize in established intellectual properties or high-budgeted extravaganzas like Disney does, but it has its niche — prestige films that audiences, critics and awards voters love —
and has thrived within it.
A24 has sometimes teamed up with Amazon for releases, but the company has remained a full-on independent entity for its entire existence.
In early 2017, longtime analyst Gene Munster, now of Loup Ventures, predicted that Apple would win an Oscar within five years. Buying A24 would likely greatly increase Apple's chances of speeding up that timetable. That's because whatever elusive skill there is that finds independent films and turns them into hits, A24's brain trust has it.
Bringing in A24 would give Apple some expertise on the movie side. It would also give Apple an improved content war chest, for the streaming wars to come, should the content future be fought among several different streaming services. It's also possible that Apple, like Amazon before it, could spend several years focusing on TV shows before wading into movies.
How it could happen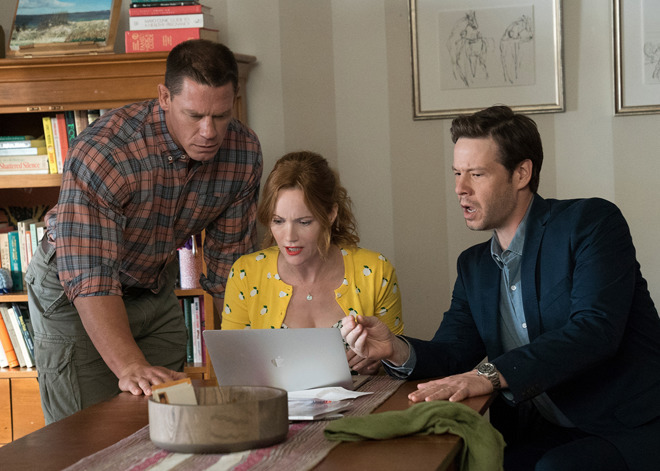 No one knows exactly what A24 or Lionsgate's valuation is, but acquiring one of them would certainly not cost the many billions that a play for Netflix would cost, or any other established Hollywood studio. Apple, as of May earnings, had $267 billion of cash on hand, so whatever A24 or another studio would cost, they can more than afford to pay it.
Meanwhile, the approval of the AT&T/Time Warner merger sets a precedent making it less likely that the government would block an Apple purchase, especially if it were a smaller concern with little to no overlap. And besides, the very anti-CNN administration had a political axe to grind with the Time Warner deal, a situation that wouldn't exist if Apple made a Hollywood purchase play.
Whether its goal is to own content, overtake Amazon and Netflix, or win an Oscar, Apple can take a huge leap with their content plans by bringing a company like A24 into the fold.