Apple suppliers said to invest $1B in India to meet worldwide production needs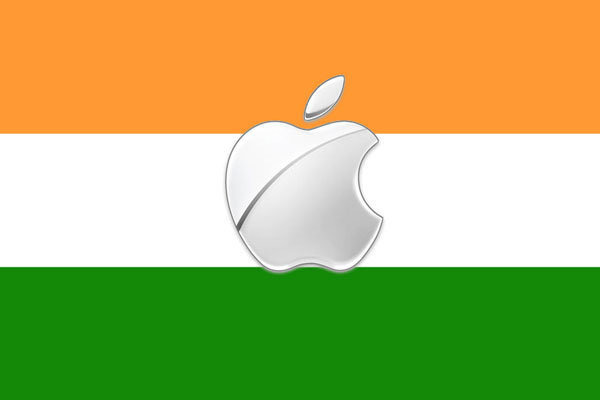 Apple is reportedly on the verge of investing some $1 billion in India manufacturing assets through partners like Taiwan-based Foxconn, resurrecting rumors that the tech giant is looking to expand production capabilities beyond China.
Citing sources familiar with Apple's plans, The Times of India reports the company and its partners will invest in the region as it seeks to keep up with product demand worldwide.
It appears that Apple's contract partners, not the iPhone maker itself, will commit the funds to new and existing projects in India. Foxconn, for example, is due to funnel funds into its production facility in Chennai, which will be tapped to produce devices for the global market. Smaller component makers will also make investments to boost regional growth, the report said.
Testing of products made in India is reportedly underway, while Apple is again "seeking clarity" on export incentives from the local government. Export and import minutiae, such as 30% local sourcing requirements, have long been a thorn in the side of Apple's India strategy, though the company appears to be making headway.
In July, Apple contractors began to export India-made iPhones to markets in Europe, a major step in diversifying its global supply chain. Those handsets were thought to originate from plants in Bengaluru operated by contractor Wistron.
According to the report, Indian IT minister Ravi Shankar Prasad recently touted Apple's expansion in the country.
"Apple has started manufacturing iPhones in India [. . .] making components and are exporting as well [. . .] Apple is on board as far as India's success story is concerned," Prasad told to press outlets.
India's media, as well as government officials like Prasad, have in the past hyped Apple's supposed interest in the country for personal or political gain, often trumpeting rumor and speculation as fact in overly optimistic forward-looking statements.
That said, there is evidence that Apple and its partner manufacturers are ramping up operations in the country. Contractor Wistron earlier this year green-lit a $340 million investment into Indian plants connected to iPhone production. Wistron was known to produce iPhone SE and iPhone 6S units for local consumption.
More recently, Apple in July stopped sales of low-priced handsets including iPhone SE, 6 Plus and 6S Plus in India, pushing customers toward iPhone 6S and higher-priced smartphones like the Foxconn-produced iPhone XR and XS.
The reported investment in India comes as Apple and other U.S. corporations face fallout from the ongoing trade war with China. For its part, Apple says it is unlikely to move production out of China despite tariffs that impact a range of devices, from HomePod to Apple Watch.