Apple snaps up 'Fargo' writer Monica Beletsky in multi-year Apple TV+ deal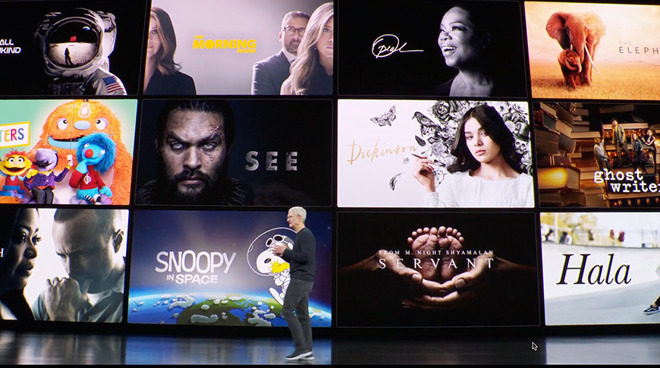 Apple is continuing to fill out its catalog of content for its soon-to-launch Apple TV+ streaming service, with its latest move being a multi-year deal with 'Fargo' TV producer and screenwriter Monica Beletsky.
Creating a streaming video service requires more long-term planning than just creating launch content, something Apple knows well enough to make the company sign more deals with industry heavyweights and other creators. The iPhone maker's latest move is to sign up Monica Beletsky for a multi-year period of exclusivity to Apple TV+.
The terms of the deal has Beletsky developing TV series for Apple, reports SF Gate, with it being the first major exclusivity deal for the producer in her career.
Beletsky is known for being a writer and producer, who has previously worked on FX's "Fargo" as well as the acclaimed "Friday Night Lights" and "Parenthood." Both of the latter two shows had Beletsky working alongside Jason Katims and Kerry Ehrin, who both already have similar deals with Apple.
The producer is also working on developing two films with Hello Sunshine, a production company owned by Reese Witherspoon. Hello Sunshine is also connected to a number of other Apple TV+ projects, including one of its headline offerings "The Morning Show."
The deal is the latest for Apple as it tries to secure content producers before other streaming media giants like Netflix and Amazon, as well as major studios, pick them up with their own exclusivity deals. On Wednesday, Netflix advised the proliferation of streaming services will "accelerate the shift from linear TV to on-demand consumption," but traditional television will continue to be the biggest competition to any streaming service for the moment.
Apple will be launching Apple TV+ on November 1, with a large raft of content including "Dickinson," "The Morning Show," and the alternate-reality space race drama "For All Mankind." The service will cost $4.99 per month, but it will be free for a year for customers who buy select Apple hardware.