Scissor-switch keyboards tipped for 13-inch MacBook Pro in 2020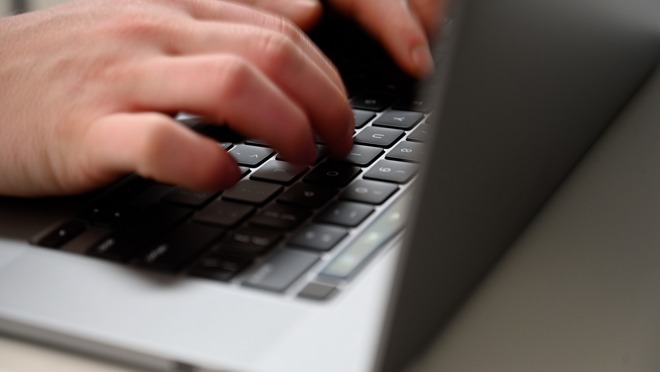 Apple's updated scissor-switch keyboard for the 16-inch MacBook Pro could make an appearance in its smaller counterpart, the 13-inch MacBook Pro, with a report claiming the mechanism could land on the model during the first half of 2020.
The recently-launched 16-inch MacBook Pro's headline feature may have been the larger display, but the keyboard has garnered a considerable amount of attention due to its changed mechanism. Apple switched from using its butterfly mechanism to a scissor-switch style version it uses on the Magic Keyboard for desktop Macs, as well as in older MacBook Pro releases.
It is claimed by industry sources of DigiTimes that Apple is preparing to update the 13-inch MacBook Pro in a number of ways, but chiefly it would use the scissor-switch mechanism instead of butterfly. The report, spotted by MacRumors, also suggested the display would stay at 13.3 inches rather than upgrading to 14 inches, though that is still a possibility, while Wistron and Global Lighting Technologies are identified as likely suppliers for the keyboards.
The timing of the supposed update in the first half of 2020 is somewhat close to a prediction from analyst Ming-Chi Kuo in late October, who suggested the mechanism would be used in an unidentified MacBook in the second or early third quarter of 2020. Kuo first suggested Apple would move away from butterfly switches in a late July report, with the 16-inch model the first to benefit before others in the MacBook Pro line, then eventually the MacBook Air.
So far, reviews for the new keyboard are favorable, with the keys generally quieter than their butterfly equivalent in the 15-inch MacBook Pro. There is also more actuation, with the new model offering a millimeter of travel versus the 0.6mm to 0.7mm on the 2016-style keyboard.
An initial teardown of the keys indicated there was a lot of extra space inside the switch mechanism, which means it is less likely to be affected by debris, as well as having more strength in the clips attaching the thicker keycaps in place.