Four 5G 'iPhone 12' models in 2020, 'iPhone SE 2 Plus' in 2021 says Ming-Chi Kuo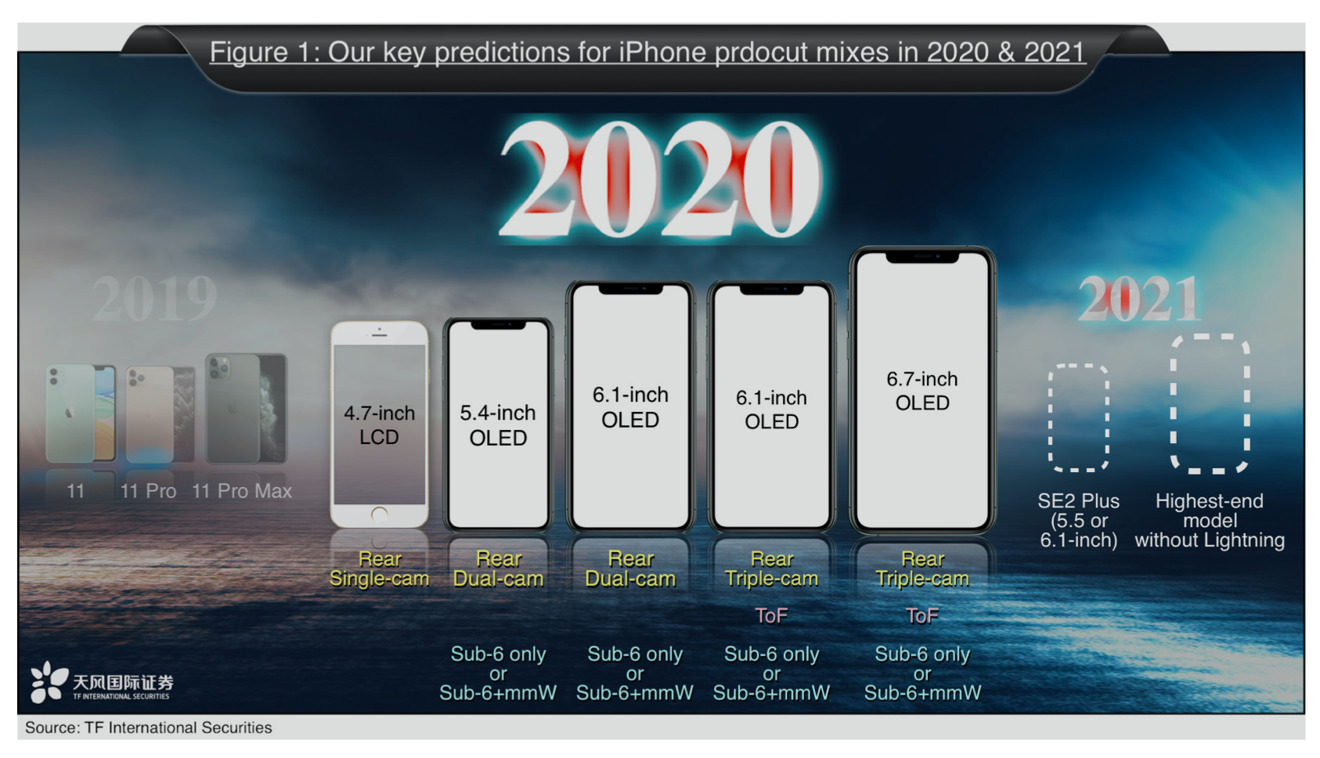 Ming-Chi Kuo believes that Apple will have four 5G iPhone 12 and the "iPhone SE 2" in 2020, and an "iPhone SE 2 Plus" in 2021 — all of which may spark the super cycle that analysts have been expecting to arrive for some time.
In a research note seen by AppleInsider, TF Securities' Ming-Chi Kuo says that "5G support will be the most critical technology upgrade for new 2H20 iPhone models." He predicts that all of the "iPhone 12" models in the fall of 2020 will be equipped with the Qualcomm X55 modem and support 5G — with specific bands of support dependent on the country.
He predicts that Apple may disable the non-mmWave iPhone 5G function for countries that don't offer that aspect, or have a shallow 5G penetration rate to reduce the purchase cost. As such, he predicts that the Sub-6G+mmWave iPhone will launch in five markets, including the US, Canada, Japan, Korea, and the UK, and account for up to 20% of the total new iPhone shipments in the second half of calendar year 2020.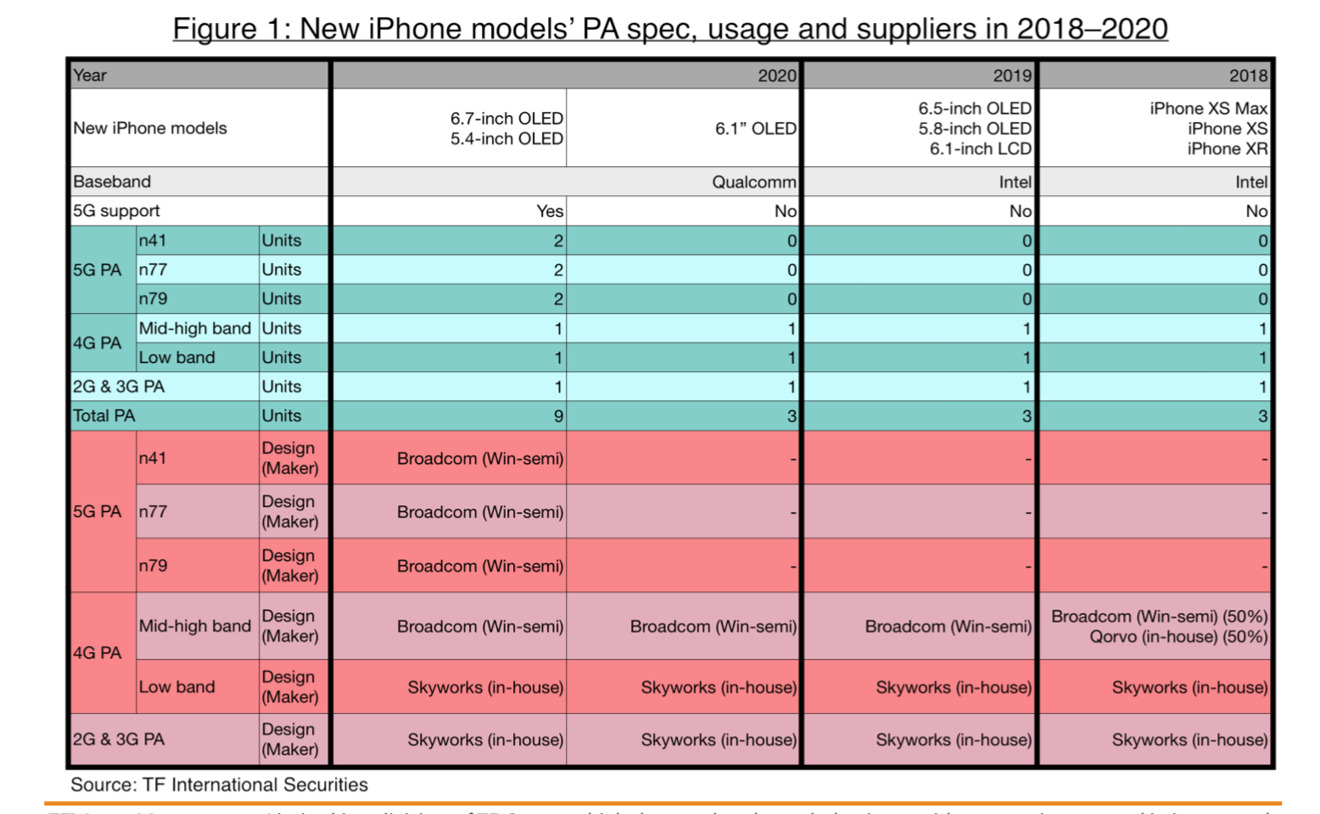 While there are routing and advantages promised to customers in the future in the 5G sub-6GHz network, mmWave is the source of much of the promised speed of 5G.
Beyond 5G support, the 2020 iPhone is expected to get 3D depth sensing capabilities using the rear camera. It is also suggested Apple could bring back Touch ID by taking advantage of acoustic fingerprinting to turn the entire display into a fingerprint reader, something that has been featured in a few patent applications by the company.
Sizes of the "iPhone 12"
He further goes on to repeat his previous predictions that the "iPhone 12" will have four models, including 5.4-inch OLED with rear dual-cam, 6.1-inch OLED with rear dual-cam, 6.1-inch OLED with rear triple-cam plus time-of-flight sensors, and 6.7- inch OLED with rear triple-cam+ToF. He expects Apple to launch the 4.7-inch LCD "iPhone SE 2" earlier in 2020, with a form-factor similar to that of the iPhone 8.
"iPhone 13" and "iPhone SE 2 Plus" in 2021
For the first time, though, Kuo is predicting an "iPhone SE2 Plus" in the first half of 2021, in 5.5- or 6.1-inch sizes, with a full-screen design. It is predicted to feature a smaller notch, because of no Face ID support, and Touch ID integrated in the power button on the side.
Controversially, the "iPhone 13" in the fall of 2021 is predicted to not have a Lightning port, and provide a "completely wireless experience." Kuo has nothing else to say about the iPhone which at this point is almost two years away from reaching customers' hands.
Kuo expects that the iPhone shipments will increase by around 6 percent and 8 percent year-over-year to about 210 million and 225 million in 2020 and 2021, respectively. This is specifically due to 5G support, the new form factor designs, and better product mixes.
The sales prediction increases on Thursday are up from previous estimates of 200 million in 2020. The new predictions are more in line with the heyday of iPhone sales in 2015, with the company selling 231.2 million iPhones in that year. The company sold 211.8 million, 216.8 million, and 217.7 million iPhones in fiscal years 2016, 2017, and 2018 respectively.