Apple shares rise on price target upgrades from Needham, Evercore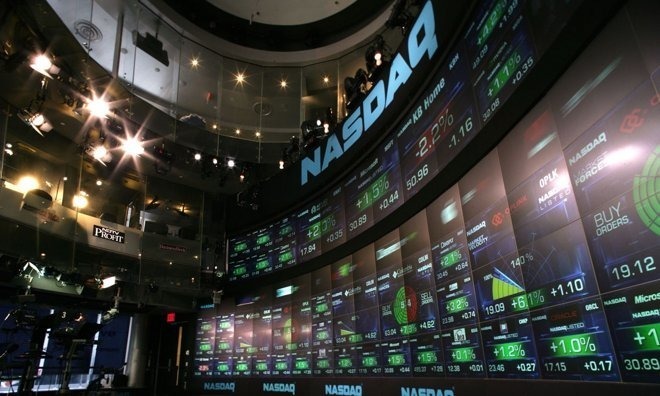 Apple shares surged in mid-day trading on Monday as research firms like Needham and Evercore raised price targets to well above $300 per share, a figure that eclipses the stock's all-time high set last week.
Needham analysts Laura Martin and Dan Medina raised their Apple price target to $350, up from a previous target of $280, on strong customer engagement, a unique executive compensation structure and platform stickiness.
Apple's popularity with the world's wealthiest consumers will help push the stock forward in 2020, the analysts wrote in a note on Monday. Specifically, wealthy users have direct relationships with Apple through iPhone, which as of June 2019 boasted a user base of 900 million devices, reports Business Insider.
The company's annual fall iPhone unveiling can be viewed "as sequels in a successful film franchise." According to Needham, the release cycle lowers investment risk thanks to a vast install base of "superfans" who continually replace aging hardware with new devices. Customers on Apple's iPhone Upgrade Program accelerate churn as they are eligible for a new device every year.
Services also play a key role in Apple's fortunes, with Needham pointing out developer preference for the App Store over commensurate offerings from Google. While Google Play accounts for more gross downloads, Apple's platform generates substantially more revenue for app makers. A report last July estimated that while Google Play saw 2.8 times the install volume of Apple's App Store, iOS generated nearly 1.8 times the revenue.
"A key value driver for AAPL's ecosystem is that developers create for AAPL's platform first, to maximize their monetization," according to Martin and Medina.
As Apple takes a cut of all App Store sales, the company is in effect an "arms dealer" and gatekeeper, the analysts said.
Finally, Apple's executive compensation structure is a "hidden asset," with all senior vice presidents reporting to CEO Tim Cook receiving identical pay and performance incentives. Cook also "repeatedly pushes compensation away from himself, which creates a culture from the top that AAPL's priority is changing the world rather than employee wealth accumulation."
Despite the price target increase, Needham downgraded Apple from "strong buy" to buy.
Evercore ISI also raised its AAPL price target this week to $315, up from $305, on a "confluence of strong iPhone 11 trends, wearables momentum and continued services traction." Analysts Amit Daryanani, Michael Fisher, Irvin Liu and Lexi Curnin continue to see upside in Apple's December quarter guidance, which is set to land between $85.5 billion and $89.5 billion.
Services continue to play an important role in Apple's 2020 outlook, with App Store revenues among the most important metrics for growth. During December, App Store revenue remained below 20% for the second straight month, bringing total year-over-year growth to about 19%, the analysts said in a research note published Sunday.
A dip in Japanese App Store revenue is partially to blame for the sub-20% growth rate, but that could change as the year moves forward as growth in the region was "pretty lumpy" in 2018. Evercore believes Apple Arcade is potentially contributing to the slowdown as revenue from the gaming service has decelerated since its launch in September. That said, App Store revenue growth in China and the U.S., two of Apple's most important markets, is hovering at around 20%.
Evercore maintains an outperform rating on AAPL.
Along with Needham and Evercore, Bank of America, CFRA, RBC Capital Markets and J.P. Morgan also raised targets for AAPL this week. Deutsche Bank did the same, but set its target below current pricing at $280.
Apple stock hit a record high of $300.35 last Thursday, more than doubling a year-ago price of $142.19 recorded on Jan. 3, 2019. On Monday, shares opened at $293.73 and reached $299.80 at the bell.