Apple tech is being used to track the speed of U.S. reopening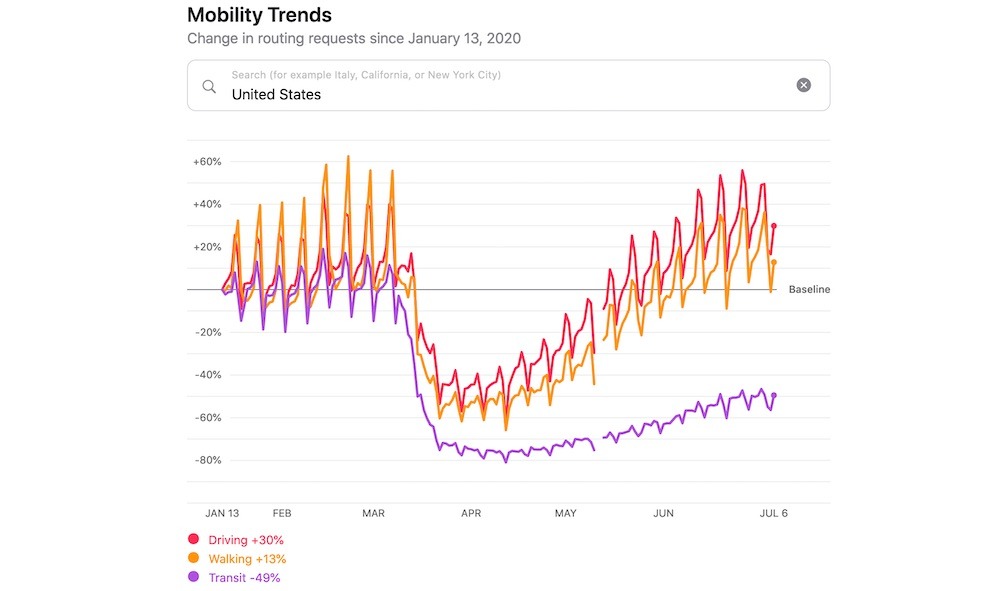 AppleInsider is supported by its audience and may earn commission as an Amazon Associate and affiliate partner on qualifying purchases. These affiliate partnerships do not influence our editorial content.
Apple technologies and data are being used to track the reopening of the U.S. economy amid the global coronavirus health crisis.
For example, CNN has built a tool tracking Apple Store reopenings and re-closures as a way of visualizing the virus' spread throughout the U.S.
Apple shuttered all of its U.S. locations in March and began cautiously reopening them in mid-June. A second COVID-19 spike in the country has since prompted the company to re-close at least 77 of those reopened locations.
As CNN points out, its data map may offer "another window into into the ongoing health crisis — and the health of the country's economy." Apple has a vast retail footprint in the U.S., and its stockpiles of cash allow it to be especially proactive in closing stores for safety.
Another news outlet, CNBC, has taken to using Apple's Mobility Trend Reports as a way to track how often people are traveling during COVID-19.
According to CNBC, there has been a slowdown in Apple Maps navigation requests since the second spike in coronavirus cases — something it
Earlier in July, a report indicated that oil traders were also using Apple Mobility Trends data to predict fuel demand recovery amid COVID-19 lockdowns. They were ultimately left disappointed, since the data is based on search information and not miles traveled.