Upcoming MacBook or MacBook Air battery regulatory documents surface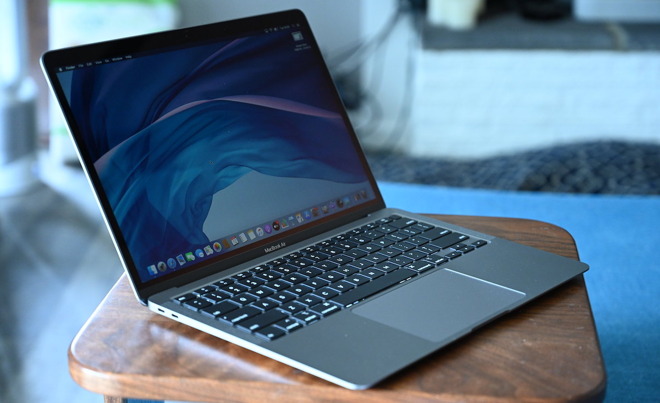 AppleInsider may earn an affiliate commission on purchases made through links on our site.
A new pair of regulatory certifications for a potential MacBook or MacBook Air battery may hint that a hardware refresh is on the way.
The certificates, filed with China's 3C administrator and Denmark's UL Demko, cover a 49.9 watt-hour battery with model number of A2389 and a capacity of 4,380 mAh. The model number is as of yet unused, but the capacity lines up with batteries used in current-generation MacBook Air models.
Both certifications were first spotted by Venkatesh Babu.G, a public information contributor to MySmartPrice. As he points out, the voltage charging limit rating indicates that the battery is likely destined for a MacBook.
Apple has already refreshed the lineup with the 2020 MacBook Air back in March, but the impending switch to Apple Silicon could mean that a new MacBook Air model may be launched sooner than Apple's usual update pace.
In March, analyst Ming-Chi Kuo forecast that Apple's first ARM-based MacBook model could arrive by the end of 2020.
After Apple announced the transition to Apple Silicon in June, Kuo updated that forecast to suggest that a MacBook Air with an A-series chip could debut in the fourth quarter of 2020 or the first quarter of 2021. On the other hand, Kuo did suggest that a 13-inch MacBook Pro with an A-series chip would debut first.
Previously, a reliable leaker suggested that the first of Apple's Apple Silicon Macs could be a refresh of the 12-inch MacBook.
Based on Apple's current and recent notebook specifications, the battery indicated in the 3C and UL Demko certificates has too low of a capacity for a MacBook Pro, and higher than the last generation of 12-inch MacBook. It's possible that Apple could make changes to the capacity of the batteries it installs in its A-series MacBook models, however. With increased energy efficiency, a MacBook model could potentially sport the same battery life with a lower-capacity battery.