Developers rail against Apple App Store policy in wake of House antitrust hearing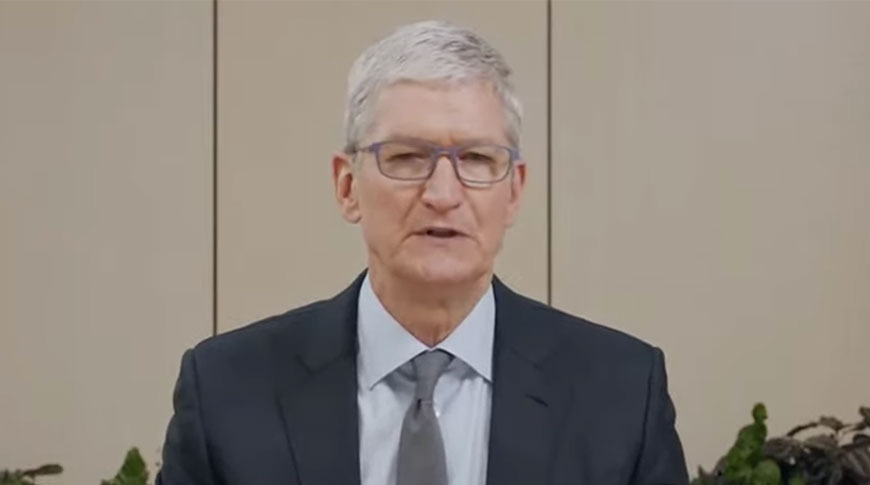 Major developers continue to deride Apple's App Store policies and call into question CEO Tim Cook's testimony at a U.S. House hearing this week, where he said the company treats all developers on the platform equally.
At the hearing, lawmakers grilled the CEOs of Apple, Amazon, Facebook and Google as part of an ongoing investigation into anticompetitive practices. Though Cook faced minimal questioning compared to his tech industry colleagues, House Judiciary Committee panel members did ask about App Store rules like Apple's cut of in-app purchases and the removal of third-party parental control apps.
In his opening statement and during subsequent inquiry, Cook maintained that Apple applies fair and equal policies to all third-party developers marketing wares on the App Store.
"We treat every developer the same. We have open and transparent rules," Cook said. "It's a rigorous process because we care so deeply about privacy, and security, and quality. We do look at every app before it goes on, but those rules apply evenly to everyone."
Cook denied that certain larger developers are favored over others.
In light of Cook's testimony, developers this week spoke out against App Store policies, calling Apple's practices restrictive and "unfair."
Dustin Dailey, director of product management for Eturi, in an emailed statement to Business Insider, described Apple's rules as "a moving target that is not evenly applied to everyone." Eturi develops OurPact, one of the parental control apps that Apple removed as it clamped down on third-party apps using mobile device management technology.
"We are hopeful that Apple will recognize they are not the only developers capable of creating products with the user's best interest in mind as it related to data privacy and security," Dailey said. "And we hope Apple will put action behind their words and create a level playing field for everyone - themselves included."
Apple removed a number of parental control apps from the App Store in 2019 citing privacy issues. As argued by Apple, MDM allows wide access to device functions and potentially sensitive data. The technology was designed for use in large-scale enterprise device deployments, not public-facing apps available on the App Store. As such, integration of MDM by screen monitoring and parental control apps was a violation of the company's App Store guidelines.
The timing of the mass takedown raised concerns. At the time, Apple had recently rolled out a competing Screen Time device monitoring solution as part of iOS 12.
Justin Payeur, president and cofounder of National Education Technologies, which makes parental control app Boomerang, agreed with Dailey.
"To say that [the App Store] is a vibrant, competitive environment is just not true," Dailey said. "We've all been, for lack of a better term, neutered by what Apple did."
Both OurPact and Boomerang were allowed back onto the App Store, but the temporary ban caused significant, lingering harm to each business, the developers say.
Ben Volach, cofounder of Blix, in a statement to Business Insider said app makers want "a true level playing field." Blix, which makes apps Followapp and BlueMail, filed suit against Apple in 2019, claiming the company infringed on granted IP with its "Sign in with Apple" secure login feature.
Basecamp co-founder David Heinemeier Hansson, perhaps the loudest voice in a cacophony of criticism leading up to this week's hearing, decried Apple's cut of App Store profits after attempting to skirt that model with the new Hey email app. Apple initially blocked updates to the app and threatened to remove the title because it lacked in-app purchase options.
"Apple's App Store policy tortures language to carve out special deals and special treatment left and right. Reader apps that don't read anything, straight up exemptions like class-room management software. It's blatant discrimination, not all the same for all, Heinemejer Hansson said in a tweet Thursday.
Apple ultimately approved Hey after the company instituted a feature that allows users to create free trial accounts. When asked about Hey during questioning on Wednesday, Cook said, "Hey is in the store today and we're happy that they're there. I believe that they have a version of their product is for free and so they're not paying anything on that."
Finally, Epic Games CEO Tim Sweeney in an interview with Bloomberg on Friday called App Store policy "unfair."
"Apple's playing field is the most uneven in the history of technology products," he said. "The advantages Apple gives itself through its control of the operating system — and they have rules that outright say you can't compete with categories of Apple apps which we do as key to our platform."
Sweeney previously condemned Apple's practices in 2017 and again last week. The software firm, which develops Fortnite, attempted to bring its Epic Games Store onto iOS but failed due to Apple's restriction against third-party app stores.