First initial iPhone 12 teardown video surfaces online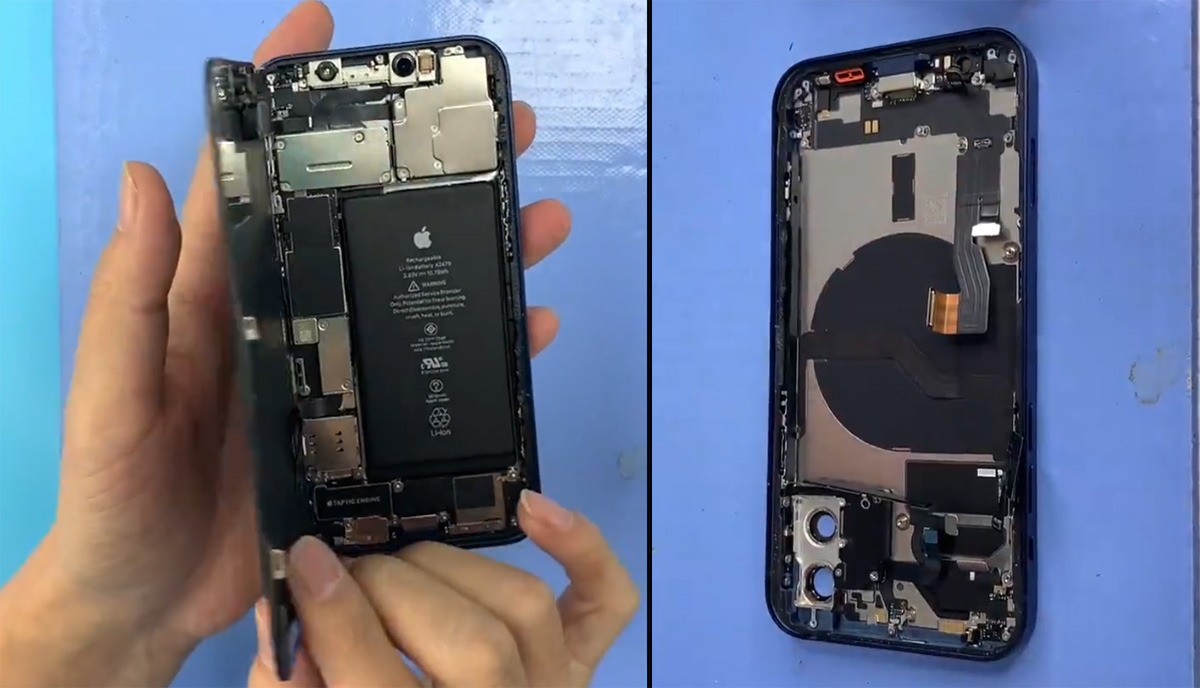 What is likely the very first teardown video of the new iPhone 12 has surfaced on Chinese social media, showing off the internals of the new Apple handset.
The iPhone 12 and iPhone 12 Pro became available for preorder earlier in October and officially launch on Friday, Oct. 23. But ahead of that ship date, at least one person got their hands on one of the new models. In an initial teardown video reposted by DuanRui on Twitter, a clip from Century Weifang Technology gives us a first look at the iPhone 12's internal construction.
The video is a short one at just two minutes and twenty seconds, and certainly isn't an in-depth teardown. But it does give a glimpse at some of the changes that Apple has made before more detailed teardowns are carried out.
For example, the video indicates that all it takes is a couple of screws and a suction cup to remove the display assembly from the rest of the iPhone chassis. Getting into the components, the clip depicts what seems to be a smaller Taptic Engine, as well as the MagSafe components against the back wall of the device.
It's hard to glean anything especially concrete from the clip, given its brevity. But since iPhone 12 models start arriving on doorsteps and store shelves on Friday, it won't be long before a more detailed teardown appears online.
Although iPhone 12 and iPhone 12 Pro models will soon be in the hands of consumers, Apple's iPhone 12 mini and iPhone 12 Pro Max go up for preorder on Nov. 6.