Zagg announces two new iPad keyboards and a 'Pro' stylus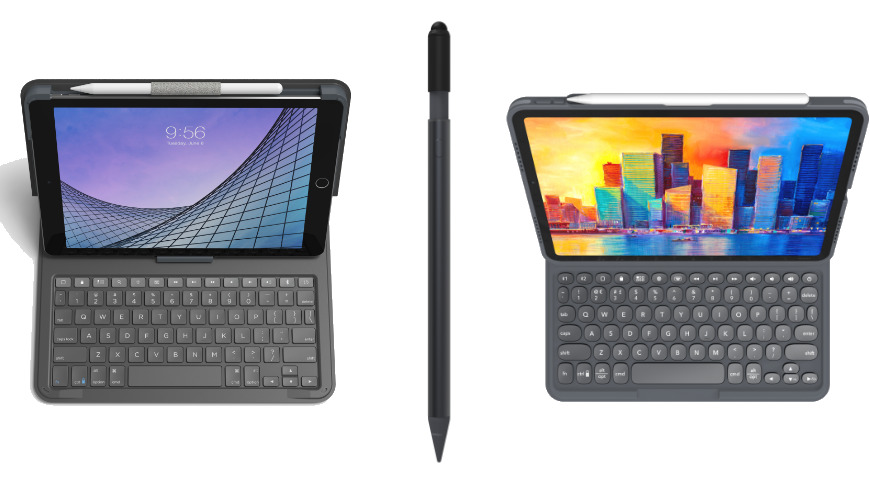 Apple accessory maker Zagg on Thursday released a new stylus, a keyboard with a detachable case, and a keyboard-folio case for various iPad models.
Zagg is a popular case and accessory manufacturer that produces quality products for Apple devices. On Thursday the company introduced new products for some iPad models.
Zagg Pro Keys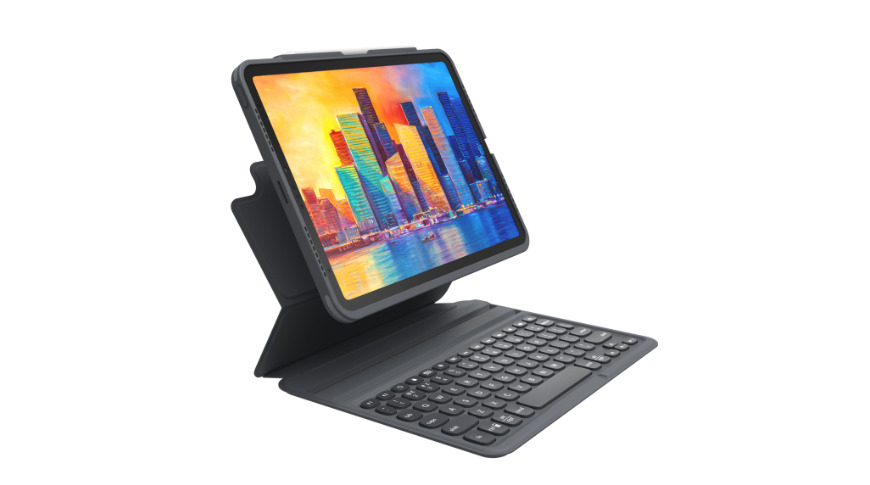 The Zagg Pro Keys is a combination case and folio keyboard that is available in two different sizes — one for the 10.2-inch iPad and one for the iPad Air 4. The polycarbonate case attaches directly to the iPad, then attaches to a keyboard folio via magnets. The case has a slot for accommodating the Apple Pencil as well.
The keyboard is backlit and has its own internal battery. It needs to be charged about once a year depending on use, and charges via USB-C. It even has two bluetooth radios for easy device switching.
The case is built for complete protection and can help your iPad survive up to 6.6 ft falls. It has speaker cutouts to let the sound travel unimpeded, and weighs only 1.5 pounds.
The Zagg Pro Keys is available now for the 10.2-inch iPad for $99.99 and will be available for the iPad Air 4 in November for $109.99.
Zagg Pro Stylus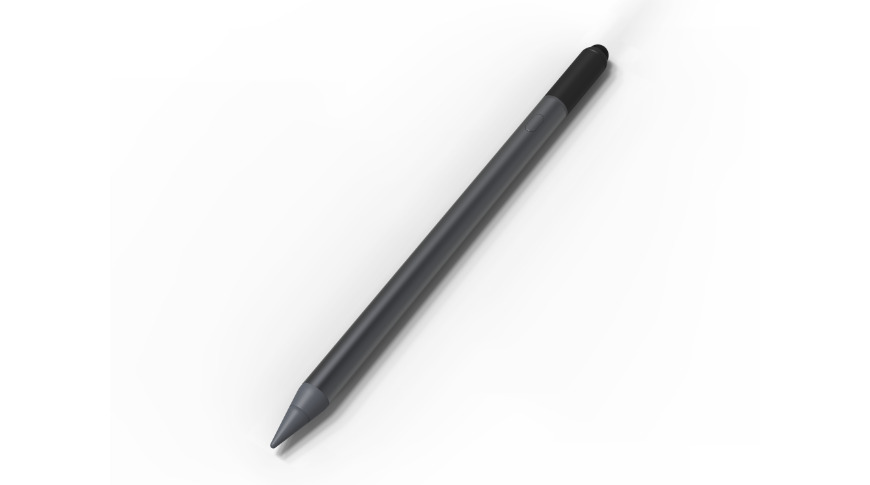 The Zagg Pro Stylus uses proprietary technology for easy pairing and use. It supports tilt recognition while in use, and iPadOS enables palm rejection for a more natural drawing experience.
It brings another solid third-party stylus to iPad alongside Logitech Crayon.
The Stylus works with any iPad introduced after 2018 and can pair with any of those models with a simple touch. Users who own an Apple Pencil will need to unpair the Apple Pencil first before the Zagg Pro Stylus will connect.
It attaches to the side of an iPad Pro or iPad Air that has flat sides via a magnetic attachment. The battery recharges via USB-C and lasts about eight hours between charges.
The Zagg Pro Stylus is available for $69.99.
Zagg Messenger Folio 2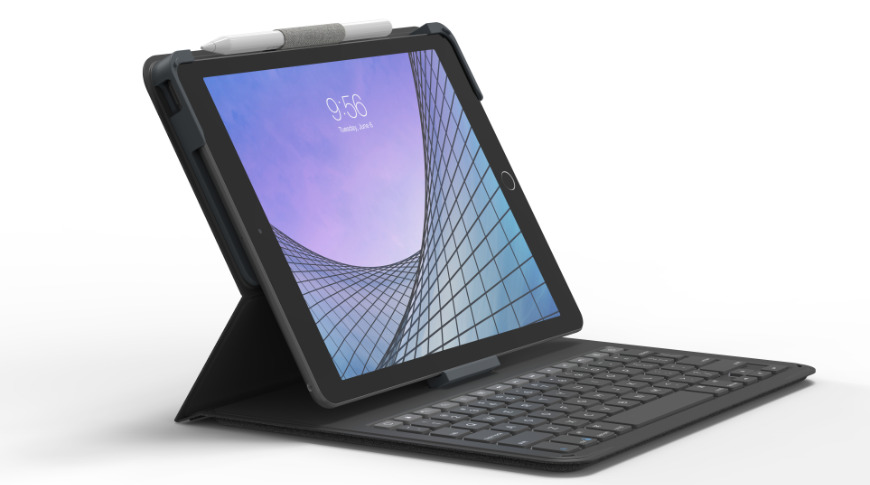 The Zagg Messenger Folio 2 for the 10.2-inch iPad is a keyboard folio case with a holder for the Apple Pencil. It is also compatible with the 10.5-inch iPad and iPad Air 3.
When the iPad is placed into the case it attaches via grips at the top and rests in the open position on top of a clamp above the keyboard. The compact design allows for easy use in cramped environments like on airplanes.
The keyboard charges via USB-C and can hold a charge for about a year depending on use.
The Zagg Messenger Folio 2 is available for $59.99.