Satechi's Magnetic Wireless Charging Cable delivers MagSafe-like convenience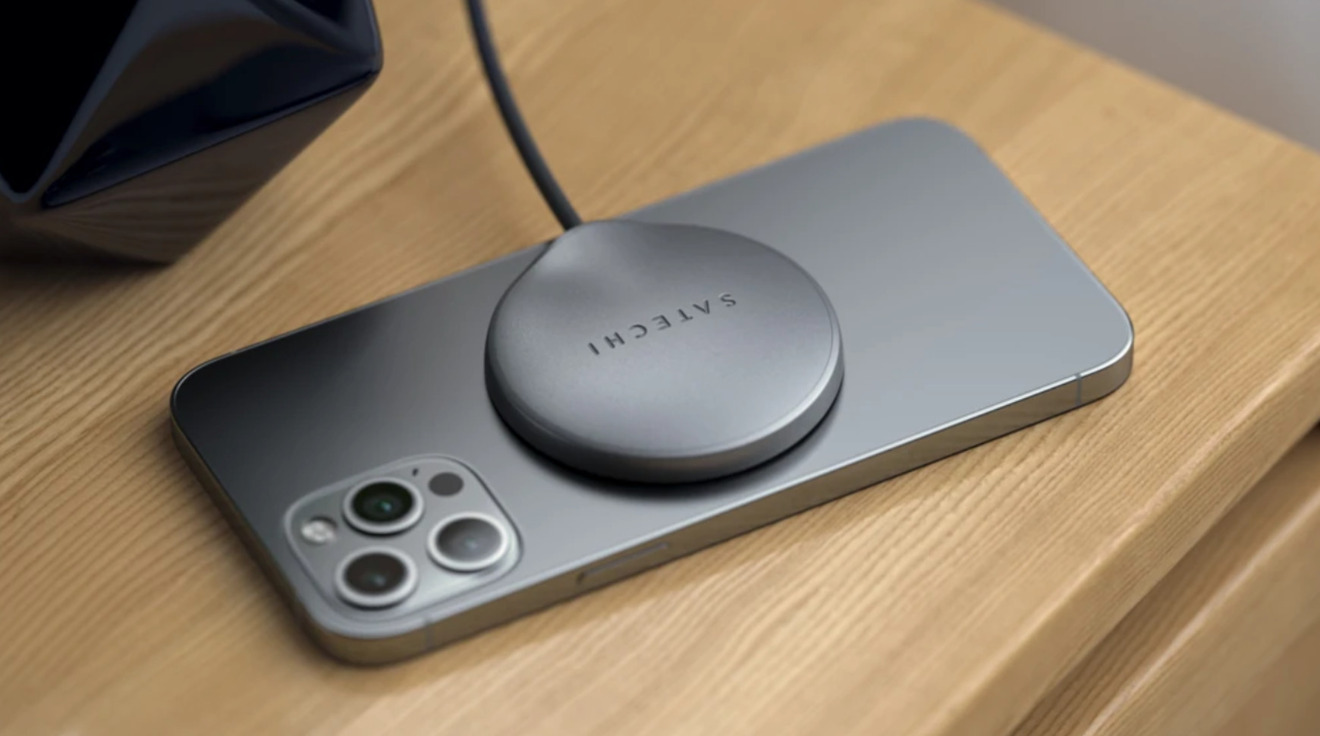 Satechi's new Magnetic Wireless Charging Cable isn't as fast as Apple's MagSafe, but thanks to a clever charging sticker, older iPhones can enjoy snap-on wireless charging.
Now that Apple has released MagSafe, there is seemingly a new trend on the horizon of magnetic Qi charging cables. We've rounded up a list of several already, but Satechi is now out with its own option.
This charging cable magnetically attaches to the back of your iPhone and can rotate to any angle. This makes it perfect for holding your device while charging and not having a cable stick out of the bottom of your phone. It also properly aligns your phone, maximizing charging speeds. It connects to a power brick over USB-C.
While the cable can wireless charge your phone, it uses Qi and not Apple's MagSafe technology. That means it is limited to the normal 7.5W of power rather than the 15W maximum MagSafe is capable of.
The Satechi Magnetic Charging cable works best with the iPhone 12 since it can magnetically hold on on its own, it will work with older iPhone models like iPhone 11 using Satechi's additional magnetic sticker.
Both the Satechi Magnetic Charger as well as the magnetic sticker will begin shipping on December 16 with preorders open today. The cable will run you $29.99 from Satechi, and the sticker will set you back $9.99 if you need it.
Customers can save 20 percent on the new gear by applying promo code MAGNET at checkout.