AirPods Max, Fitness+, Facebook vs. Apple on the AppleInsider podcast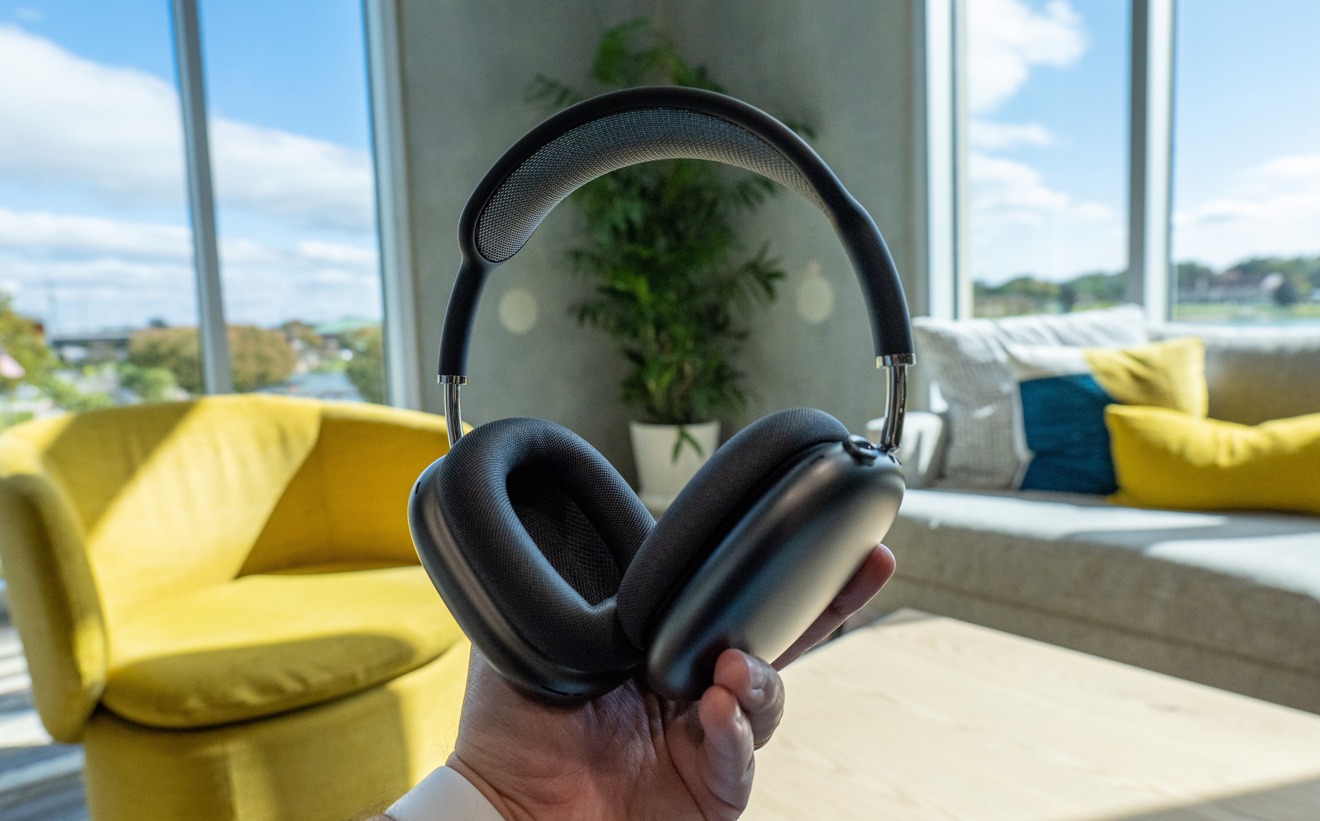 AppleInsider is supported by its audience and may earn commission as an Amazon Associate and affiliate partner on qualifying purchases. These affiliate partnerships do not influence our editorial content.
We review Apple's AirPods Max headphones, Apple Fitness+ launches, plus an update on ProRaw format, and Facebook is attacking Apple over its iOS 14 ad privacy program.
Apple has launched AirPods Max, its high-end noise cancelling over-the-ear headphones. At the price of $549 many are comparing these to other noise cancelling headphones that cost hundreds of dollars less, but now that we've been using them, there are features that set AirPods Max apart.
We discuss the overall hardware design and build quality, but then go truly in-depth on sound quality in various styles of music from classical to jazz fusion. You can check out some of our test tracks in the links below, on your AirPods Max, or any headphones.
In addition to music quality, the AirPods Max also brings Spatial Audio, previously only available on AirPods Pro, to a new level. We discuss what this adds to the experience of watching movies and TV shows, plus how the noise cancelling feature performs in loud environments.
Then Apple's Fitness+ service launched earlier this week, and we've being doing many workouts in the strength training and core categories. What we perhaps like the most is how the integration between Apple Watch and Apple TV allows a user's heart rate and Activity rings to display on screen.
What we like the least, though, is how Fitness+ is for one person at a time. We would really like to see the ability for multiple users to workout simultaneously. Plus Apple could add progressive exercise programs, and it would be good to make the background styles of music available across all workouts.
As we listen to music and do our workouts, Facebook is going in to battle against Apple. The social media giant says iOS 14's privacy program will be "devastating" for small businesses.
Users are going be able to opt-out of sharing their personal information with in-app ad-tracking, and Facebook says this will change the internet as we know it, "for the worse." Apple, on the other hand, believes users should be made aware of how an app is tracking and using their information and recently launched privacy "nutrition" labels in the App Store as well.
We'd love to interact with you on Twitter. If you have questions or comments on the show, tweet at @stephenrobles and @Hillitech, or email us here. Find us in your favorite podcast player by searching for "AppleInsider" and support the show by leaving a 5-Star rating and comment in Apple Podcasts .
Tune in to our HomeKit Insider podcast covering the latest news, products, apps and everything HomeKit related. Subscribe in Apple Podcasts, Overcast, or just search for HomeKit Insider wherever you get your podcasts.
Sponsored by:
Subscribe to AppleInsider on:
Links from the show