Recent Apple sell-off a 'golden buying opportunity,' analyst says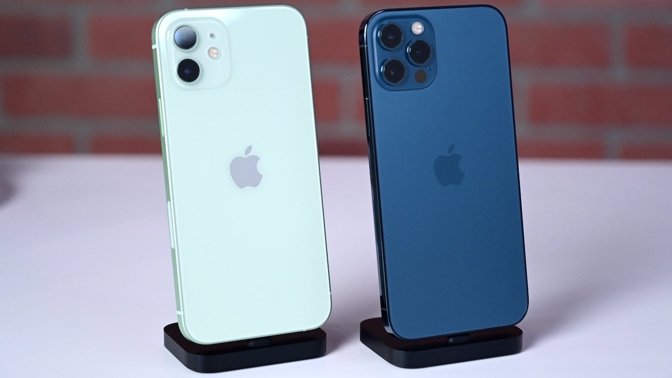 AppleInsider may earn an affiliate commission on purchases made through links on our site.
Investment bank Wedbush says that the recent Apple stock sell-off creates a "golden buying opportunity" for investors, and predicts that Apple still has a $3 trillion valuation on the horizon.
In a note to investors seen by AppleInsider, lead Wedbush analyst Daniel Ives says the bank has added Apple to its "Best Ideas List." He says that, in the wake of a historic December quarter for Apple, Wall Street has been expecting modest cuts to 2021 iPhone forecasts.
Despite that, the analyst says recent checks in Asia are continuing to come in bullish. He continues to predict that Apple could ship upwards of 230 million iPhone units during the year. That number is higher than the current Wall Street consensus of 220 million units. Based on the current trajectory, Ives says that Apple could sell north of 240 million units — with an "eye popping" 250 million units possibly in the cards.
He adds that demand in China still looks strong coming out of the Chinese New Year. Because of the higher mix of iPhone 12 Pro and iPhone 12 Pro Max devices and possibly scaled-down iPhone 12 mini production, Ives says Apple's average selling price continues to tick higher.
In 2021, the analyst believes the so-called "iPhone 13" lineup could be a game-changer. He believes the "supercycle party" could continue into 2022, since 350 million out of 950 million devices are still in the upgrade window worldwide.
Ives says the next iPhone lineup could debut in September. Initial supply chain checks indicate volume in the 100 million unit range. That's a 25% year-over-year increase than the 80 million units to the initial build reads for the iPhone 12.
As far as specifications for the new lineup, Wedbush has increased confidence than the "iPhone 13" series could include models with a 1 terabyte storage option and a number of LiDAR upgrades across the lineup.
"While this number will clearly move around over the coming months, we believe this speaks to an increased confidence with Cook & Co. that this 5G driven product cycle will extend well into 2022 and should also benefit from a post vaccine consumer 'reopening environment,'" Ives wrote.
Ives maintains his 12-month AAPL price target of $175. The new target is based on a sum-of-the-parts valuation on Wedbush's 2022 estimates, including a 16x multiple on Apple's Services at $1.2 trillion and a 7x multiple on Apple's hardware business at $1.9 trillion.