Apple taps more drivers to test self-driving cars in California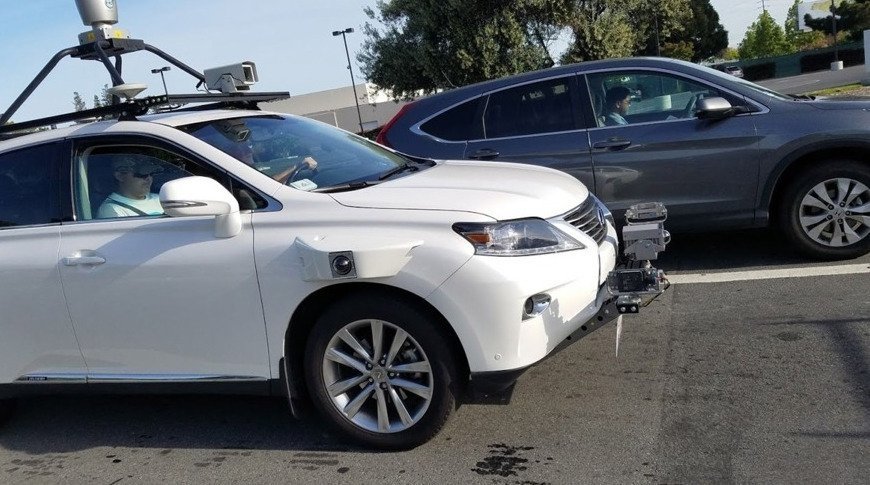 Apple is continuing efforts to advance internal self-driving car technology, with the iPhone maker recently registering more drivers to pilot technology test beds on California roads.
In early August, Apple's autonomous vehicle program consisted of 69 test vehicles and 92 pilots, according to filings with California's Department of Motor Vehicles. The number of testbeds has not increased as of Sept. 10, but Apple is now permitted to field 114 registered drivers.
As noted by macReports, the increase does not match a peak of 154 driver permits reached in October 2020. It does appear, however, that the tech giant is slowly rebuilding its ranks after nearly halving the number of licensed drivers attached to the program earlier this year.
In terms of cars, Apple is a distant third to Waymo and GM Cruise, which have a respective 616 and 201 autonomous vehicles in testing in California. Waymo also holds the lead for driverless vehicle permits and currently fields 34 such cars. Apple has yet to apply for a driverless permit.
The latest DMV filings also note Apple cars were involved in two more collisions since the last report in August, totaling five for the year. Reports earlier this month indicated that Apple's self-driving system was disengaged at the time of each incident and the other vehicle was to blame in both cases.
It is well known that Apple is developing self-driving car technology, but the company's motivation in the space remains unknown.
Dubbed internally as "Project Titan," the initiative was outed in 2014 and subsequent rumors claimed Apple was working on a branded "Apple Car." The project boasted more than 1,000 employees in 2015, but work was put on hold in late 2016 after development roadblocks led to disagreements in Apple's upper ranks.
Reports at the time suggested development efforts were refocused to self-driving software and supporting hardware under longtime hardware executive Bob Mansfield. More recently, the project was reportedly handed to AI and Siri chief John Giannandrea last December.
Last week it was learned that Ford poached Doug Field, the executive thought to be managing "Project Titan's" day-to-day. Apple Watch lead Kevin Lynch reportedly transitioned to the car program and will take over for Field.
Apple is said to be seeking a manufacturing partner and in January was close to inking a deal with Hyundai and its Kia subsidiary. While the deal fell through, Apple is still rumored to be in talks with South Korean suppliers for EV parts and components.