Sonnet unveils new eGPU bundles featuring AMD Radeon RX 6900 XT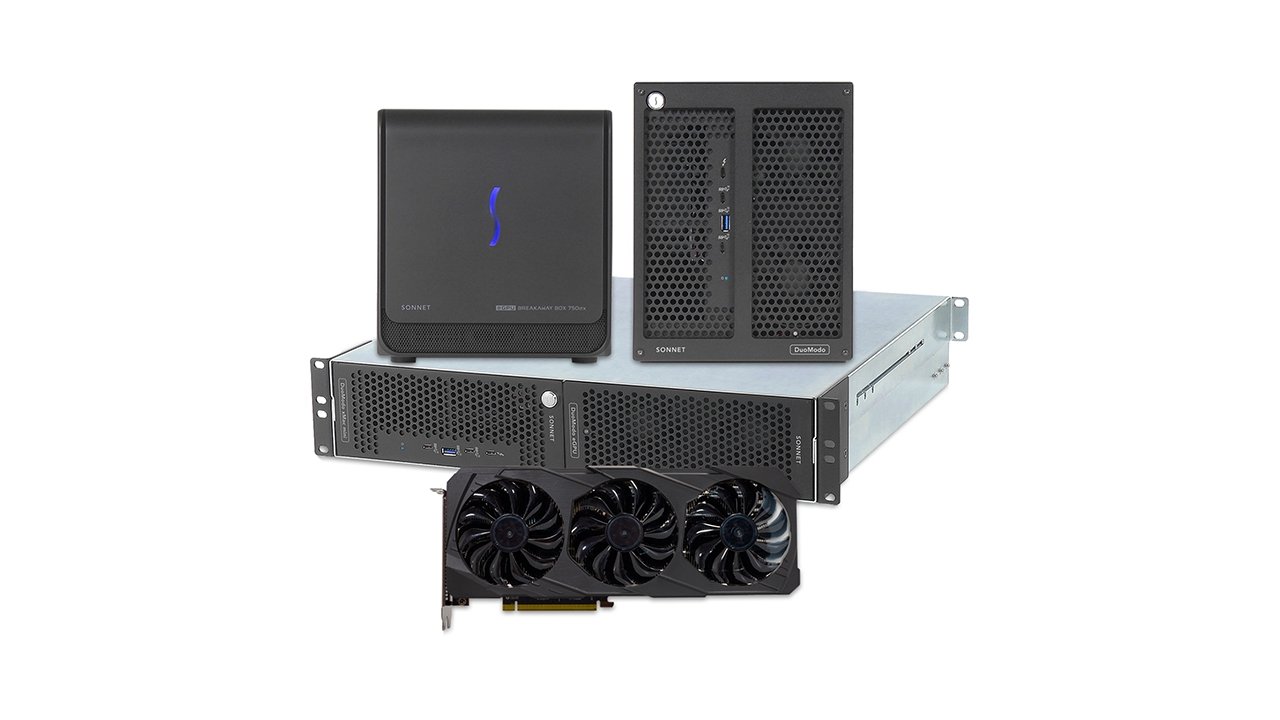 AppleInsider is supported by its audience and may earn commission as an Amazon Associate and affiliate partner on qualifying purchases. These affiliate partnerships do not influence our editorial content.
Sonnet Technologies has announced a number of eGPU product bundles featuring AMD's flagship Radeon RX 6900 XT graphics card that can bring the card's capabilities to the Mac.
First announced back in October 2020, the Radeon RX 6900 XT is a high-end card that features the company's RDNA 2 architecture, 80 computer units, 128MB of AMD Infinity Cache, and 16GB of dedicated memory. AMD cards are the only PCI-E cards supported by Apple's Mac lineup, either in a Mac Pro or via eGPU on a MacBook Pro or other device.
To that end, Sonnet has unveiled a number of eGPU bundles, including models in its DuoModo and eGPU Breakaway Box lines. For Mac users, they can take advantage of the Radeon RX 6900 XT via Thunderbolt.
The DuoModo xMac mini/eGPU Desktop bundle, for example, includes an RX 6900 XT and a preconfigured DuoModo expansion system that includes a module to hold a Mac mini. Users can also opt for a 2U rackmount enclosure.
AMD's DuoModo eGPU Module includes the Radeon RX 6900 XT and a DuoModo eGPU module that allow users to build their own DuoModo system, though enclosures are sold separately. This particular bundle is suited for Mac devices with Thunderbolt ports, and is also available in a rackmount configuration. The module starts at $1,249.99.
Finally, AMD announced a pair of eGPU Breakaway box bundles that feature the flagship RX 6000. The Thunderbolt to GPU PCI-E systems feature a built-in connection hub for USB devices and Ethernet connectivity, and can connect to a Mac via Thunderbolt. The boxes start at $299.99 for the 750 unit and $349.99 for the 750ex unit.
The eGPU bundles are only compatible with Intel-based Macs as this point, since Apple's M1 models don't currently support GPU solutions.