Apple hints at new Apple Silicon Mac Pro during its latest keynote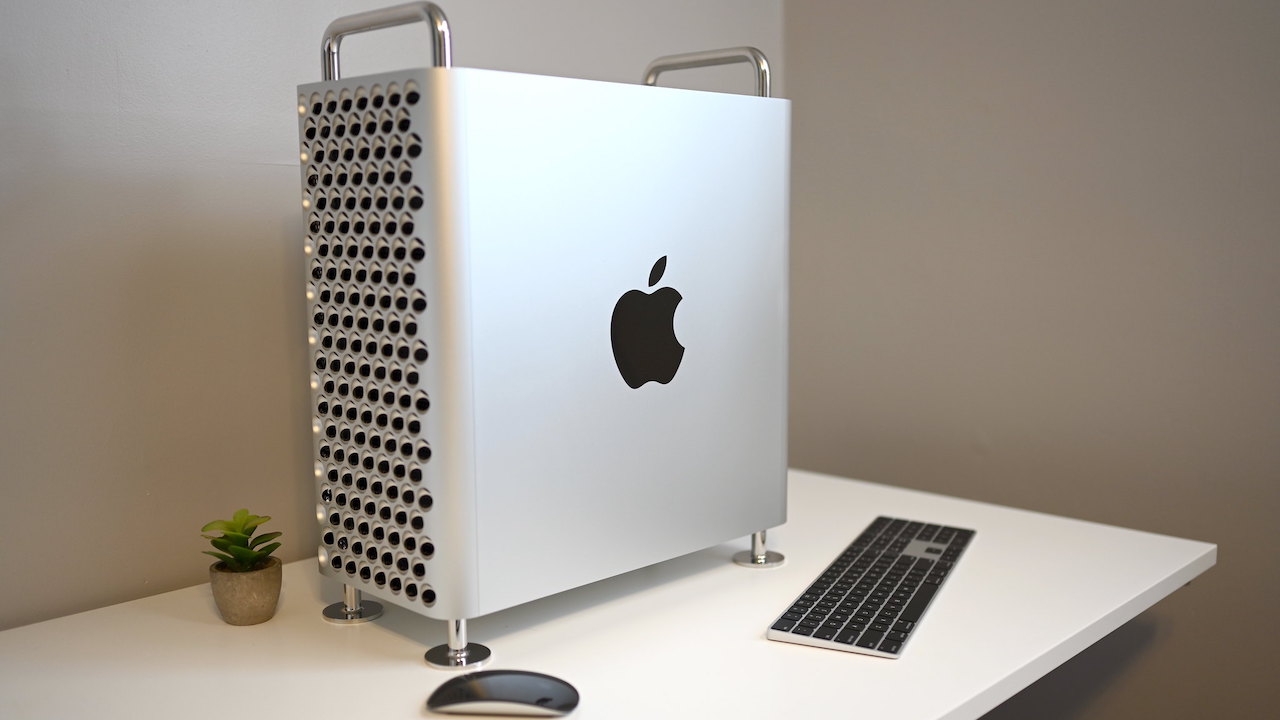 During its March "Peek Performance" event, Apple teased an upcoming refresh of the Mac Pro — but the iMac Pro may be gone forever.
At the end of the keynote, Apple senior Vice President of Hardware engineering John Ternus said that the introduction of the Mac Studio leaves just one product yet to make the transition to Apple Silicon — the Mac Pro.
The Mac Pro is currently the only Mac that Apple still sells with an Intel processor. Ternus confirmed that Apple was working on a successor to that device, but said that a public conversation about it would wait for "another day."
Apple's language here strongly suggests that the Mac Pro refresh will include some type of M-series chip, and probably not Intel chips like some rumors have suggested. Of course, Apple could offer both an Apple Silicon and Intel Mac Pro, but its hint on Tuesday strongly suggests that the former is more likely.
Previous rumors about a Mac Pro chip suggest that it could feature up to 40 processing cores and 128 graphics cores. While the M1 Ultra is the most powerful chip in Apple's current lineup, it tops off at 20 processing cores and 64 graphics cores.
In other words, the Mac Pro will feature an even more powerful M-series chip than any of its other Macs. Realistically, such a powerful Mac would really kill any need to debut a more powerful Intel-based Mac. An Apple Silicon Mac Pro would also cap off the two-year transition to first-party chips.
What about the iMac Pro?
Apple's hint that there's only one more Intel machine to make the jump to Apple Silicon doesn't leave much room for the iMac Pro.
Recent rumors indicate that Apple is working on a 27-inch iMac successor with an Apple Silicon chipset. Based on current information, it's likely that the device will be a replacement for both the 27-inch iMac and the iMac Pro, which are both currently discontinued.
However, Ternus's comment that there's only one more Mac in the Apple Silicon transition doesn't rule out a 27-inch iMac refresh. Apple doesn't currently sell any type of iMac in that form factor, so a larger Apple Silicon-equipped iMac will fit in a currently unfulfilled slot in Apple's lineup.
There's debate about whether the device will be more of a successor to the iMac Pro or the 27-inch iMac. Apple could go the iMac route and debut a colorful — but powerful — iMac that negates the need for a Pro-focused all-in-one. Or it could use the Pro moniker and ditch the 27-inch iMac as a standalone device.
Either way, Apple analyst Ming-Chi Kuo has suggested that the iMac refresh will arrive sometime in 2023.