Popular interest in technology is declining, but tech giants aren't going anywhere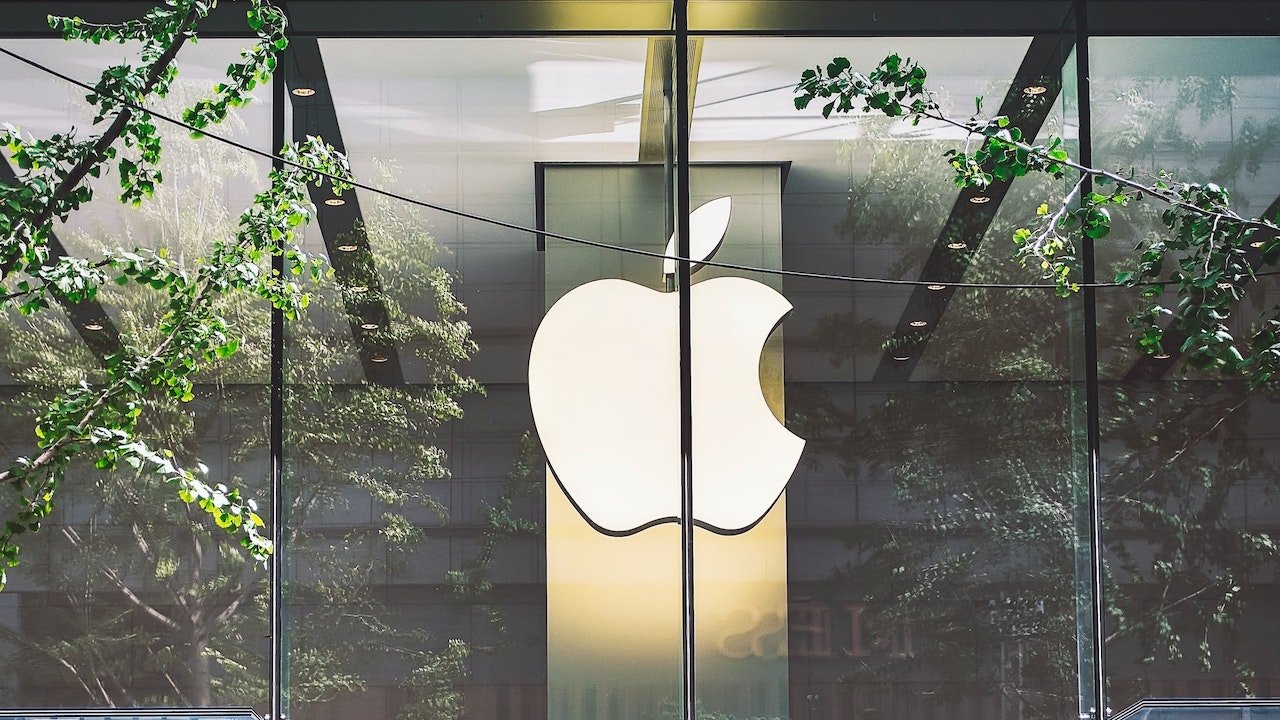 Overall interest in Apple products and the technology industry at large have been on a downturn for years. While there is no obvious short-term impact, big tech has already begun shifting away some of its financial power and focus away from hardware and onto greener pastures.
According to Google's own data, searches for technology companies like Apple and others have been on an overall downward trajectory since 2016. Although that doesn't prove anything on its own, it and other data points suggest an overall decline in interest in the technology sphere from the populace as a whole.
It isn't possible to point at one specific reason behind the general downturn. Of course, if you take a look at the state of the world between 2016 and 2022, it's easy to see why there might be a declining interest in technology, generally.
External factors
The general search downturn for consumer product companies like Apple and Google has been on the decline since 2016. It doesn't take a good memory to realize what else happened that year.
A lot has happened in the last four years, both in the U.S. and across the globe. Even people who aren't plugged into the daily news cycle probably had more of their bandwidth taken up by controversies and catastrophes than normal.
Between political scandals, European ground wars, and global pandemics, there's no doubt that we are living in interesting times. When you only have so much time in a day to "doom scroll" and Google obscure political processes, you have less time to devote to searching for the latest trend in technology.
It doesn't take a psychologist to realize that many people are likely burned out. We only have so much brainpower to devote to ideas and concepts on a daily basis. Since the 2016 election and the global pandemic, many people's reserves of caring about less significant thoughts are likely expended.
More than that, the devolution of political discourse has almost undoubtedly bled into other areas. You're much more likely to Google something — and possibly provide a hot take — when it's bad or controversial than when it's working just fine.
Take a lot at the times when technology dominated the news cycle since 2016. In almost every case, it was because of a controversial feature or a whistleblower report. Apple's CSAM detection system gained much more ground in the popular press than its Self Service Repair program, which represented a significant reversal in policy.
That brings us to another important fact to keep in mind. Technology has been working "just fine" for the vast majority of the populace for years.
Technology isn't exciting anymore
If you look at the kind of technology that has been released since 2016, the vast majority of it feels iterative rather than innovative.
Although AirPods are a runaway success, they haven't had the same kind of revolutionary effect as the iPod. The edge-to-edge display and Face ID on the iPhone X felt more like natural evolution after the revolutionary first four years of the iPhone starting in 2007.
Most recent technology releases these days feel expected. Some new innovations, like the introduction of Apple Silicon, may even go relatively unnoticed by lay consumers who just buy whatever MacBook Air is available without too much concern about the specifications.
In other words, the last few years have been a period of evolution and refinement for the technology industry rather than revolution. There's been a cooling-off of innovation and a greater focus on fixing things. Ultimately, that's a positive shift.
The pandemic also played a part. Even the least technically savvy of workers were thrust into a technology-dependent situation. When lockdowns went into effect, technology was our only real connection to the outside world.
During the pandemic, we all became incredibly familiar with our devices. Our laptops, TVs, and smartphones enabled us to work, stay informed, relax, and communicate. They became essential — but boring.
However, despite the fact that technology rarely wows us anymore, the data proves that technology companies aren't going anywhere. The essentiality of our consumer electronics has cemented them into our daily lives — and the tech industry is benefiting from that.
Doing more with less
There's also a case to be made that the latest and greatest technology isn't providing substantial enough benefits to justify upgrading every year or every couple of years. Between tougher economic conditions and the more incremental nature of iPhone flagships, many consumers are holding onto their devices for longer.
Apple stopped providing individual unit sales for many of its products, including the iPhone, in 2018. That came just a few years after iPhone sales volumes reached an all-time high. Based on revenue, sales have remained more or less stable when measured on an annual basis over the last seven years — but outside of Apple, there isn't a clear picture of actual unit sales.
However, current iPhone devices have become more expensive, contributing to a higher average sale price. The high-end iPhone 6s Plus, for example, started at $749, compared to the high-end iPhone 13 Pro Max starting at $1,099. The most premium devices are also selling the best, explaining why Apple's revenues have grown despite a likely drop in overall sales volume.
Apple saw the writing on the wall early, which is why it chose to not report iPhone sales volume any more. In the wake of the iPhone's sales volume peak, Apple shifted much of its focus to recurring streams of revenue like Services.
Since the iPhone's peak, services and software revenue have seen tremendous growth that doesn't appear to be slowing down. Services is seeing consistent double-digit year-over-year growth. In the three years leading up to October 2021, Services revenue nearly tripled.
That bodes well for Apple since there appears to be an increasingly smaller number of users who need the latest and greatest hardware to carry out their normal day-to-day tasks. Most users will do fine with hardware released in the last several years, meaning frequent upgrading isn't as much of a necessity as it once was.
The upgrade cycle appeared to slow to four years back in 2018, and seems to have remained relatively stable since then. Even the launch of a program like Self Service Repair is unlikely to have a material effect on those upgrade times.
Other data proves FAANG are okay
Since 2017, Apple shares have risen around 399%. And during the period, the company reached a $1 trillion market capitalization, a $2 trillion market capitalization, and — briefly — a $3 trillion market value. That doesn't happen to a company that's dying on the vine.
Most recent quarters for Apple, including the second quarter of 2022, have been record-breaking. The company is still seeing growth across every single product, except those that are constrained by ongoing supply issues and macroeconomic conditions.
Alphabet, Meta, Netflix, and Amazon all have similar data points and massive piles of cash to swim through and use as they see fit to survive any downturn in consumer sentiment. But given that we're AppleInsider, we won't be breaking those down.
As mentioned earlier, Apple isn't burning out on innovation either. AirPods may not have been as exciting as the iPhone or iPod, but they command the wireless earbud market. The impact and engineering of Apple Silicon is forcing Intel to make headway on the relatively staid evolution of the x86 architecture.
Apple is also thought to have a plethora of innovative products in the pipeline, including a pair of augmented reality "glasses" and a mixed-reality headset that could help usher in a new era of computing. It may soon break into the automotive industry as well.
More than that, Apple's services and software will more than make up for what the iPhone provided. Since 2015, Apple Services revenue has grown from just shy of $5 billion per square to $19.8 in the second quarter of 2022.
In a world connected by technology, both hardware and software are important. But when hardware sales are stagnant, it's the software that will provide long-term stability to tech firms. Of course, there are warning signs of App Store regulations and antitrust rule changes. Some analysts still believe antitrust rules won't have a company-breaking impact on Apple or other firms.
Even if hardware sales slump, or the App Store takes a hit from regulation, Apple still has an ace up its sleeve in terms of other services including a growing Apple TV+ service. That's also not accounting for the fact that hardware sales — and then Services revenue — could pick back up when the next "big thing," such as a wearable AR device, hits the market.
Maybe the tech industry and its products are more familiar and less novel, but every other data point beyond search interest points toward a market segment that's here for the long haul. It's the smaller tech companies that are in for a rough road.