Apple's Studio Display doesn't shine in the light of competition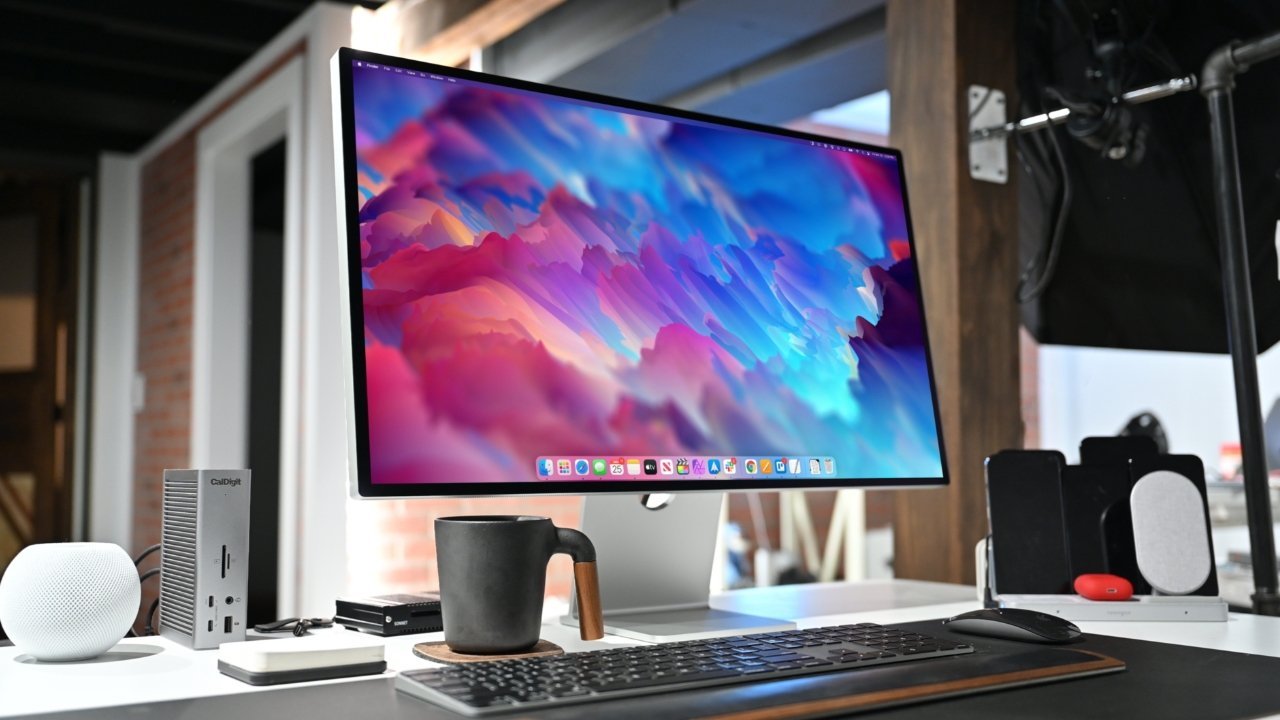 Apple's Studio Display is finally facing direct competition, and it doesn't shine as brightly under the glare of competitors.
Samsung and Dell both announced 5K and 6K resolution computer monitors, respectively, at CES this year, pointing towards increased Mac monitor competition.
While any monitor with the correct connection port can be used with a Mac, most people will crave retina-level pixels per inch density. Generally, that means that larger monitors need to support higher resolutions.
Until Apple re-joined the market with its own monitors the go-to choice was the LG UltraFine 5K display. It contains the right resolution for retina on a Mac, but owners haven't loved its often poor reliability and wobbly stand.
The Studio Display didn't get off to a fabulous start itself, but it seems to have found its footing after some software updates.
As the pool expands slightly, beyond the LG UltraFine 5K, let's look at whether the Studio Display should be people's default choice.
ViewFinity S9 vs Studio Display
Not only does the Samsung ViewFinity S9 monitor look like the Studio Display, but it also sticks closely to its specs.
The ViewFinity S9 has a 5K 27-inch screen with a resolution of 5,120 x 2,880, matching Apple's 27-inch monitor and coming in with the same 218 PPI for a compelling retina viewing experience.
The ViewFinity S9 also has a P3 wide color gamut, USB-C, and Thunderbolt 4 connections. In other words, this monitor covers all the basics that the Studio Display provides.
Arguably, the ViewFinity S9's Color Calibration Engine, that can be tuned with Samsung's Smart Calibration app, and the 4K SlimFit camera goes above and beyond Apple's feature set.
Plus, the S9 monitor offers HDMI connectivity and embedded Smart TV software, so it can be used with more versatility if it's ever not connected to a computer.
The benefits of a Studio Display
We've yet to hear the ViewFinity S9's integrated speakers, microphone quality, or see the front-facing camera quality. We also haven't kicked the tires on how it functions in-home with daily use.
The lack of a price tag also makes assessing the monitor more difficult. All we actually know so far is that Samsung will be offering Mac users another option to pick between.
Apple's Studio Display does support Spatial Audio from the six built-in speakers. It features a microphone array that we think performs quite well. It can also do Center Stage camera panning from the wide-angle camera and listen for "Hey Siri" commands.
Those are the sort of intangibles that degrade if you were to connect the Studio Display to a Windows machine.
While those are niceties that do give the Studio Display at least something to hang its $1,599 starting price on, we don't think they justify the monitor being the default choice when cheaper comparable options are available.
We believe there is nothing that makes the Studio Display stand out from the competition. Its minimal design remains compelling but only slightly in comparison to a similar aesthetic.
The tilt- and height-adjustable stand would be a differentiator if it weren't a $400 additional cost that brought the total price to $2,000.
These things still apply even when the Studio Display goes on sale. The cost to feature balance still isn't great.
More Mac displays to come
There's a solid argument to be made that Apple Silicon chips are behind the rebirth of monitors for Macs.
We don't just mean Apple making monitors for its own computers, either. It seems the popularity and impressive performance of Apple Silicon chips make Macs intriguing enough that third-party manufacturers want to take advantage of increasing demand.
The demise of the 27-inch iMac and iMac Pro has made way for powerful M2-based Mac mini computers. Apple has introduced the Mac Studio, and according to the company, the Mac Pro is still on the way.
MacBooks shouldn't be discounted from driving monitor sales, but even without those devices, Mac desktop computers are thriving. The M2 Pro and Max chips now support up to 8K resolution too.
Of course, plenty of monitors are available, but they don't cater to the Mac market. For example, Samsung debuted its Smart Monitor M8 in early 2022, but with a 4K screen at 32 inches, it didn't hit the sweet spot of pixels per inch for retina with macOS.
The problem at the moment, here in January 2023, is that Apple's Studio Display isn't the gold standard when any decent competition is present. It's merely ultra-fine.
Choose it if you want it and have to have that Apple logo. But, don't feel bad about waiting just a few more months for other options to come to market.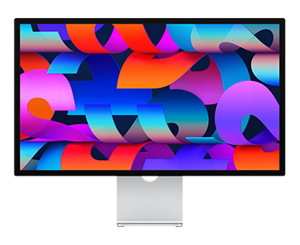 Apple Studio Display
---
The Apple Studio Display is a 27-inch 5K monitor with a 12MP Ultra Wide camera that supports Center Stage.