Kasa launches two new Matter-enabled smart light switches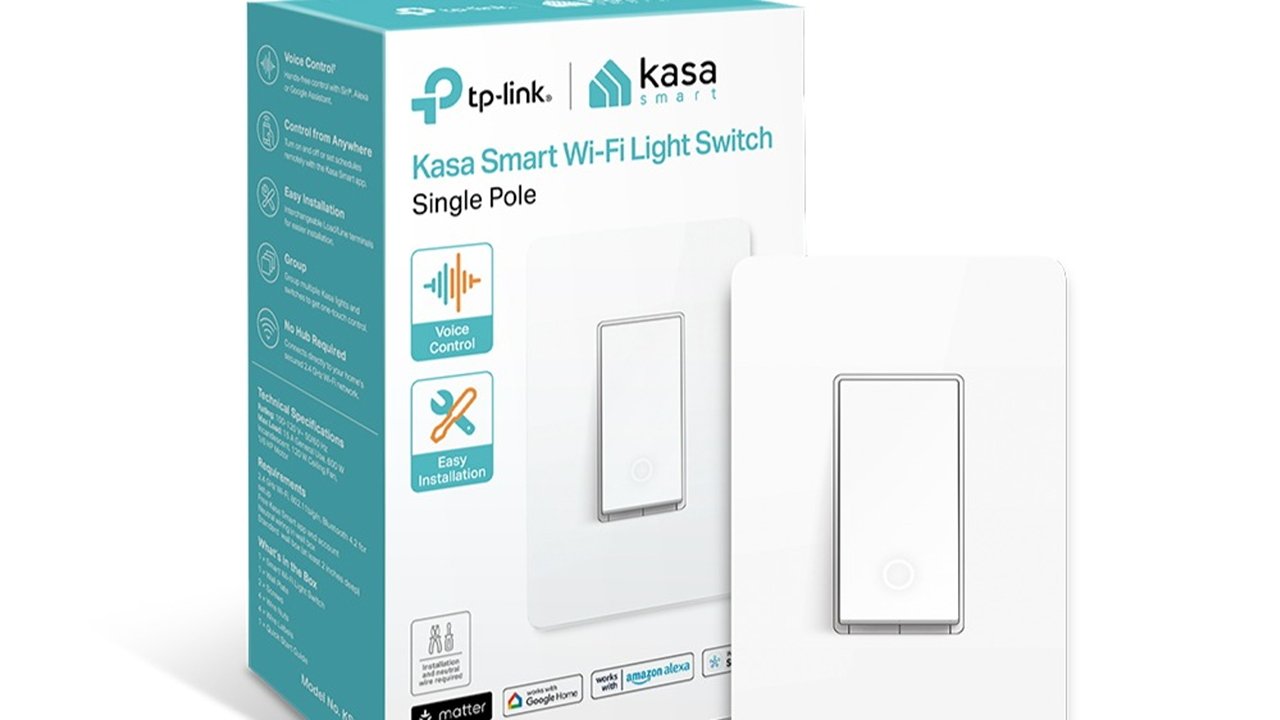 Kasa Smart has unveiled a pair of new smart light switches that feature Matter support and offer even more control for lighting your smart home.
Announced on August 3, the smart home company is launching the Kasa KS205 Smart Wi-Fi Light Switch and Kasa KS225 Smart Wi-Fi Light Dimmer Switch. As is par for the course with Kasa's smart products, these light switches can be controlled anywhere thanks to the Kasa App as long as the devices are connected to a 2.4GHz Wi-Fi connection.
The two new light switches offer a range of noteworthy features, including advanced scheduling and timers. With this, the light switches can be turned on or off at set times, even when you're not at home.
The new light switches also support what Kasa calls "Away Mode," which "simulates an at-home presence." The company says this will "add an extra layer of security" to your home, specifically when you aren't actually present.
The KS205 and KS225 smart light switches support voice controls via Apple Home, Google Assistant, Samsung SmartThings, and Amazon Alexa.
And, of course, the dimming switch allows users to choose just how bright they want a room to be. Users can adjust the dimming light between 1% and 100% using their voice, from the dimming switch itself, or in the Kasa App.
With Matter support, the new light switches support the popular smart home platforms, including Apple Home, Samsung SmartThings, Amazon Alexa, and Google Home. This means users can control the light switches through their platform app of choice.
And with multi-admin support, controlling the smart light switches means hopping around platform services based on need and availability. So users can ask Siri to dim the lights and then use Amazon's Alexa to turn the lights off, or any combination.
Both light switches are available now from Amazon. The Kasa KS205 Smart Wi-Fi Light Switch retails for $27.99 and the Kasa KS225 Smart Wi-Fi Dimmer Light Switch costs $29.99.
Kasa launched a slim Matter-enabled smart Wi-Fi plug back in June 2022, which also features energy monitoring.