Brilliant launches plug-in Smart Home Control with Siri support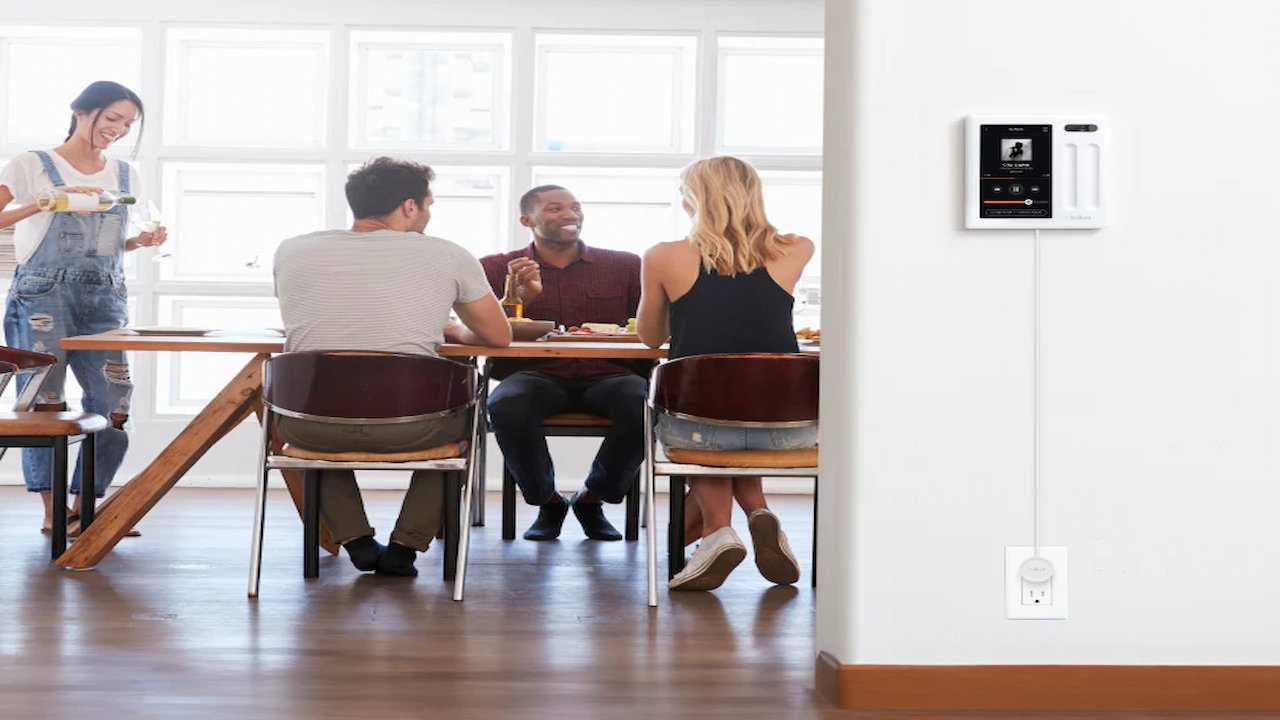 Brilliant's latest HomeKit-compatible accessory is a panel with a dedicated display that you can simply plug into a wall.
There are several different ways to offer smart features in a house or apartment, like adding a HomePod to the mix. But that doesn't have a display yet and is mostly devoted to Apple's own smart home efforts.
Brilliant has just launched what it calls the plug-in Smart Home Control, which features a 5-inch LCD touchscreen. It works as the name suggests, offering easy smart home controls with a device you just plug into a standard socket.
The benefit of only requiring the standard plug-in is owners don't need to rely on rewiring or any electrical installation to get it up and running. The display mounts flush with the wall.
When set up, the plug-in Smart Home Control can control smart lights, adjust a thermostat, play music on Sonos speakers, lock or unlock doors, and even has an intercom for inter-room communication.
It does offer Amazon's Alexa right out of the box, but it also works with HomeKit and Siri, as well as Google Assistant.
The Smart Home Control works with Ecobee, Philips Hue, Kwikset, Schlage, Ring, Google Nest, and many other smart home accessory brands. And when you leave the house, you can use Brilliant's mobile app to control smart home functions as well.
Music controls work via an attached Sonos system. Brilliant doesn't offer native Apple Music control or AirPlay capabilities.
It features DHCP IP addressing and supports WiFi 801.11 b/g/n @ 2.4GHz.
Brilliant's plug-in Smart Home Control is available now in several different colors. The white option retails for $399 at Brilliant, while ivory, light almond, silver, gray, and black are all $23 more, so $422.00. It is also available on Amazon for $399.