What the iPhone 15 Pro in gray titanium could look like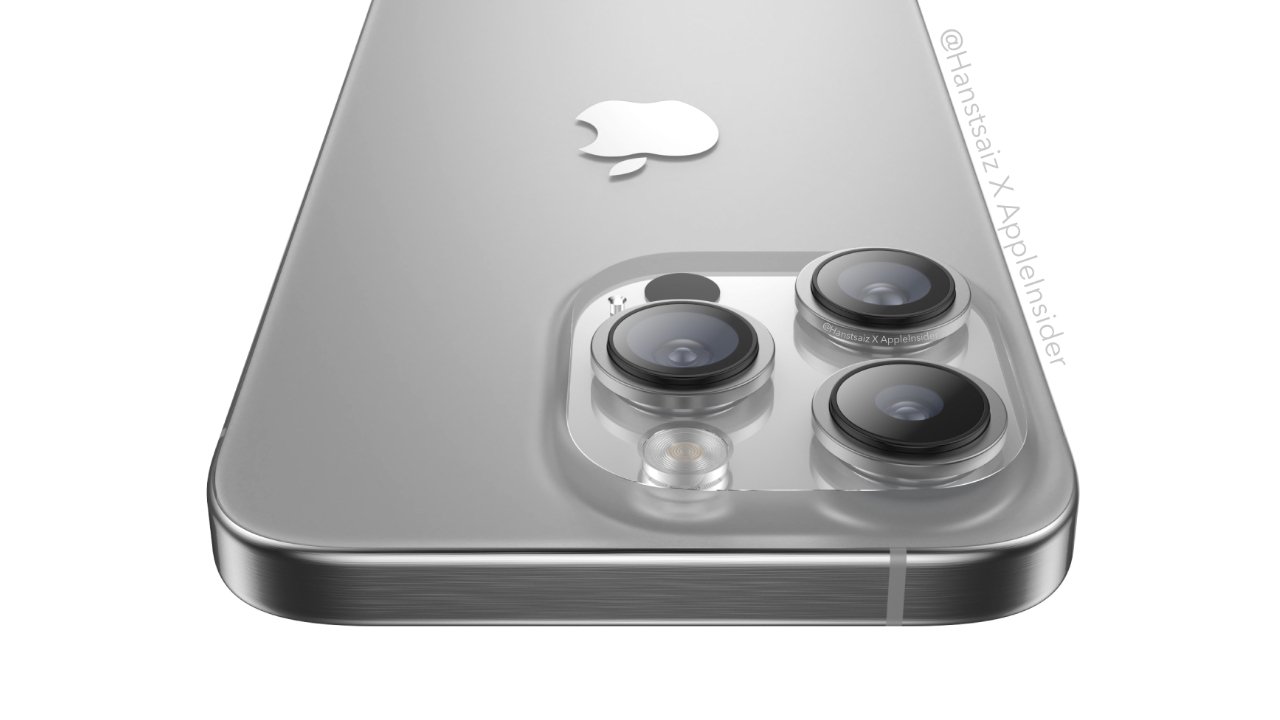 Apple tends to go for one markedly new color for iPhones as a mid-cycle refresh, but this time it's expected to launch the iPhone 15 Pro in a new gray. Here's what it may look like.
Overall, the iPhone 15 range is expected to have one color casualty in that Apple may no longer include a gold version of any of the models. Beyond that, it's still going to be that the Pro models get a more serious finish and it may be that the regular iPhone 15 gets more vivid, fashionable colors.
So the latest rumors are that the iPhone 15 Pro will come in a darker blue, space black, silver — and a natural titanium gray. There were briefly rumors of a dark red iPhone 15 Pro, though those seem to have faded.
None of this is certain, of course, and cannot be until Tim Cook stands up to announce "our best iPhones yet," but multiple and reliable sources are claiming it.
Of them all, though, it's the natural titanium gray that is most significant — because of the material as well as the color. Apple has so far offered natural silver or Space Black titanium on the Apple Watch Series 7, though the Apple Watch Ultra also has a natural titanium color.
Consequently, bring that to an iPhone is a big change for Apple. Compared to an Apple Watch, an iPhone is quite a large device and back in the 1990s, Apple had problems using the material in the PowerBook. It wasn't specifically the titanium that was the problem, it was the paint and dye.
Presumably all these years later, those issues have been fixed. At the time, painted titanium tended to flake and wear very easily. It's possible that this is why Apple is choosing to offer titanium only in what's described as a natural color, so seemingly without paint applied.
It's going to be interesting to see how this titanium color fares, and especially so since it has seemingly replaced gold.
Even Apple can't make everything in every color it might want, though. And for all that he has now been CEO for over a decade, Tim Cook originally proved his worth at Apple by being brilliant at the logistics of manufacturing a product mix.
Beyond the color options, the iPhone 15 Pro is expected to switch to USB-C for charging, and to see speed improvements because of a move to the new A17 processor. There will also be camera improvements as ever, but this time seeing the iPhone 15 Pro Max gaining the long-rumored periscope lens for a significantly greater zoom.