Passkey: Which popular apps and services offer the new feature?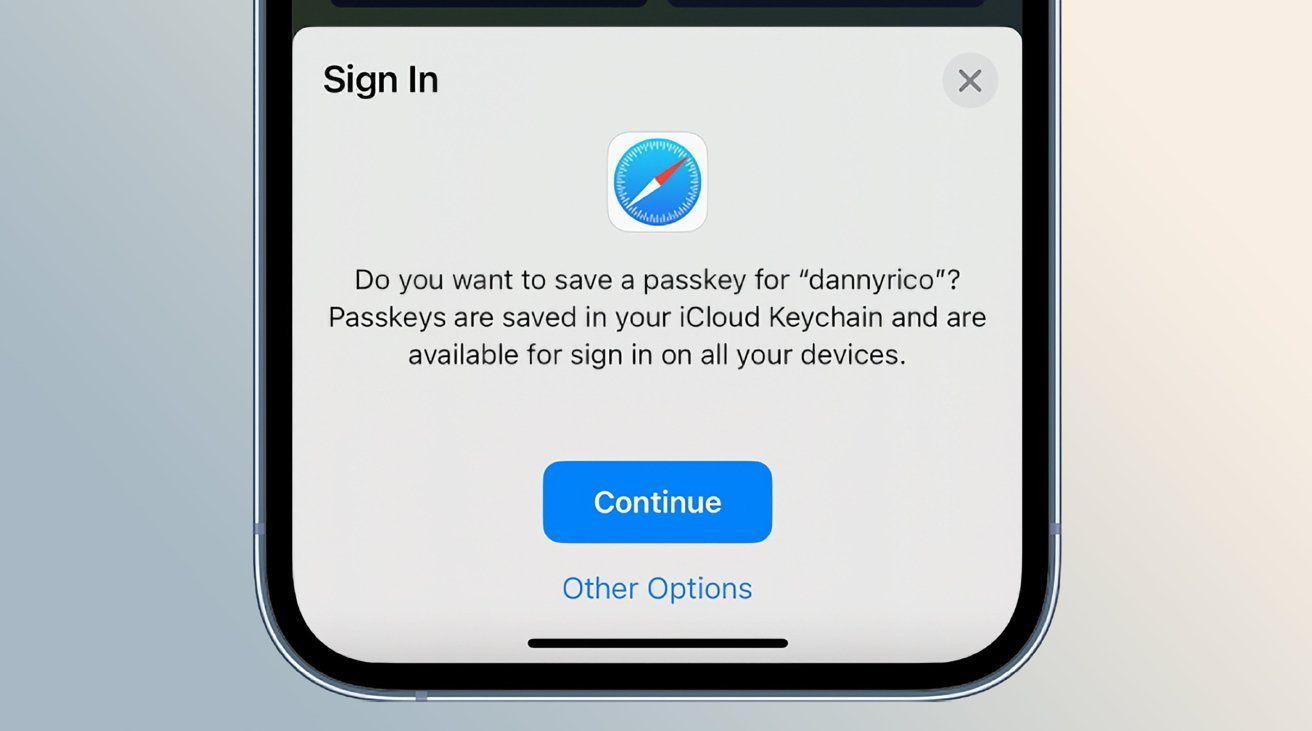 Apple announced support for passkeys across its platforms in 2022, and and many major apps and services have adopted the feature. Here's a look at a few of them.
Passkeys are a way to reach a passwordless future. With the security feature activated, users do not need to input their username or password when they log into a service or app.
To that end, the passkey standard was created by Apple, Google, and Microsoft in partnership with the FIDO Alliance and the World Wide Web Consortium. It is a cryptographic key directly associated with a specific device, which is used to confirm the user's identity.
There is a public and private pair, with the private information stored securely on the device. The public part is what is registered with the service or app.
With the secure element stored on the device, it must be confirmed via some kind of biometric security feature. On supported devices, this means either Touch ID or Face ID.
Passkeys also support multi-factor authentication built-in. This means users won't need to input a username and password, followed by a passcode.
Once the information is created, passkeys mean users can expect end-to-end encryption. It also means passkeys are automatically supported on other Apple devices linked with iCloud Keychain, and even non-Apple hardware.
Apps and services with passkey
The good news is that passkey adoption was relatively strong right out of the gate and continues to gain support in the months since Apple announced support. By the end of 2022, big names like Best Buy, eBay, and Google supported passKey.
Apps and services that support passkey as of September 6, 2023
Passkeys are already an industry standard, so support will continue to roll out. That includes better integration so users can simply expect better security when using their devices.
Apple, for instance, is going to autogenerate Apple ID passkeys for iOS 17 and macOS Sonoma users. This means as users visit Apple's website or the iCloud website, they will be automatically logged in via a passkey.
Apps and services that are working on passkey support
Passkeys are a major step towards a passwordless future. But to get there, widespread adoption by the platforms, services, and apps is necessary. The trend is moving in the right direction, based on this list.