M1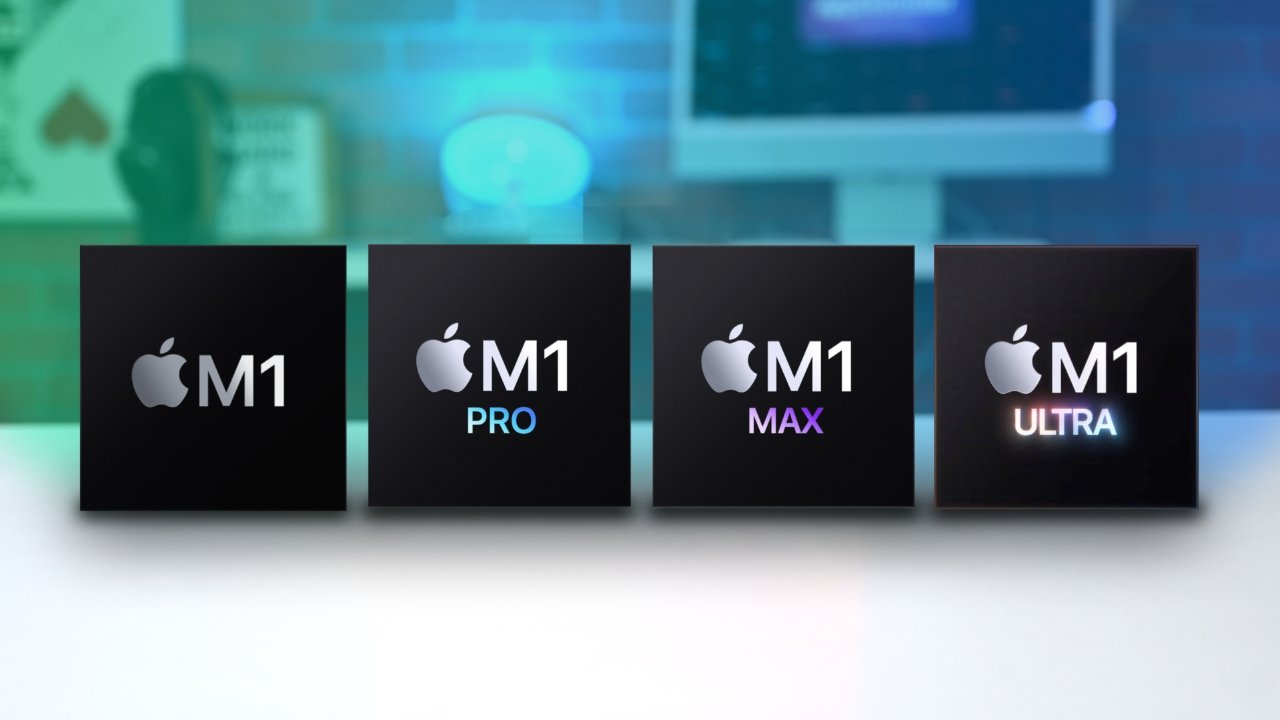 The wait is over for Apple's custom silicon for Macs. The company's first desktop chip, the M1, now powers the latest 13-inch MacBook Pro, MacBook Air, and Mac mini. The SoC uses 5nm architecture, like the iPhone 12 and iPad Air 4, and is faster than 98% of PC laptops.
● Apple Silicon for Macs
● 5nm architecture
● Performance, Efficiency, and GPU cores
● Neural Engine for machine learning
● Enormous claimed performance and efficiency boosts
● Powers late-2020 MacBook Air, 13-inch MacBook Pro, and Mac mini
---
Get Apple News Directly in Your Inbox
AppleInsider is supported by its audience and may earn commission as an Amazon Associate and affiliate partner on qualifying purchases. These affiliate partnerships do not influence our editorial content.
---
The M1 is the first Apple Silicon system-on-a-chip (SoC) for Mac. Building on Apple's chip foundation from mobile devices, the M1 brings an unprecedented combination of performance and efficiency to the Mac line.
Apple announced the M1 at its November 2020 "One More Thing" event. After 15 years of partnering with Intel for Macs, the M1 is the company's first foray into developing custom Apple Silicon for Macs. The new SoC powers the late-2020 models of the 13-inch MacBook Pro, MacBook Air, and Mac mini.
M1 Features
System-on-a-chip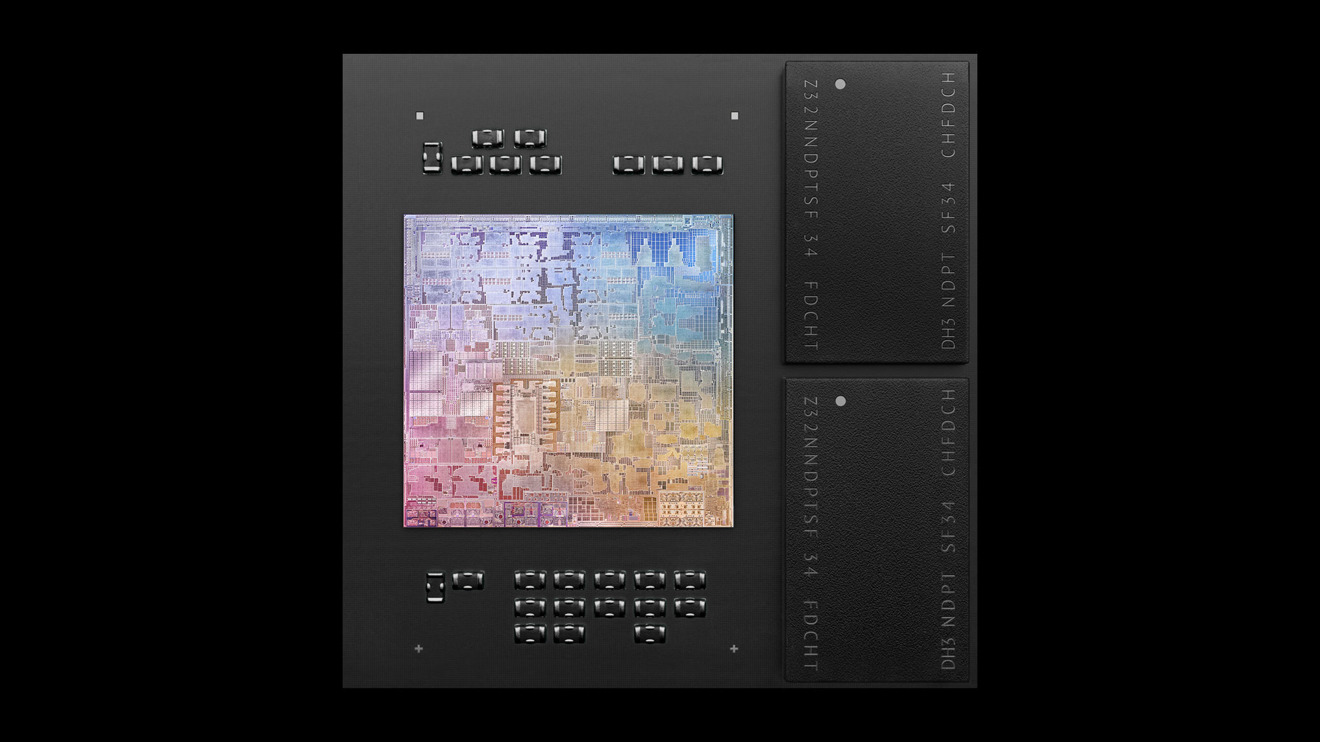 While Intel-based Macs had separate chips for the processor, I/O, security, and memory, the M1 takes the integrated approach common to smartphones and brings it to the desktop. In the M1, the processor, graphics, RAM, and SSD are all on the same chip. This integration simplifies the setup, allowing for better efficiency and performance.
Vertical integration also allows Apple to optimize performance. Intel's silicon has to power macOS, multiple major revisions of Windows stretching back more than a decade, Chrome OS, and Linux. Further complicating matters, Intel's processors need to work across a range of Windows PCs from HP and Dell to Samsung, LG, and Microsoft's Surface line. Meanwhile, Apple can design its chips, hardware, and software from the ground-up to work together seamlessly.
M1 Architecture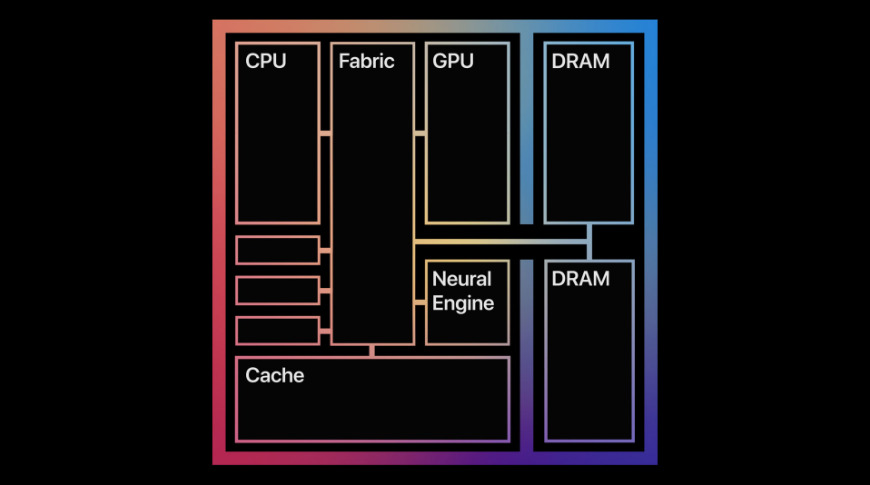 The M1 chip uses a 5-nanometer process technology and is the first personal-computing chip to use that architecture. The A14 Bionic, powering the iPhone 12 family and iPad Air 4, is also a 5nm chip.
The M1 includes eight processing cores and up to eight additional GPU cores. The processing cores are split between four high-performance cores and four efficiency cores:
The high-performance cores specialize in running a single task with speed and efficiency. Examples would include processing a batch of files or running demanding productivity apps.
Efficiency cores handle lighter workloads. Their goal is to use only as much power as is needed for more straightforward tasks like checking email or loading a webpage. Handing off these basic tasks to the efficiency core frees up the performance cores to max out speed for more demanding functions. Apple says the efficiency cores use 1/10 of the power while still delivering "outstanding performance."
The integrated GPU handles graphically intense tasks like photo and video editing, playing a game, or outputting video to an external display. Apple says the M1's graphics cores can simultaneously handle nearly 25,000 threads and have "the world's fastest integrated graphics." Apple offers seven-core and eight-core GPU variants. The entry-level MacBook Air is the only M1 machine right now with the seven-core limit.
With 16 billion tiny transistors measured at the atomic scale, the M1 has the most transistors of any Apple chip to date. The M1 chip also has a built-in storage controller that manages data flow to and from the Mac's SSD.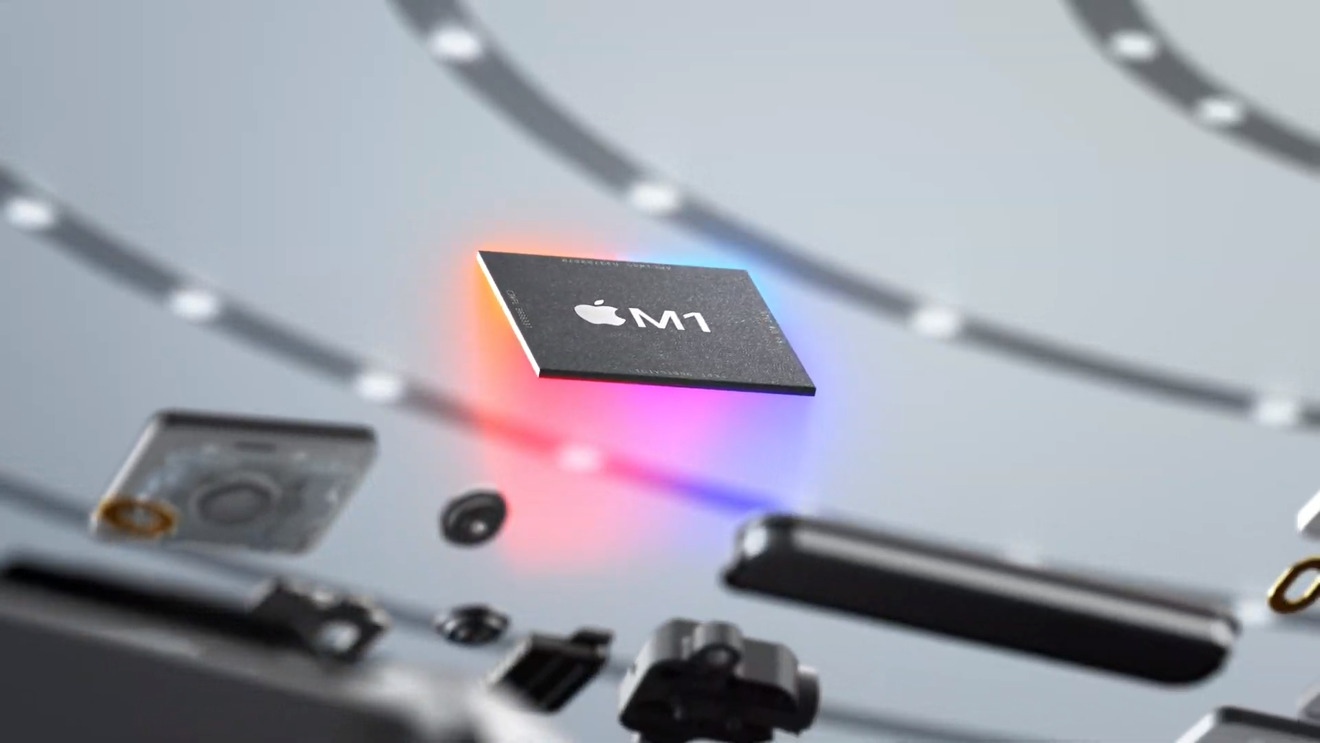 Apple's silicon has a unified memory architecture (UMA) that merges high-bandwidth and low-latency memory into one pool within a custom package. The UMA lets all segments of the M1 access the same data without copying between different memory pools, boosting both performance and power management. Apple says the UMA will allow for up to 3.9x faster video processing and 7.1x speedier image processing.
Like Apple's mobile chips, the M1 also includes a 16-core Neural Engine for machine learning (ML). The M1's Neural Engine can execute up to 11 trillion ML operations per second, working with the GPU to boost tasks like complex photo and video filters.
M1 Performance and Efficiency
Apple says the M1 delivers breakthrough performance and efficiency, with its new chip delivering up to twice the speed of the highest-performing CPUs for notebooks at the time of testing.
An alleged Geekbench benchmark from an M1-running MacBook Air backed up those lofty claims with scores of 1687 in single-core and 7433 in multi-core. If accurate, those grades would put the M1's performance far ahead of all MacBooks, including a maxed-out 16-inch MacBook Pro, along with the Mac mini and many iMacs.
The benchmark listed the MacBook Air in question as having an octa-core CPU clocked at 3.2GHz along with 8GB of RAM. Apple hasn't announced official clock speeds for the new chip.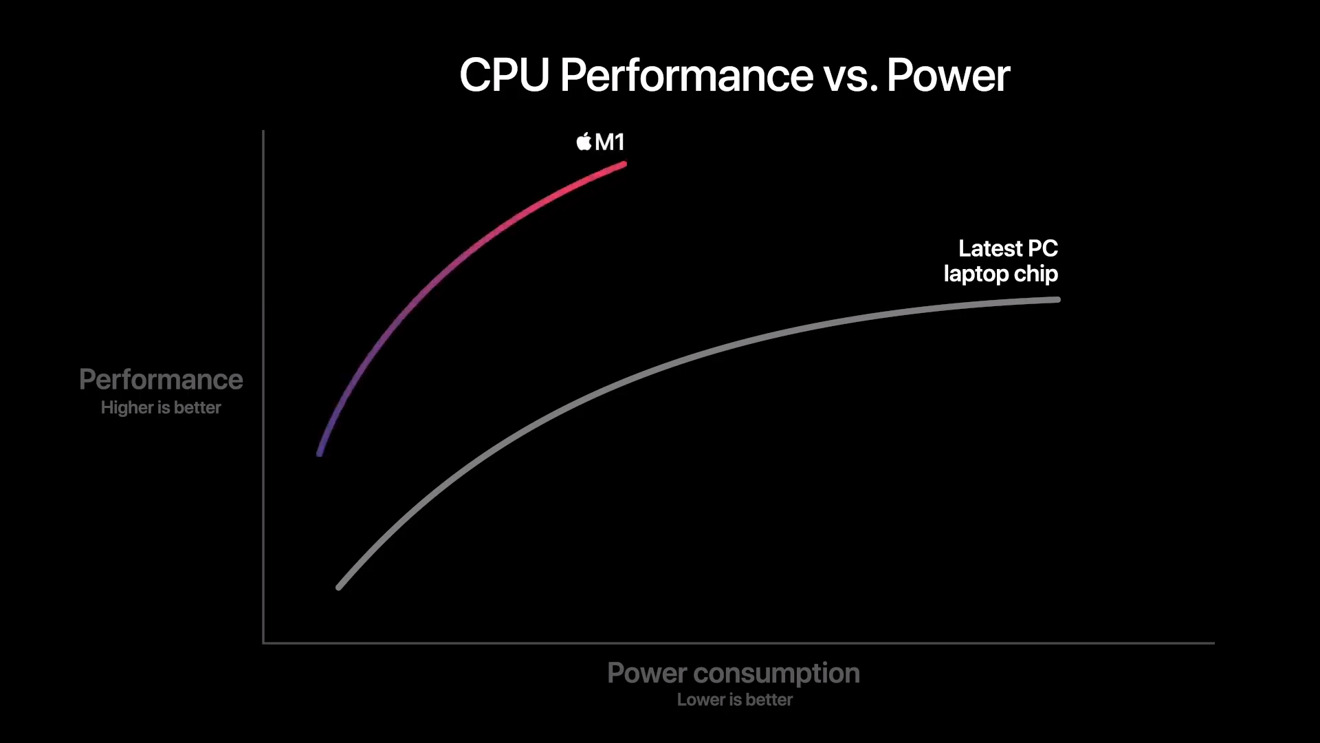 Along with enormous performance boosts, the M1's efficiency also allows for longer battery life. Apple says the M1-equipped MacBook Air can last for 15 hours of wireless web browsing and 18 hours of video playback. Those estimates for the 13-inch MacBook Pro jump to 17 hours for web and 20 hours for video. Those are up to 10 hours longer than Apple's estimates for their Intel-based equivalents.
Apple's integration between the M1 and macOS also helps with both performance and efficiency. Apple engineered its latest update, macOS Big Sur, to optimize the M1's power and longevity. The company says the devices wake from sleep instantly on Apple Silicon Macs, similar to iPhones and iPads. Apple states that apps also launch nearly instantly, animations are snappier, and Safari scrolling is smoother.
Native iPhone and iPad apps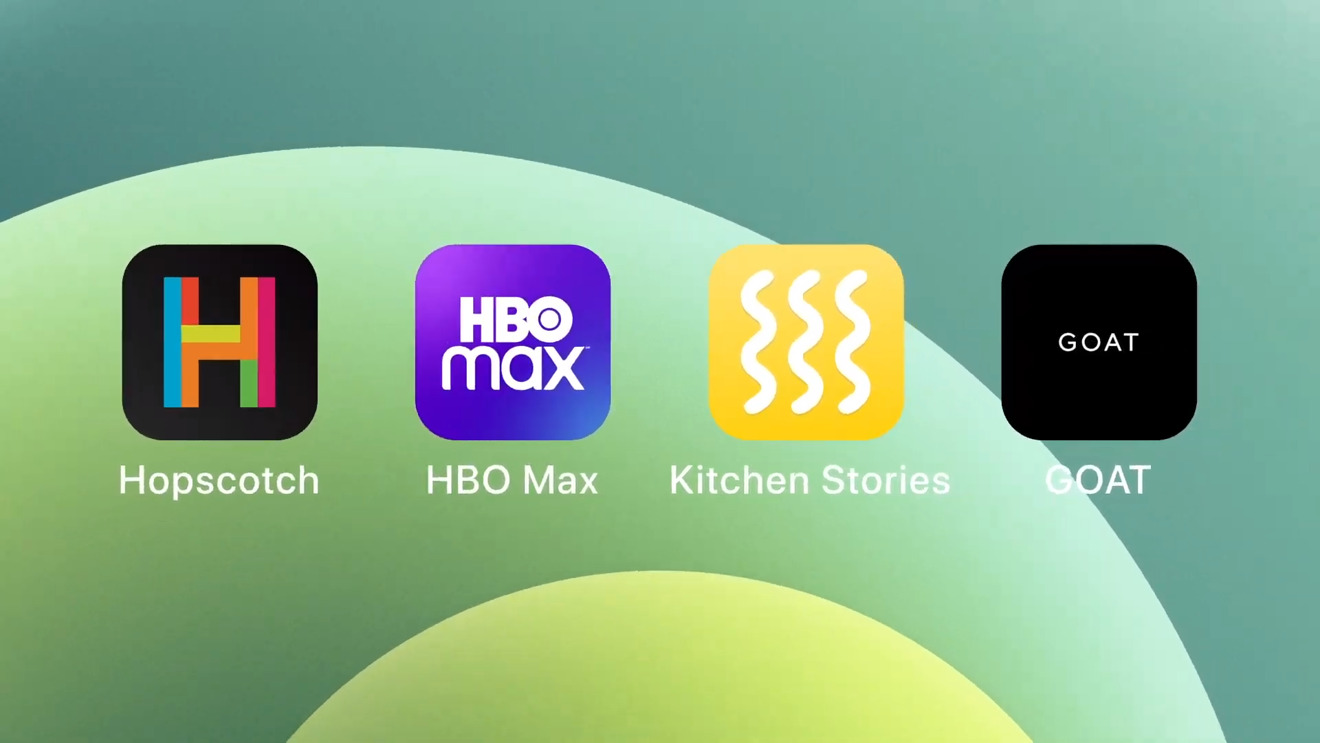 With the M1 sharing a foundation with Apple's mobile chips, developers can optionally offer their existing iPhone and iPad apps on the Mac. These apps will work natively on Apple Silicon Macs with minimal extra development time and effort, including Mac features like window resizing, mouse and trackpad support, and menu bar options.
Developers will need to opt into offering macOS versions of their iOS apps. Even if some popular app developers decide to pass, this new compatibility should significantly boost the Mac App Store's library.
Other M1 Features
Automatic file encryption and other security protections
Big Sur's Rosetta 2 virtualization keeps Intel apps running until updated for Apple Silicon
16GB maximum RAM
Image signal processor for greater image quality in video calls
The latest Secure Enclave
Thunderbolt controller with support for USB 4 (40Gbps max)
What's Next
Apple says its transition from Intel to Apple Silicon will take two years to fully complete. Despite its significant boosts in performance and power-management, the M1 is only the beginning for Apple SoCs on the Mac. Given its 16GB RAM limit, we can expect Apple to supply higher-ceiling chips for Macs that have yet to make the switch, including the 16-inch MacBook Pro, iMac, iMac Pro, and Mac Pro.
The M1X or M2
A benchmark prediction of sorts has leaked about an upcoming Apple Silicon processor called the "M1X." The benchmark appeared on CPU Monkey, but since it cannot be verified, it is more of a prediction than an actual statment of specs. The listing says the "M1X" has a 12-core CPU and 16-core GPU and will be able to drive three displays vs the M1's current limitation of two.
Apple may release a processor called the "M2" instead. The naming isn't important, but whatever the next M-series processor is, it will be used to power Apple's most powerful computers.