MagSafe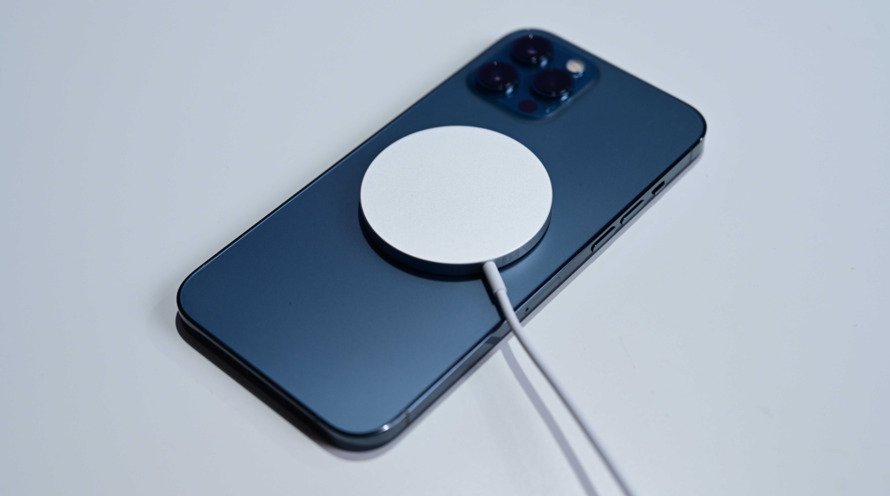 MagSafe is a magnetic accessory system introduced for the iPhone 12. A series of magnets in the rear of the iPhone allow accessories like wallets and chargers to align perfectly with the device. The term was previously used to refer to the MacBook magnetic charger that easily disconnected from the port.
● Magnetic accessory system
● Charger, Wallet, Duo, and Cases
● Third-party accessories
● Previously, magnetic charging for retired MacBooks
---
MagSafe is Apple's wireless charging system for the iPhone 12 family of smartphones. That system includes built-in magnets on the iPhone and cases and charging accessories from Apple and official partners. Previously, it was also a marketing term for MacBook chargers from 2006 until its gradual phaseout from 2015 to 2017.
The MagSafe system for iPhone 12 uses a ring of magnets that fastens accessories to the back of the device. The effect is similar to how the Apple Watch magnetically attaches to its charger. Apple announced MagSafe for iPhone 12 at the "Hi, Speed" event on October 13, 2020.
The MagSafe ecosystem may be what Apple opted to make instead of the canceled AirPower. While it's a different approach, it has a similar goal of removing user friction from charging. However, recent rumors suggested Apple engineers are still working on a revised AirPower design, now carrying the A11 chip for power management.
MagSafe Features
Magnets snap together to press the iPhone 12 to an awaiting accessory. As the device connects to the accessory, an NFC chip notifies the iPhone of what kind of accessory just connected. This enables haptic feedback and specific animations to play when connecting accessories.
Apple shows the color of the case or wallet once connected via a small card that pops up on the screen. In iOS 14.5 a small haptic plays when the Apple MagSafe Wallet is disconnected to alert the user.
MagSafe Chargers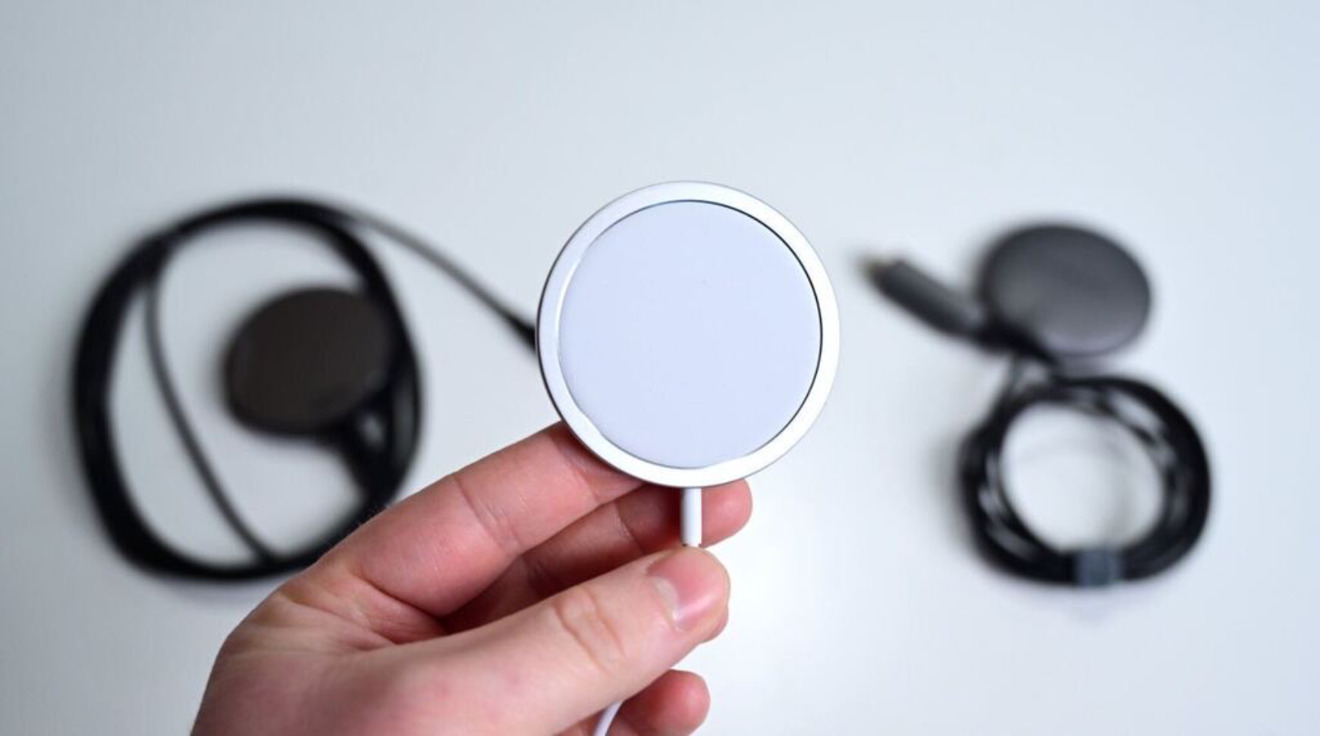 The MagSafe Charger, a small, puck-like charging pad, snaps onto the back of the iPhone. The MagSafe Duo is a larger accessory that simultaneously charges an iPhone and Apple Watch.
When connected to a 20W adapter, the MagSafe Charger charges the iPhone at 15W. Users must purchase the 20W adapter separately, and it needs to meet the USB PD requirements to charge at full power.
The standard magnetic charger costs $39 and is compatible with all iPhone 12 models. The MagSafe Duo costs $129 and can only charge the iPhone at a max 14W when using a 30W adapter.
Apple may introduce a MagSafe-ready Battery Case. Code discovered in iOS 14.5 mentions a battery pack that can charge the iPhone to 90% before shutting off to ensure charging efficiency.
If there is a MagSafe Battery Case, stopping a charge at 90% could be to prevent waste of energy and reduce heat production. Wireless charging is still an inefficient form of charging that can increase battery wear if it produces too much heat.
Case, Wallet, or Sleeve
Apple also built its magnetic charging tech into official iPhone 12 cases. The charging accessories snap onto the cases, much like they would snap onto a case-less iPhone 12 handset.
The MagSafe magnets are strong enough to hold the weight of the iPhone aloft, even the iPhone 12 Pro Max. However, the magnets aren't so strong that they would prevent easy attachment and removal of accessories.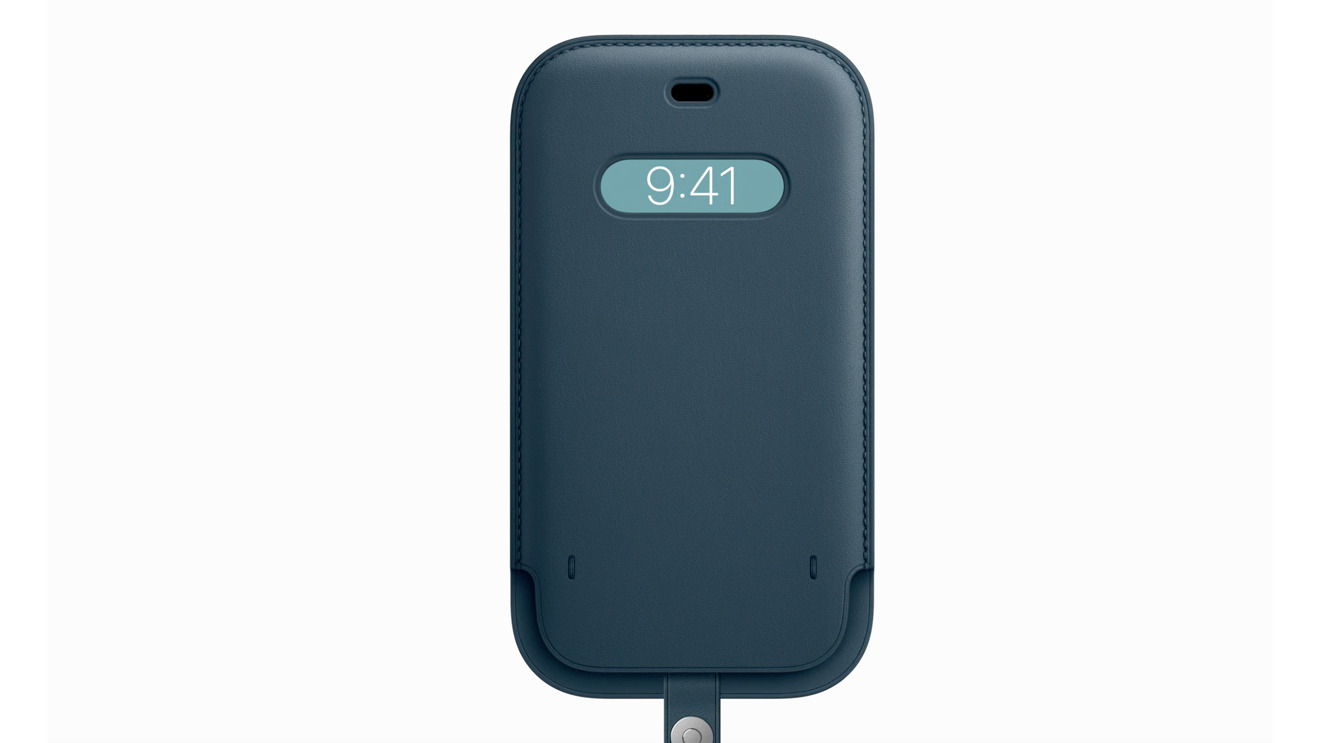 Apple also introduced a new type of case that takes advantage of the MagSafe system. Rather than magnetically attaching to the iPhone, it encases the device as a sleeve and locks the iPhone in place securely. Because the iPhone doesn't move around inside the case, it can also display the time in a small window, tinted according to the color of the case being used.
Third-Party Accessories
Apple's magnetic charging tech also works with official third-party accessories. Belkin and other accessory makers have already begun flooding the market with various interpretations of the technology.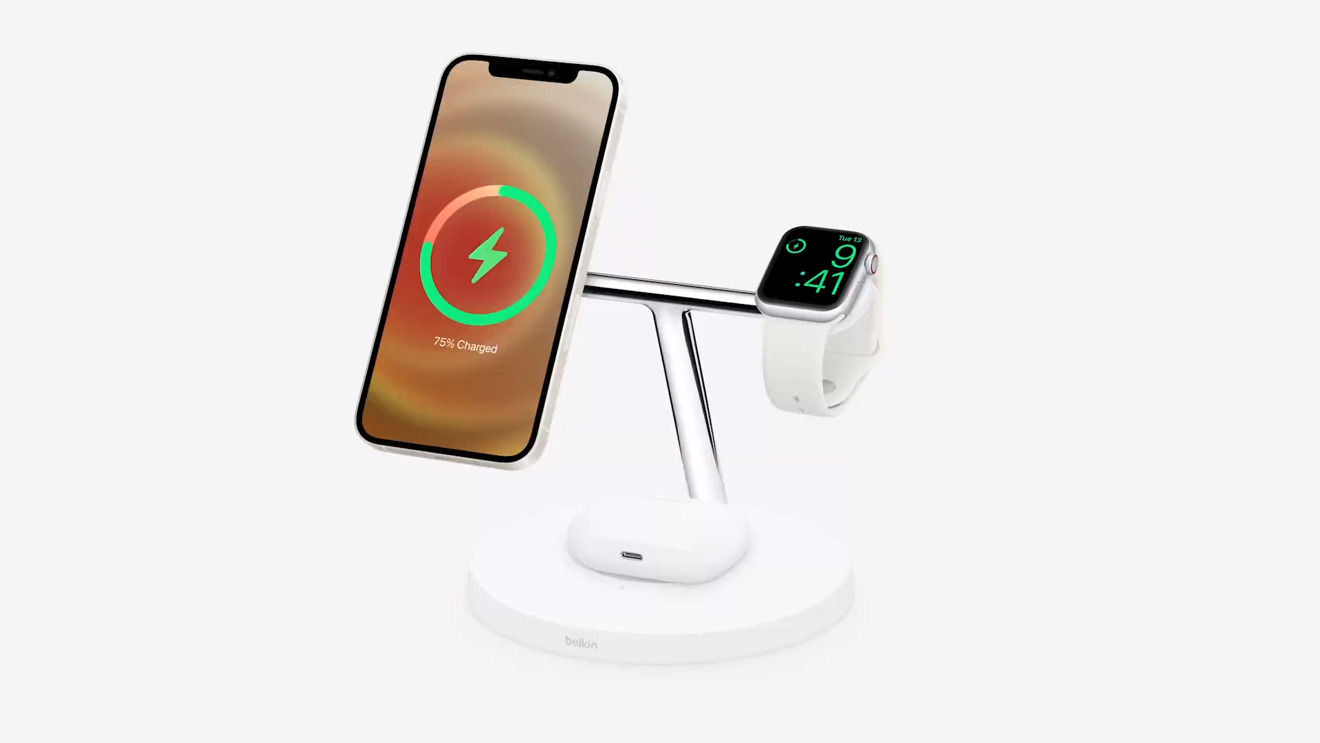 Belkin was early out of the gates with its 3-in-1 Wireless Charger. The sleek stand can simultaneously charge an iPhone, Apple Watch, and AirPods. The stand is built to hold the iPhone aloft in portrait or landscape, and it's strong enough thet users don't need to worry about the device slipping off. Vibrations and notifications will not cause the iPhone to detach from the mount.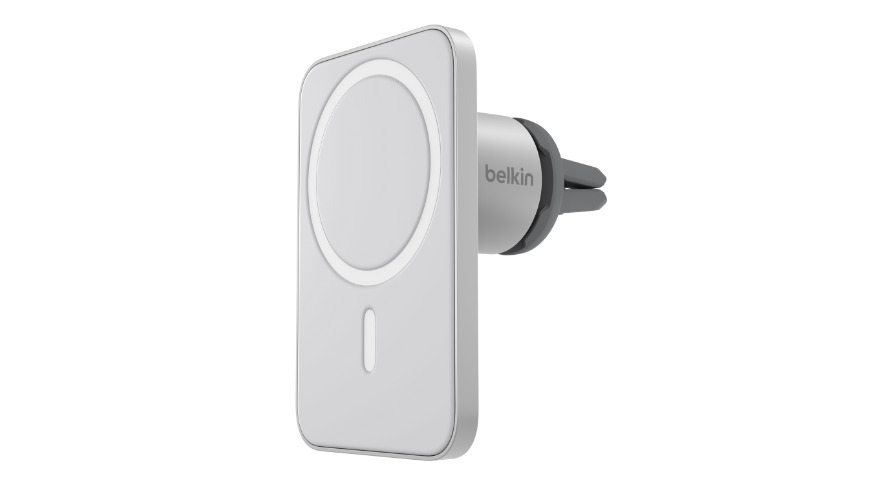 The MagSafe Car Vent Mount Pro is a dash mount for the iPhone 12. It attaches via vent clip and can be rotated and tilted to hold an iPhone 12 in portrait or landscape orientation. The vent mount is a very simple solution without the ability to provide power to the iPhone, just a magnetic mount.
MagSafe and the 20W Power Adapter
Users were left somewhat confused about Apple's specification requirements for achieving a full 15W wireless charge when using the MagSafe Charger. Apple says you'll need a minimum of 20W from a USB PD compliant power adapter.
This is due to the introduction of a new 2.22 amp power profile in the USB PD 3.0 spec. That power profile and new power negotiation features led Apple to restrict the MagSafe Charger to 20W adapters.
Soon after MagSafe reached customers, users had expected there to be enough overhead to provide a full 15W charge when connecting an older 18W power adapter. However, this wasnot the case. The 18W power adapter uses a 2 amp power profile that is unable to achieve the power necessary for a full 15W wireless charge.
Apple likely chose USB PD 3.0 because of its power-negotiation features and its ability to adjust output based on temperature. Other manufacturers struggle to mimic what Apple's engineers did with the MagSafe design.
MagSafe Reviews
AppleInsider has reviewed the initial round of MagSafe accessories for the iPhone 12 series, with generally positive reactions.
MagSafe Charger Review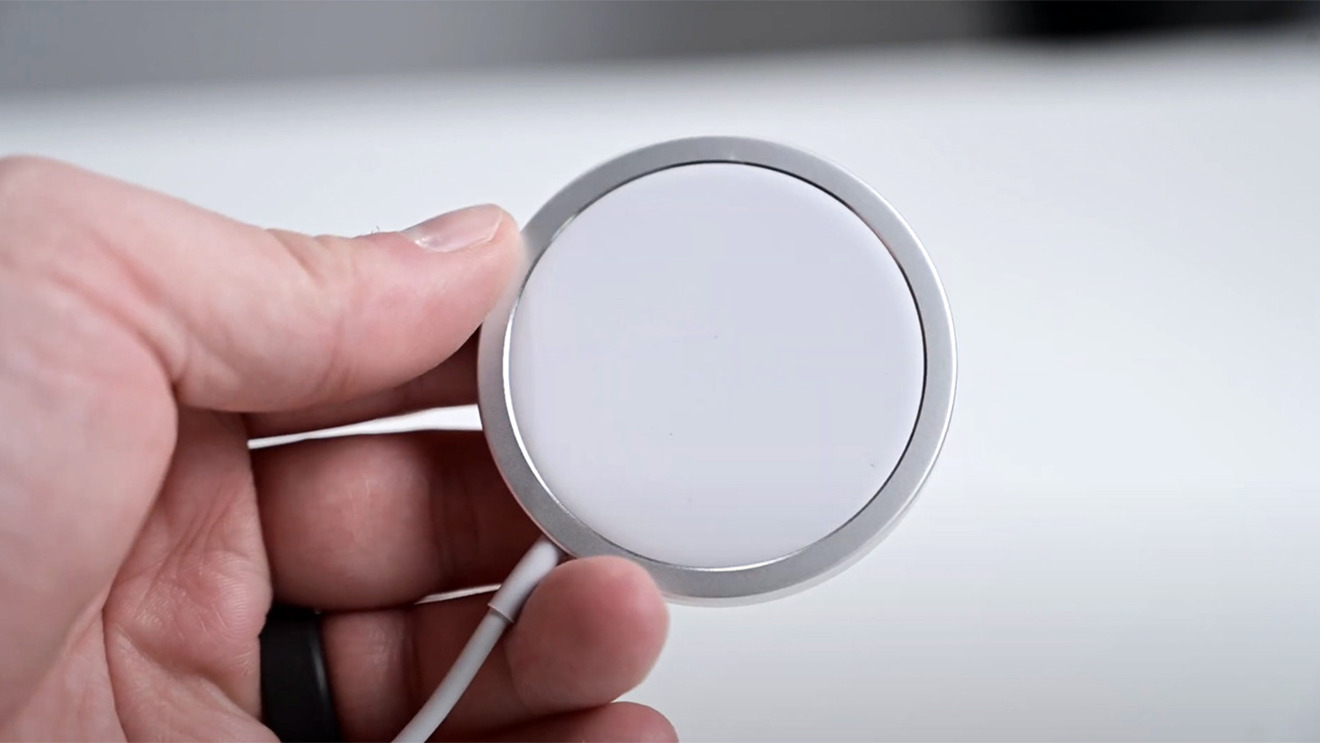 "MagSafe for iPhone is what one would expect from a magnetic wireless charger. At first blush it looks like a scaled up version of the Apple Watch charging puck, at least the stainless steel version that comes with the higher-end models. The back of the charger sports a nice matte finish that resists fingerprints. Instead of hard plastic, the white center portion — the part that touches your phone — is soft and feels very similar to Apple's silicone cases.
"A roughly three-foot USB-C cable is permanently affixed to the charging puck and should anything go bad with the cable the whole thing is bound for a landfill. If you didn't assume by the slim packaging, no power adapter is included.
"Apple says you need at least a 20W USB-C power brick for its magnetic charger if you want the maximum 15W of wireless power. Apple does offer its own, but we prefer a few third-party choices like the Anker PowerPort Nano III.
"Apple's magnetic charger is compatible with the Qi standard, which means that the iPhone 12 be juiced up by Qi chargers, while the puck can charge Qi-enabled devices. We tested this ourselves with our AirPods Pro and our iPhone 11 Pro Max — both of which worked without issue. It even charged our Samsung devices we had in the studio.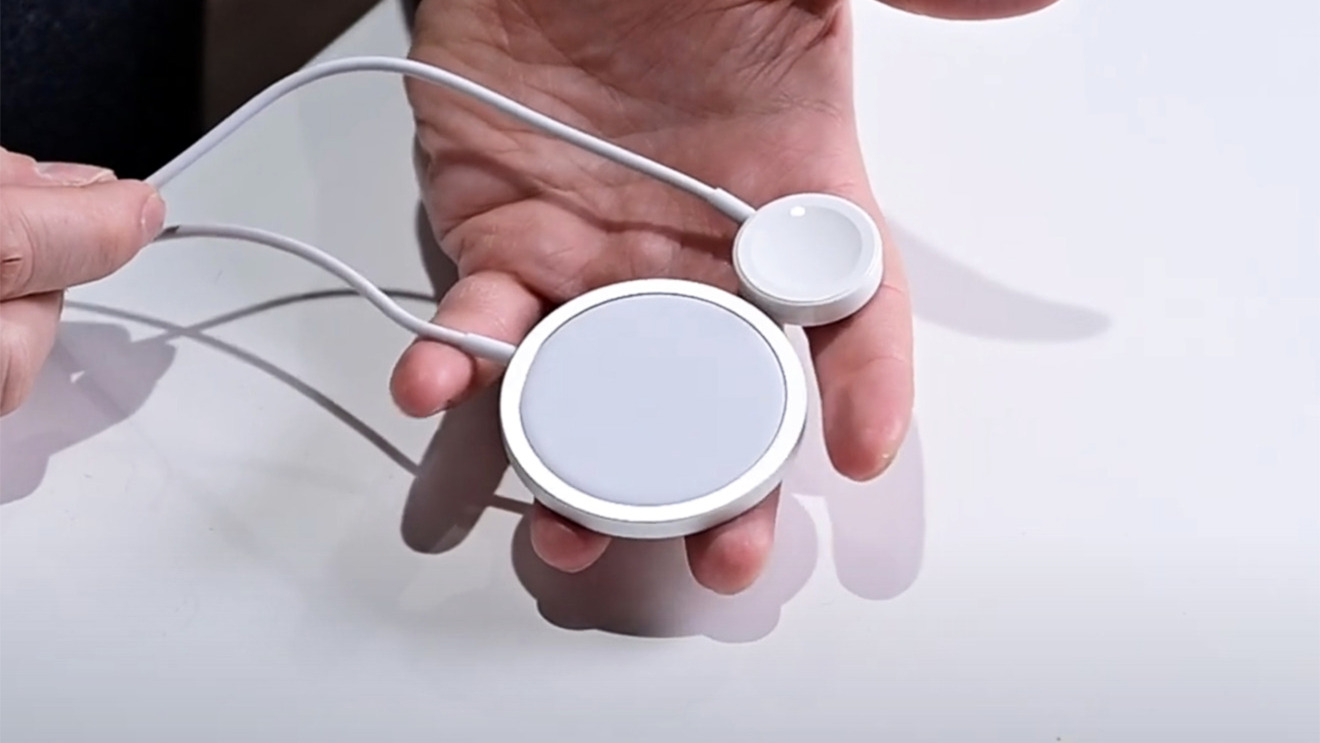 "When connected to a Qi phone like our iPhone 11 Pro Max, there is a slight magnetic attraction which does a decent job of keeping the puck in place. It helps align our phone better than normal Qi wireless chargers. We can even sit and use our iPhone while it charges and the puck doesn't come free. That said, it isn't a very strong attraction and easily falls off with quick motions. It wasn't designed to be useful for these phones, but rather the iPhone 12. This is just a nice benefit.
"Unfortunately, it does not charge our Apple Watch. Apple Watch still uses a proprietary charging method that is based around Qi, but is not compatible."
Apple Silicone Cases with MagSafe Review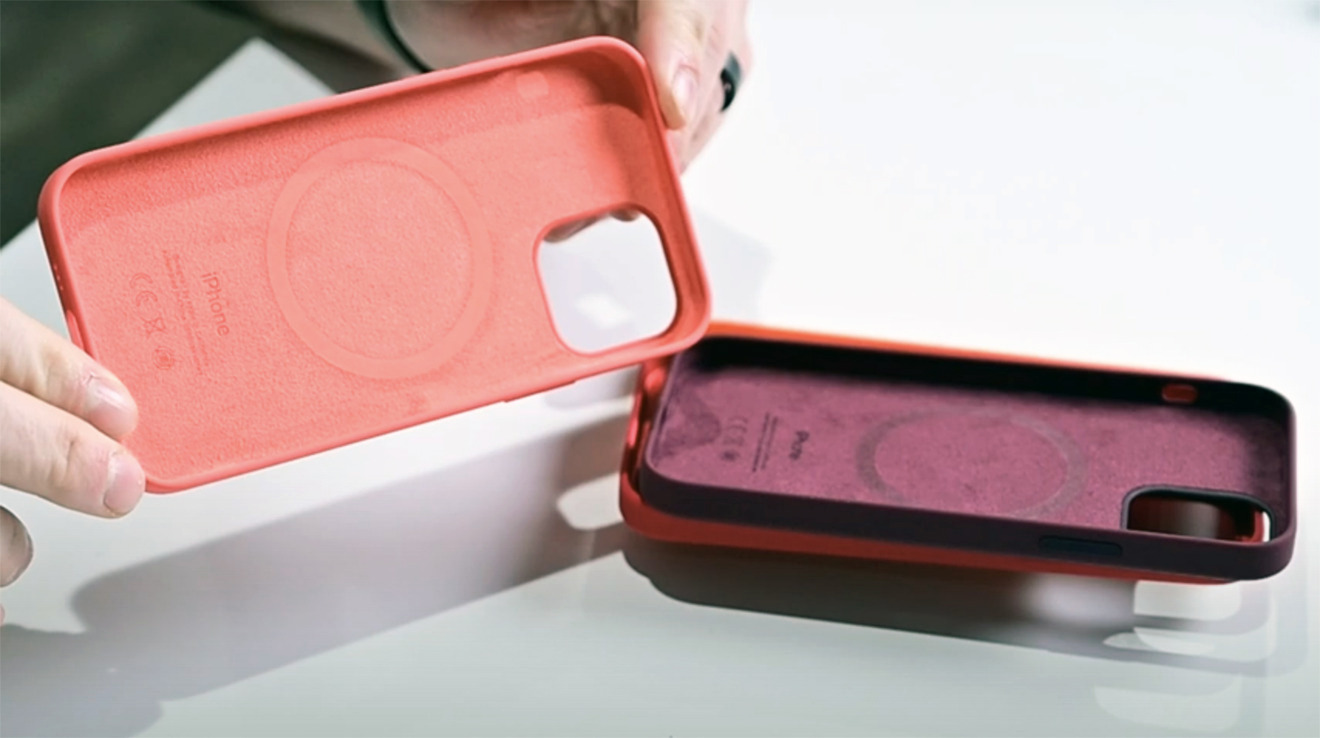 "The second accessory Apple released is an upgraded version of its silicone cases. They have the same feel as before, and the same physical makeup, just a new shape. Unlike OtterBox, which simply glued a MagSafe-compatible insert into their cases and called it a day, Apple sandwiches the magnets in between the case's back panel and microfiber lining.
"To designate the magnetic location, the inside of the case has a plastic indicator that looks like a sticker. Do not try to peel it off...
"Aside from the ring in the center, there is an additional magnet array at in the six o'clock position which is used for alignment. The charger doesn't utilize this piece, but it is necessary for accessories like wallets that need to be correctly orientated on the handset to function.
"Since we don't have our iPhone 12 yet, we can't test charging the phone. We can, however, test connecting the puck to our case. One of the most-asked questions was regarding the strength of magnets. At least to the case, the attraction is substantial but not overpowering.
"When you lift your phone off the table, the charger will for sure be taken along. This can be good if you want to charge while holding your phone, but bad if you always want to disconnect as it requires two hands. Of course, there will soon be a slew of magnetic chargers like stands, docks and other stationary designs.
"We put a dummy iPhone 12 into the case and were able to let it dangle without either the phone or case coming free. A vigorous shake did break the bond. Based on early looks, it seems that there will be a slightly stronger connection when a real iPhone 12 is present.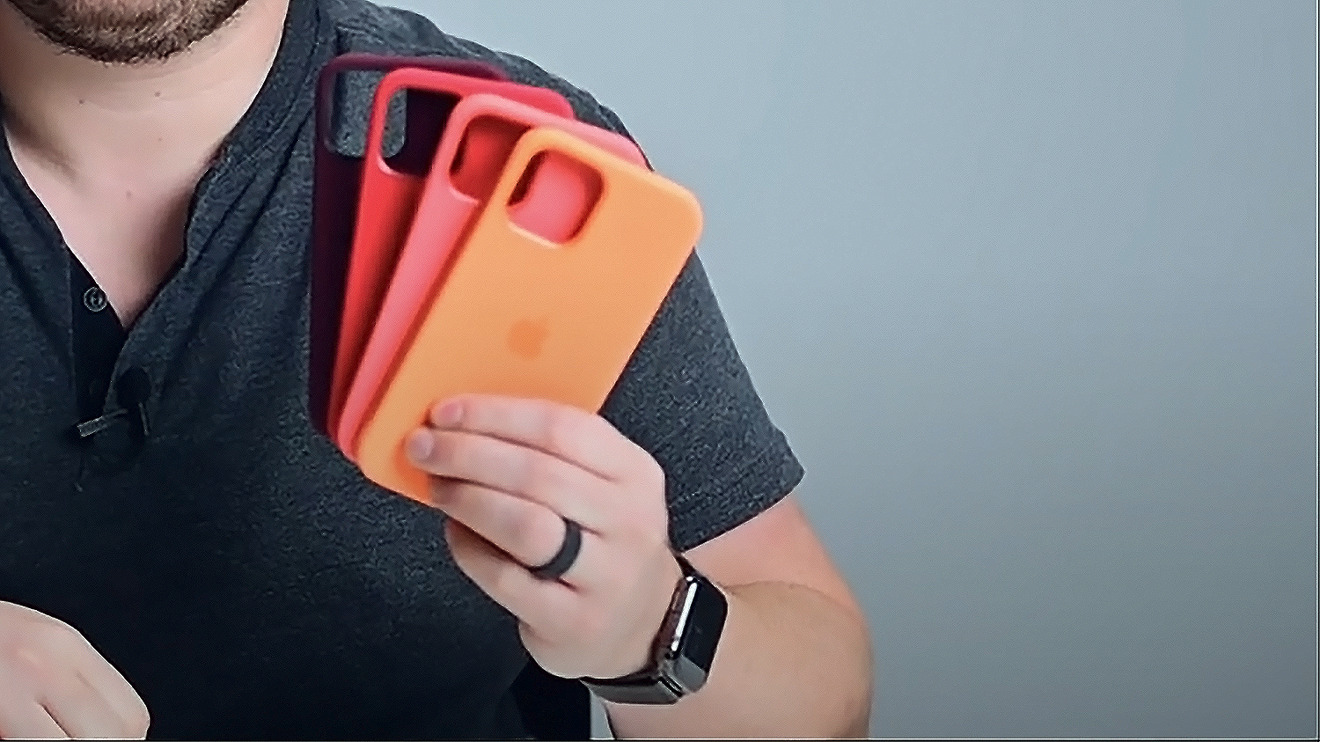 "Another question we heard was whether or not the puck had to be facing any certain way. The puck can, in fact, rotate but not too easily. It doesn't have a fixed orientation, but the silicone-on-silicone creates enough grip to prevent free rotation. This is great because you can have the cable positioned at any angle.
"These accessories are a great first start and we will continue to test them and some other early third-party accessories in the coming days, especially when we get our hands on the new iPhone 12.
"There's been some discussion as to whether or not Apple's magnetic standard will be iPhone 12's killer feature, and regardless of where you stand on the matter, chances are you will eventually have some form of magnetic accessory. From our first look, that's not a bad thing."
MagSafe Duo Review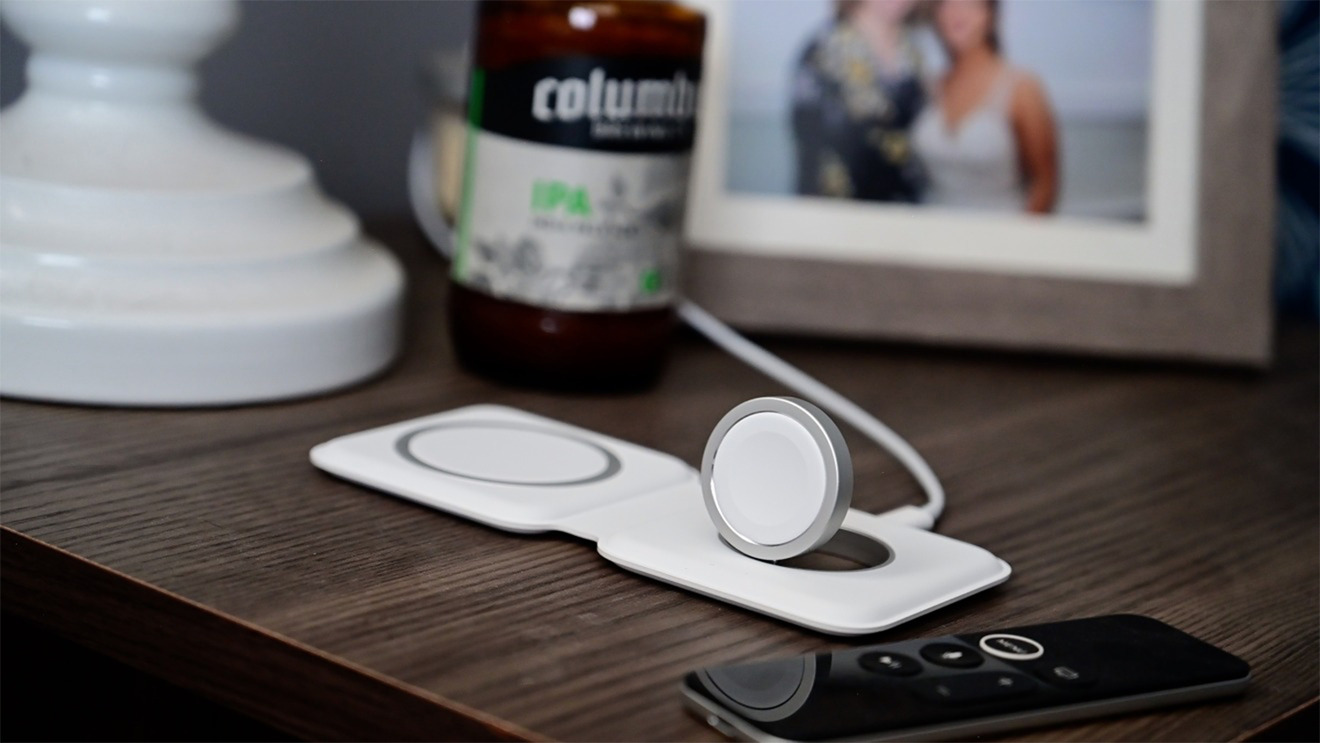 In our review, AppleInsider gave the MagSafe Duo charging station 3.5 out of 5 stars. We were impressed enough with its design, execution, and feature set but hesitant about its price:
"MagSafe Duo is a simple enough product. On one side is a MagSafe wireless charger and on the right is an integrated Apple Watch charging puck. The charging puck operates similar to Apple's own Apple Watch charging stand in that the puck is metal-encased and can flip up or lay flat.
"On the opposing side is the magnetic charger. Unlike the standalone magnetic charger that you can use as you hold your phone and move around, MagSafe Duo is intended to be more of a dock where your phone is placed.
"Unlike a standard wireless charger or a dual-device wireless charger, Apple's magnetic solution helps align your phone, so when you toss your iPhone on it, it gets pulled right to where it needs to be. Aside from iPhone 12 models with MagSafe, it will charge any Qi-enabled device as well.
"Apple designed the charger in a stark white color that feels soft to the touch. We haven't had this long, but we worry slightly about how dirty it will get if we take it off our desk too often.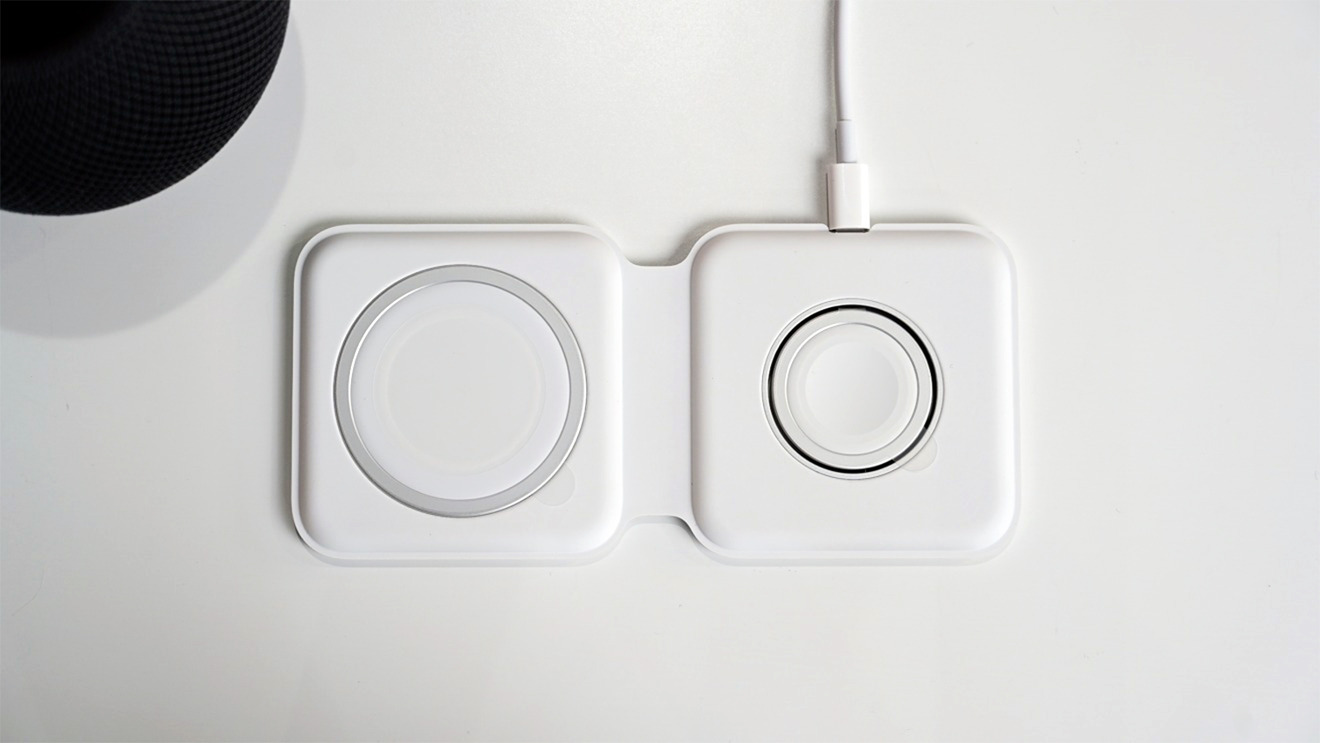 "Our biggest issue is that the accessory is expensive — even for Apple. If you went with just cables, you would only need the cables included in the box with Apple Watch and iPhone. That makes this an entirely luxury experience with mild conveniences.
"If the dock itself isn't pricey enough at $129, you also have to factor in the USB-C power brick. If you want the max speed and a brick of at least 27W, you have a few options. Apple's is a whopping $49 which gets you a 30W brick. Aukey has a decent 27W brick for $22 but we'd probably go with this ultra-slim Anker model for $23.
"Combined, that puts a hefty price tag on Apple's all-in-one solution.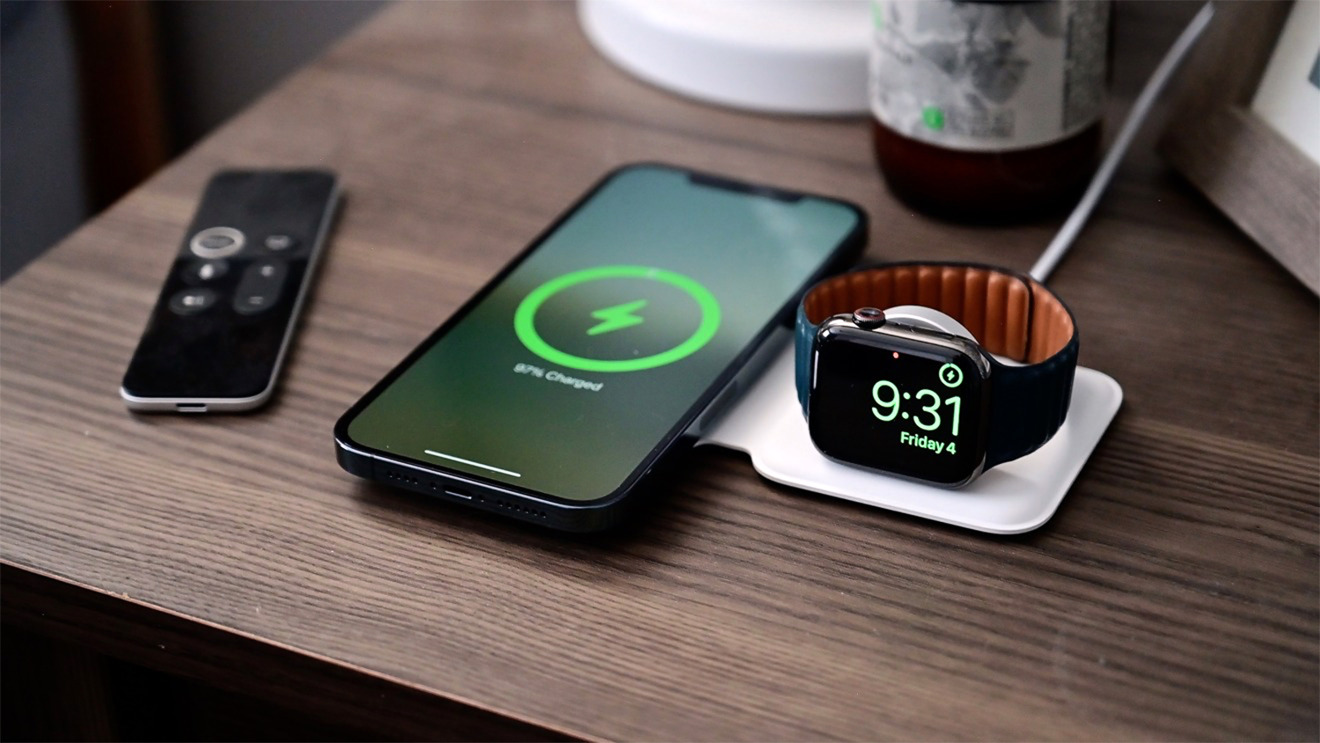 "Aside from the high price tag with slower speeds, this also cannot charge a third item. If you want to charge your AirPods at the same time as your iPhone and Apple Watch — a task we find quite common — you will still require an additional charger. Many three-in-one docks are available for a comparable price, and other dual chargers put a USB port on the rear for optionally charging that third device. It would have been nice for Apple to do just that.
"We love MagSafe Duo for what it is, but the high price tag gets harder to justify the more compromises you consider. The price, the slower speeds, the ability to charge only two devices, and the durability. Apple users will probably flock to MagSafe Duo — we still bought one — but you have to work harder to justify it. Fortunately, 'it's cool' can be plenty enough justification."
MagSafe Wallet Review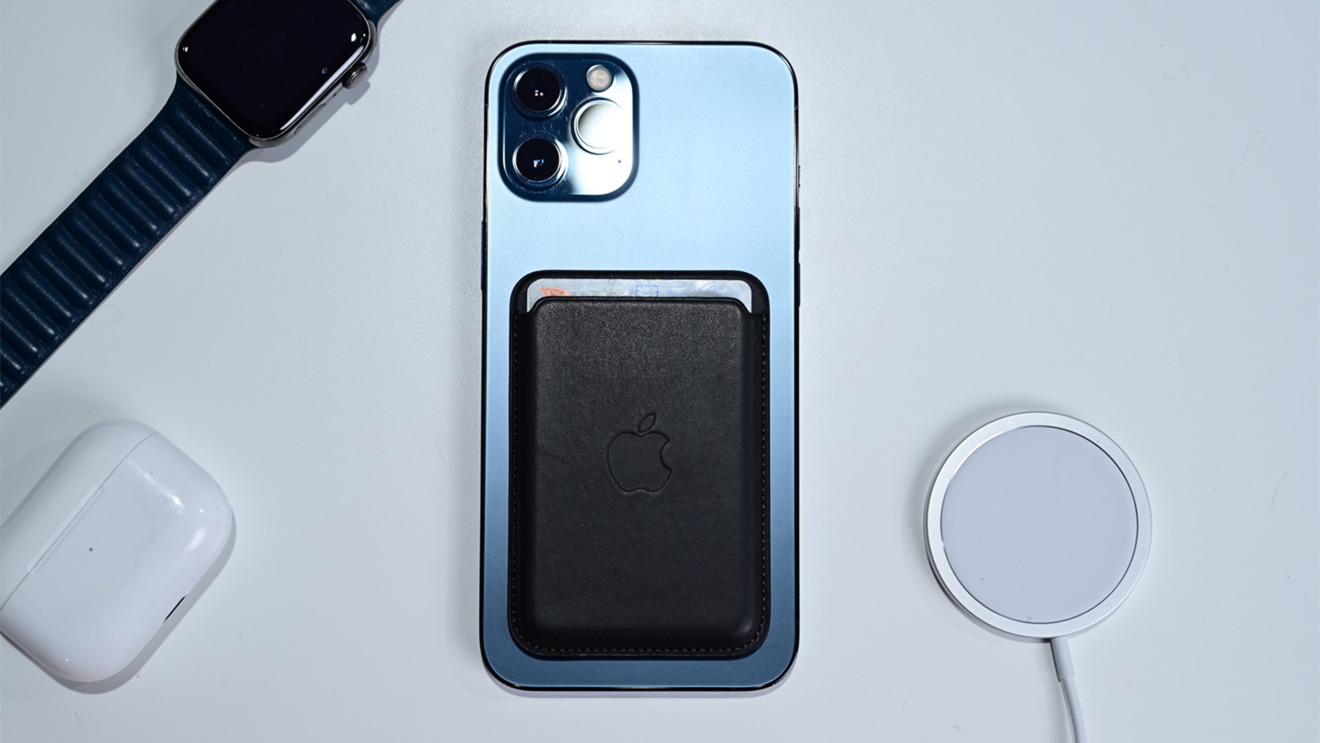 We were impressed with MagSafe Wallet, giving it 4.5 out of 5 stars in our review.
"Deciding whether Apple's MagSafe wallet is right for you is going to be an entirely personal decision. If you have a pile of cards, then this isn't going to be for. If you want to go minimal, then this is about as minimal as it gets.
"We love how premium the leather feels, how it will age over time, and slim it is as a whole when mounted to our phones, and how it is one less thing that we need to carry with us.
"Some have already requested Apple launch a silicone version to go alongside the leather option that would hit a lower price point as well as provide a non-leather option. The big issue with silicone is that it would made the case too "grippy" and more likely to get stuck in pockets and bags.
"The good news is that if you don't like Apple's material choice, it is all but certain we will see many third-party wallets fill that void in the months ahead.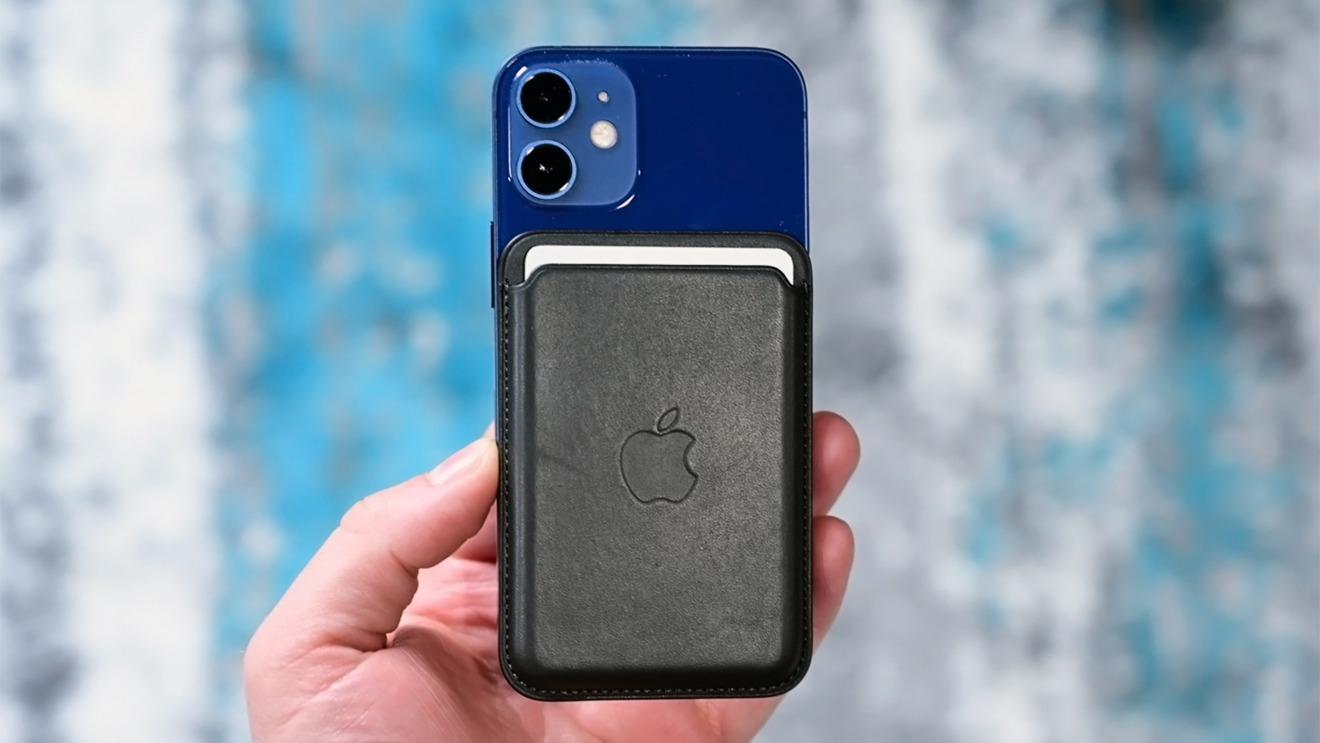 "For now, Apple's leather wallet has a design that appeals to most of us, and it solves every issue that we encountered in the past with iPhone/wallet combos. If you think the idea of ditching your standalone wallet is a good idea and have an iPhone 12 — or an older iPhone with a MagSafe-enabled case — then there is a good chance you will be smitten with Apple's wallet too. Just be mindful that your wallet is there.
"I adore Apple's leather MagSafe wallet. Based on the fact that they've been out of stock since launch, it seems many of you already agree with me."
MagSafe in the MacBook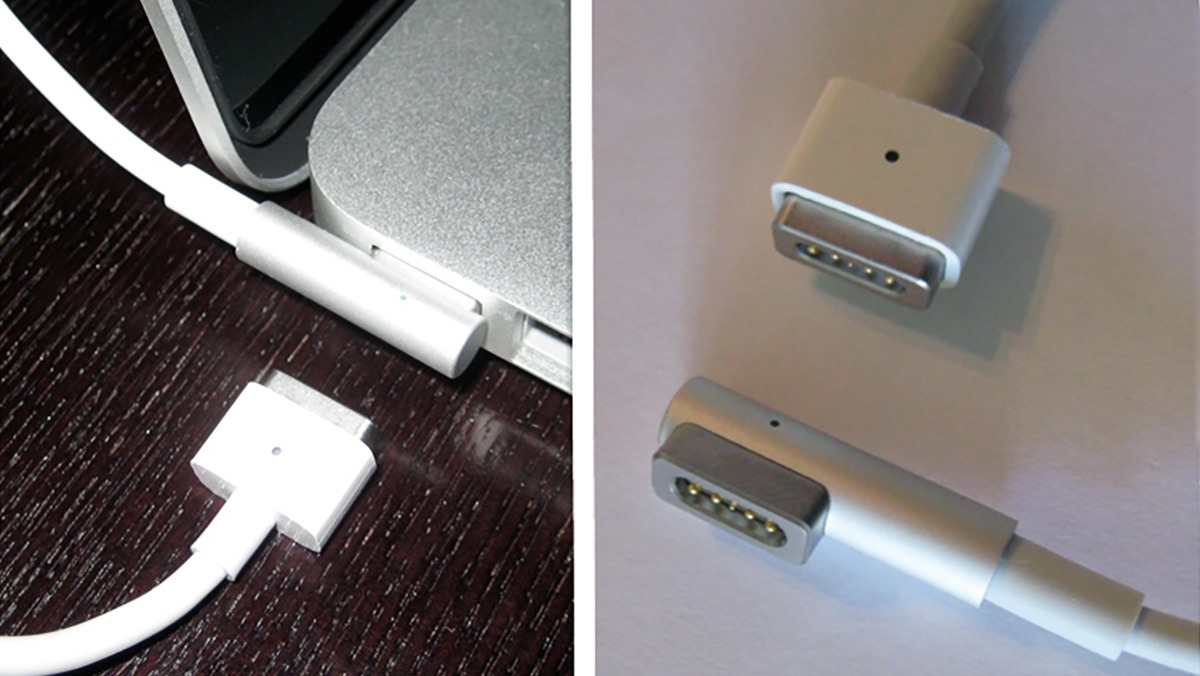 Before reviving the brand for its wireless chargers, Apple used the MagSafe branding for its series of MacBook chargers.
In 2006, Apple launched the initial one in the first Intel-based MacBook Pro. It included a "T" shaped male plug that magnetically snapped into the female port on the laptop's side.
The charger had connector pins with a symmetrical design that allowed you to insert the plug in either orientation. The charging plug had LEDs on both sides that display as green for fully charged, and amber or red to indicate that it's charging.
Apple switched to an "L" shaped MagSafe plug with the MacBook Air in 2008. Apple transitioned the MacBook Pro to the "L" shape in 2010.
The MagSafe 2 reverted to a thinner version of the initial "T" shape design in 2012's MacBook Air and MacBook Pro with Retina Display. MagSafe 2 was the final version for MacBooks, as Apple shifted to USB-C starting in 2015 with the 12-inch MacBook. The 2016 MacBook Pro also used USB-C.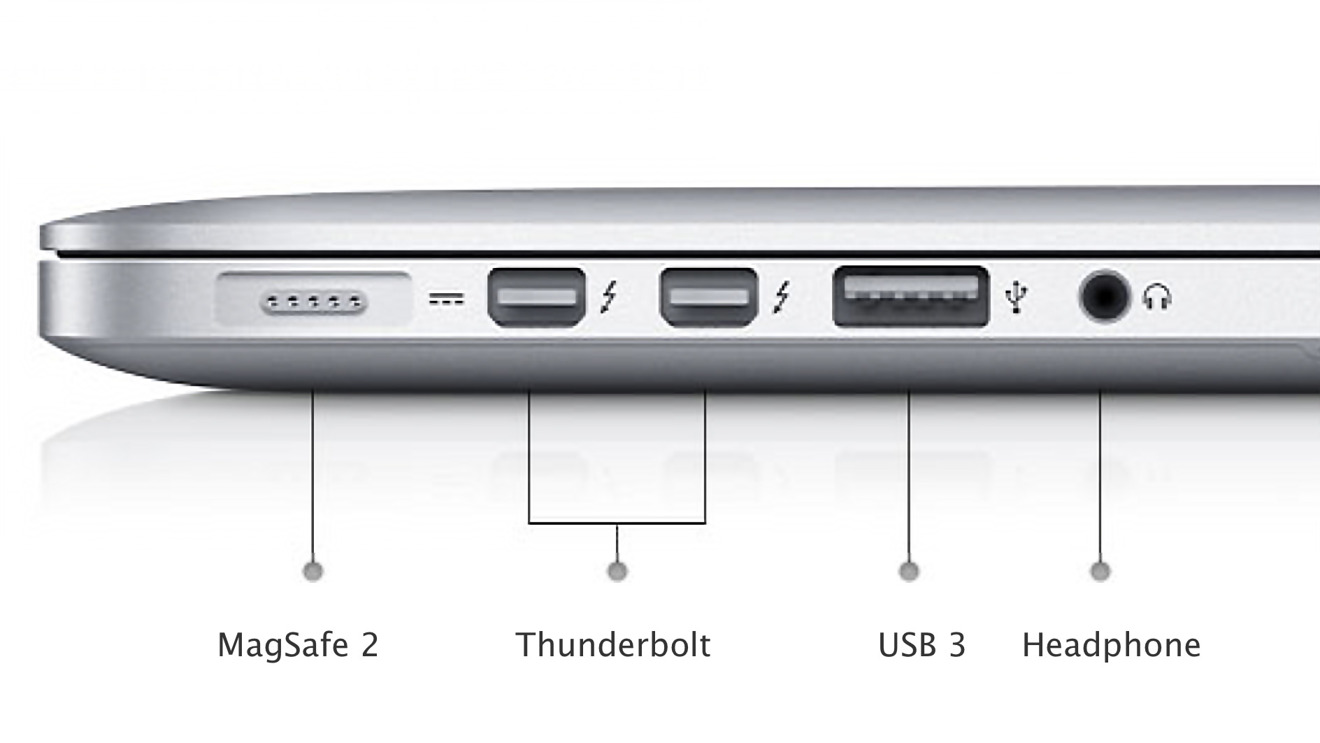 Apple's last MagSafe product was the 2017 MacBook Air, a minor spec upgrade based on the 2011 MacBook Air design. When Apple rebooted the MacBook Air brand in 2019, it too carried USB-C.
In addition to MacBooks, Apple also used its magnetic chargers on the Thunderbolt Display and LED Cinema Display.
Third-party Adapters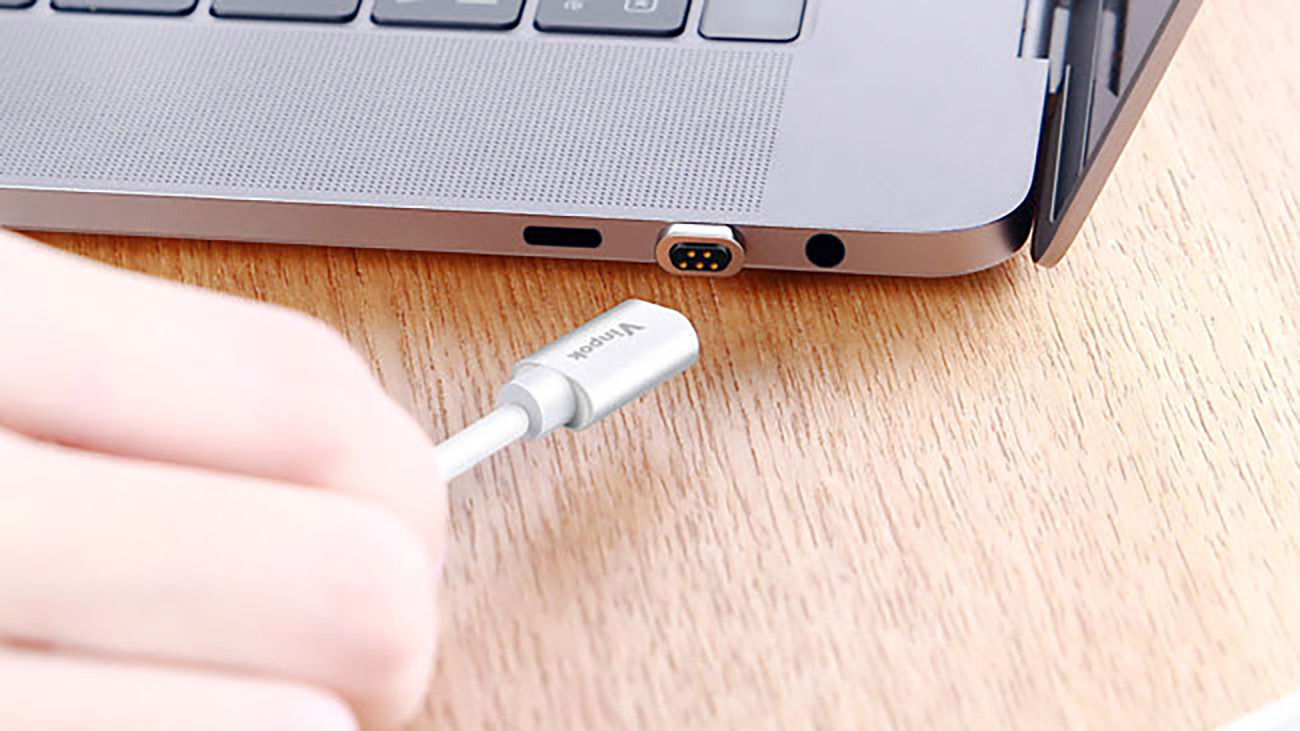 Numerous third-party companies have mimicked the MagSafe charging design with small adapters for USB-C MacBooks. They provide a tiny dongle that inserts into the MacBook's USB-C port. That dongle provides a magnetic female port that a male charging cable can snap into, providing a similar effect to Apple's retired magnetic chargers.
There are different versions of third-party adapters. Some avoided legal trouble by repurposing Apple ports onto the new adapters, allowing customers to use Apple-made cables with newer MacBooks.
Other third-party adapters use designs that aren't explicitly the same as Apple's but create a similar effect. These can include third-party charging cables that plug into a magnetic female dongle or two-part adapters with one piece plugging into Apple's USB-C cable and another into the MacBook's corresponding port.
The Future of MagSafe
Apple has re-introduced the MagSafe brand for accessories and charging cables on iPhone. There are some rumors that suggest the magnetic system could return in some form to future MacBooks as well.
There has been some speculation that Magsafe will be a total replacement for the Lightning port in the next iPhone. By allowing data and power transfer in future versions of the system, Apple could nudge customers into a port-less future.