Jeff Williams
Jeff Williams is Apple's Chief Operating Officer, reporting directly to CEO Tim Cook. He joined Apple in 1998 as head of Worldwide Procurement and stepped up to worldwide operations of all products in 2010. The Apple COO played a key role in the development of the Apple Watch and continues to pioneer new advancements in health and medical research initiatives at Apple.
● Bachelor's degree in Mechanical Engineering from NCSU
● MBA from Duke
● Known for mild-mannered management approach, similar to Tim Cook
● Tends to be hands-on with product team
● Potential future CEO
---
Like other influential executives at Apple, Jeff Williams joined the company right as Steve Jobs was working on a revolution. He left IBM and joined Apple as Head of Worldwide Procurement in 1998, despite Apple's near demise a year earlier. Now COO, he has taken on some form of Jony Ive's former role of design oversight.
Apple's Chief Operating Officer: Jeff Williams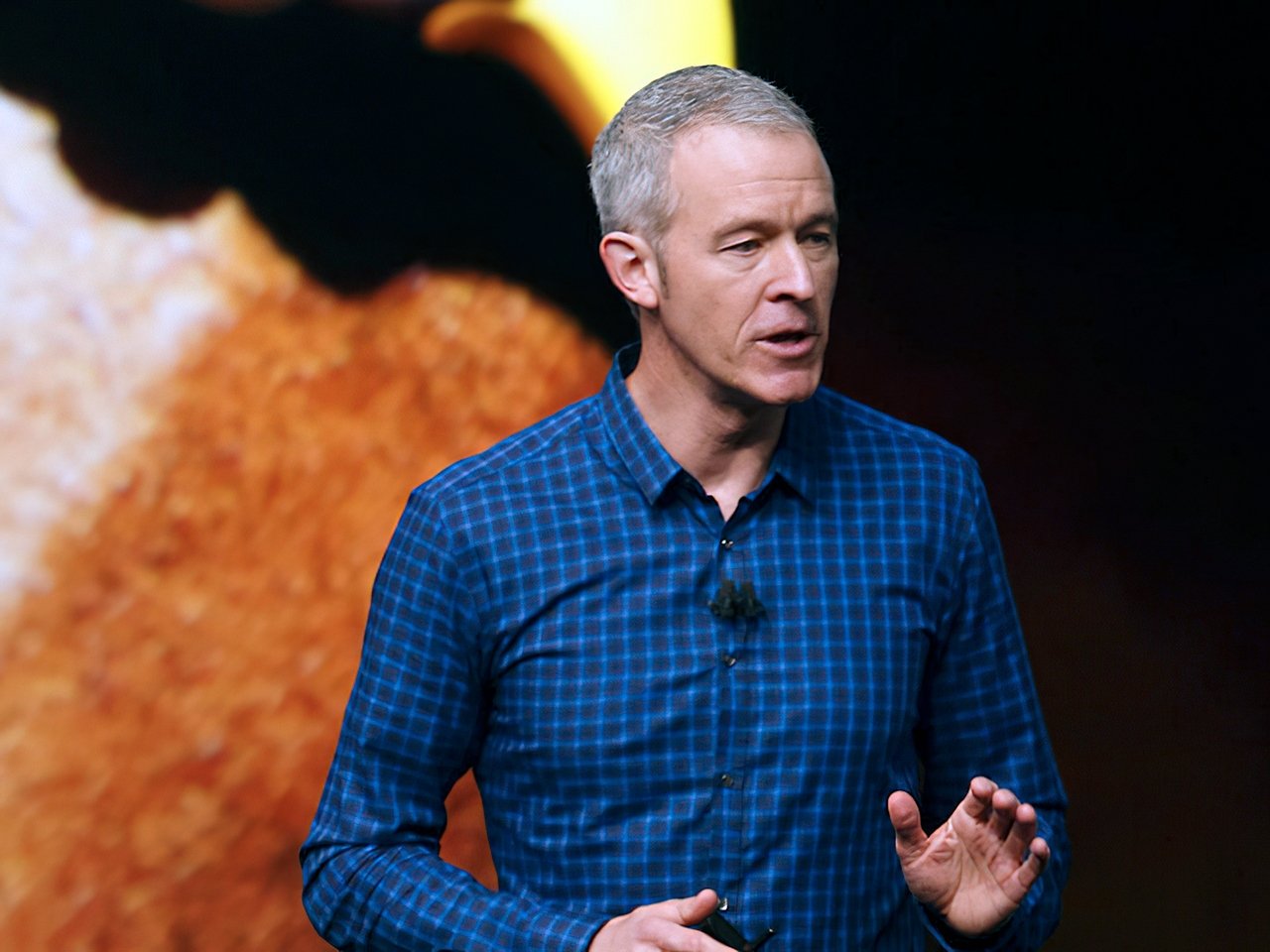 As Chief Operating Officer, Williams oversees the day to day operation of the company and reports directly to the CEO, Tim Cook.
The CEO is responsible for the entire company and its goals over time, making decisions on a broader spectrum. The COO can be more involved in the company's day-to-day operations, acting as the "eyes on the floor" for the CEO.
Both Tim Cook and Jeff Williams have very similar styles of leadership, which, given their background commonalities, isn't unusual. Williams is different in his approach to product management, acting more hands-on with the product teams. This is likely because of his education in mechanical engineering.
We don't often get to see Apple's COO speak. He usually does some presenting during Apple events, but Tim Cook handles the company's public speaking in most situations.
Considering he is operating in Tim Cook's former COO chair, with a similar background and leadership style, it is easy to see that Jeff might be next in line as CEO. Considering that Tim Cook and Jeff Williams are both very close in age, this speculation is still a little strange. More likely, Jeff would be a transitional placeholder as we await the next era in Apple leadership.
No, Not Chief Design Officer
With Jony Ive's departure from Apple, there was an enormous leadership vacuum left in his wake. Ive's title, Chief Design Officer, may have been an honorary one and likely won't be used again anytime soon.
Williams is acting as oversight for design until the company places more permanent leadership. This means that Evans Hankey and Allan Dye, Vice President of Industrial Design and Vice President of Human Interface Design, respectively, report to the COO.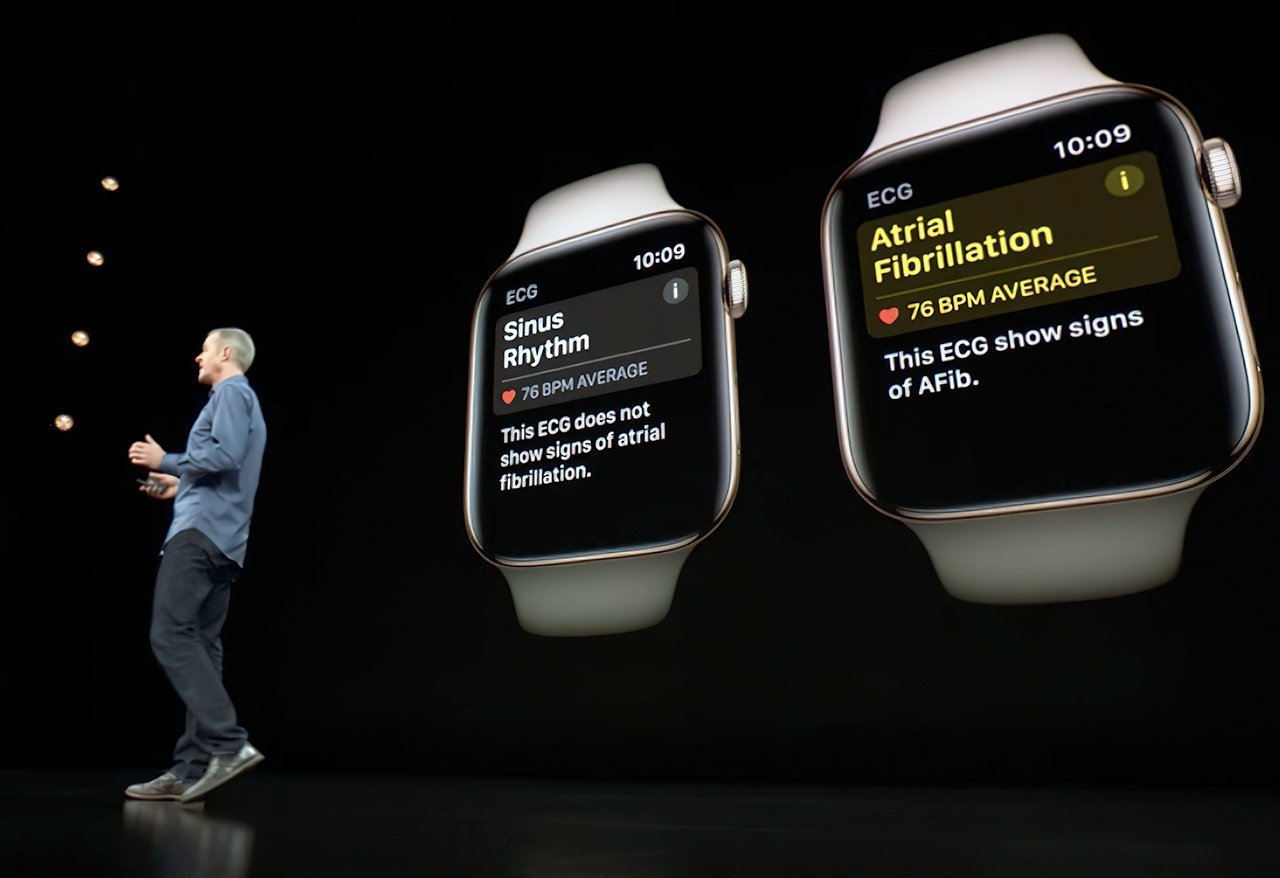 Williams is not new to design, as he played a part in the Apple Watch's design and ultimate release.
Apple Health, Fitness, and Research
Jeff Williams is a vocal advocate of Apple Health initiatives and has taken a lead role in their direction. The Apple Watch is a direct result of wanting further to democratize information to end-users such as health and fitness. A part of this information can and has saved lives.
"Every day I come into Apple, I love the impact we've had on people with our products. But when I got the first couple letters saying, 'this saved my life,' it's just a whole different feeling. That's my octane for the day. And when we've got hundreds of millions of phones in people's pockets and tens of millions of devices on people's wrists, plus trust from customers, well, this is an opportunity we can't squander."
Jeff Williams' Life and Career
Not much is known about Williams's personal life. He is 59 years old and keeps to himself. He has a Bachelor of Science in mechanical engineering from North Carolina State University and a Masters of Business Administration from Duke University. The Apple COO grew up in Raleigh, NC.
He worked for IBM from 1985 to 1998, then moved to Apple to operate as head of Worldwide Procurement. In 2004, he was promoted to Vice President of Operations. Williams played a crucial role in the launch of the iPhone, then worked closely on Apple Watch's development. Jeff Williams has been COO since 2015 and may one day step in as CEO.
Jeff Williams Interviews
In a 2016 interview, Williams appeared as a guest on radio show Conversations on Health Care on Monday to discuss the potential Apple Watch, iPhone and Apple's health platforms have on democratizing healthcare, as well as other topics like human rights issues.
Apple's health initiative
"I think that's one of the things that interests us most in Apple. We're big believers in the democratization potential of this. The injustice of fantastic healthcare available in some parts of the world, and others suffering needlessly."
"The power of taking smartphones into that region and having an impact on people's lives in terms of their IQ and their social skill by intervening early on autism, that's the kind of thing that makes us get up in the morning.
"We think Apple Watch marks the end of single-function wrist devices, in the same way the iPhone marked the end of single-function cell phones. The fact that you interact throughout the day with your Apple Watch for communications and payment and scheduling; we're just at the beginning of this."
"No company wants to talk about child labor. They don't want to be associated with that. We shine a light on it. We go out and search for cases where an underage worker is found in a factory somewhere and then we take drastic actions with the supplier, the upstream labor groups to try to make a change, then we report it every year."
Apple's pandemic recovery
In a May 2020 interview, Williams said he was optimistic about how the company and the larger US economy can recover from the damage caused by the coronavirus outbreak.
"I am optimistic. As you look around, you see the resilience of the people working through this challenging time. And when I take a look inside of Apple, I couldn't be more encouraged.
"You know, during [the] last quarter, we — even though these are challenging times — we launched three new products. And I feel great about the economy in the long haul. And it's just a matter of getting from here to there.
"It's hard to make a prediction on exactly when and how it will roll out. But I feel great about the long haul.
"You know, our supply chains are running largely at capacity and people are continuing to work. I couldn't be prouder of the Apple team and how resourceful they've been. You'll see us opening retail stores in the coming weeks and like I said, we're bullish in the long haul.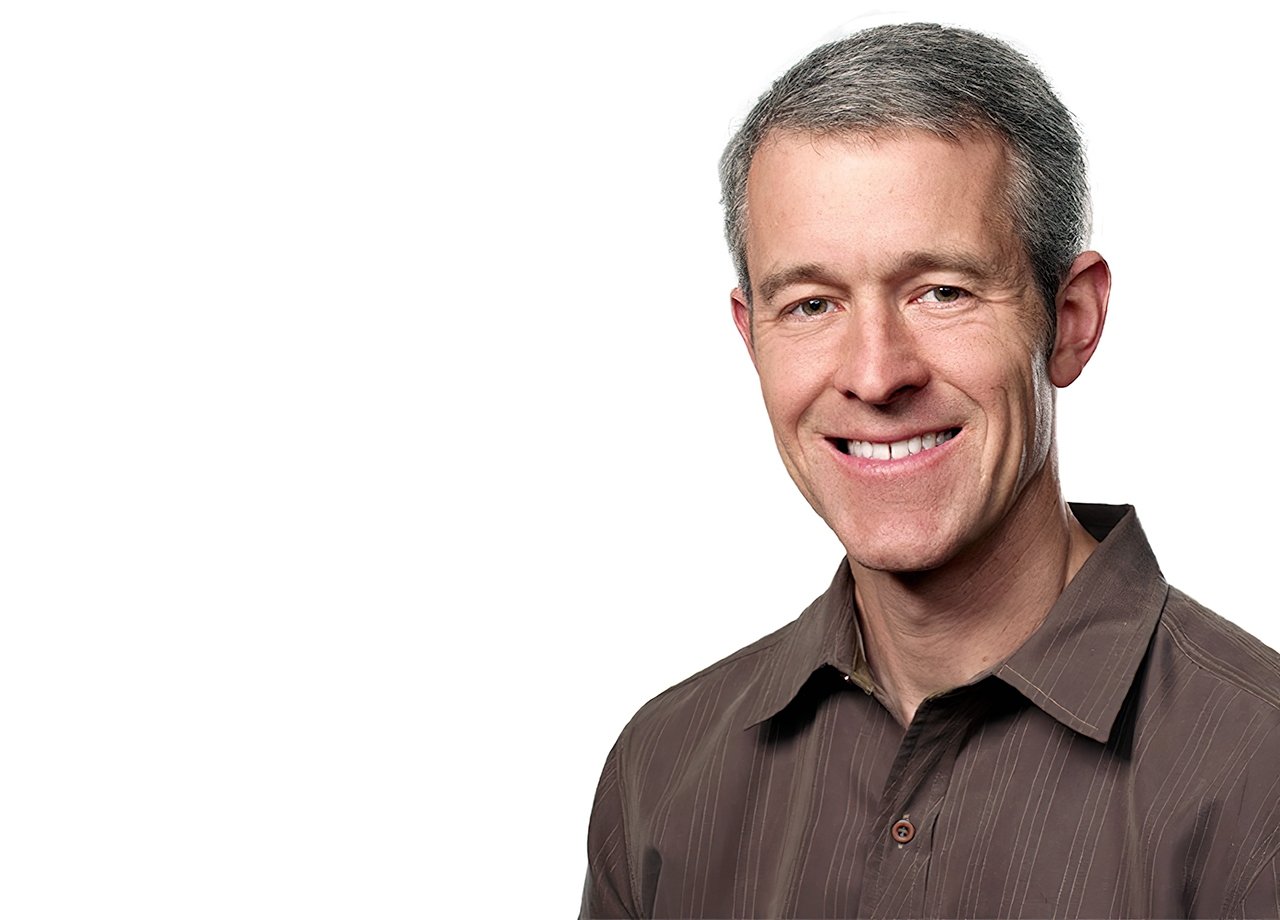 "We just put our head down and don't pay a lot of attention to the latest sort of speculation about our products. We put our head down and get our work done. I couldn't be prouder of the team finding new ways to get their job done. We're not typically a work-at-home kind of culture at Apple, it's not part of our playbook. And people have been really resourceful and we're moving the ball forward. We are getting stuff done.
"Our products are global products and so... they aren't built in one location. There's a real misconception about that. And our products are built around the world, with a ton of that right here in the United States.
"I see we'll have a global supply chain for quite some time and that's going to allow us to make the very best products for our customers."
Tech industry antitrust concerns
"Across tech, there are many, many different companies. And from an Apple standpoint, we're focused on making great products and services, and we believe the best way to do that is to integrate hardware and software and put the pieces all together. And we're focused on Apple."
Apple Car and other future products
"Well, the car is the ultimate mobile device, isn't it?
"Um, look, we explore all kinds of categories. And we'll certainly continue to look at those and figure out which ones are ones where we think we can make a huge difference.
"We don't spend time worrying about the revenue growth. We don't pursue things to say, 'Oh, we got over another X percent for the analysts.'
"I mean, we do have a responsibility to the share holders, and we're very cognizant of that. But we just focus on making products that we're excited about and let the chips fall where they may.
"And we're exploring a lot of interesting areas, but I don't really have any comments on that today.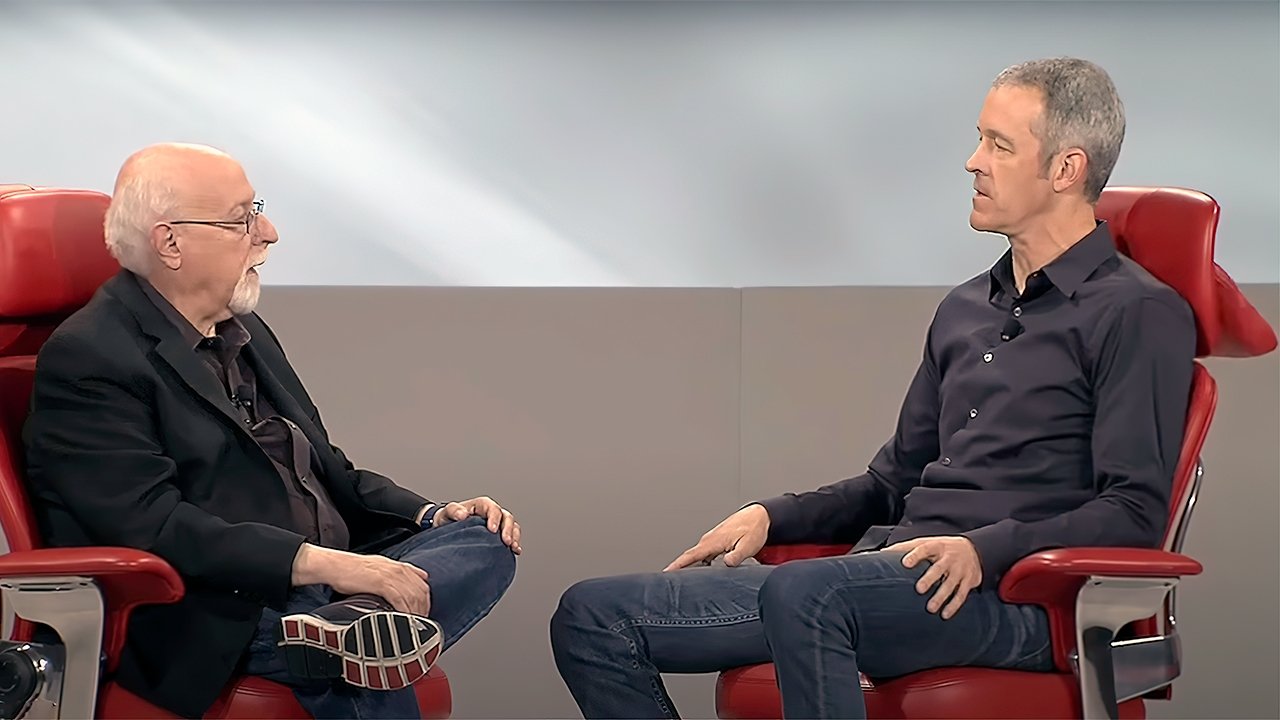 "Customers love the Apple Watch. More so than I'd thought. And I say that because […] I thought it was going to take a little bit of time because millennials don't use watches. They don't wear watches.
"And we entered with a space that: the products hadn't been great. And people were saying, 'What can I really do on this thing that I can't do on the phone.' And the reality is the experience is much more subtle, and customers are getting it.
"People love the Watch, they love the utility of it. The common refrain is that the Watch is actually liberating. I get emails from the mother who says, 'Admittedly, I bought the Watch because it would be a fashion thing, and I teach my kid every night, I do homework with my kid. And the other day, he said, 'Mom, thanks for paying attention to me, and not having your phone on the table.'' It allowed her to be more present.
"I mentioned a dentist that sent an email, who said, 'You know, I'm actually better now because when I'm with a patient and the phone buzzes in my pocket, I don't have anxiety, and my thoughts don't go there because I can quickly dismiss things.'"
"It's interesting. When we introduced the iPhone, the iPhone that Steve [Jobs] held up onstage was actually a plastic-covered iPhone. In fact, the way we made it was similar to how we do our iPods. It was hard-coated plastic.
"And the next day, he called, and everybody was excited about the announcement. He said, 'Hey, one problem. I've been carrying it around in my pocket, and there's a big scratch on it.'
"It's got this big, beautiful screen, and he says, 'I really think we should be using glass.'
"I said, 'Steve, I've been looking at glass, and I think within a few years, the technology will make it possible.'
"And he said, 'No, no, you don't understand. It ships in June. It needs to be glass.'
"And I said, 'Yeah, but we've tried. We've looked at glass all over the world, and when you drop it, it breaks.'
"And he said, 'I don't know how you're gonna do it, but when it ships in June, it needs to be glass.'
"And it's really funny, because a couple days later, Wendell, the CEO of Corning, called, and he said, 'Hey, your boss called me, and he said 'My glass sucks.''
"And anyway, what was really interesting is he had an idea at Corning. [They] had developed this glass a decade or so earlier that they had sitting on the shelf and really didn't have an application for it.
"We tried that, and at first, it didn't work. And we kept working on it together with Corning, and finally the logjam broke. And when we shipped the iPhone, it was with Corning glass, and it fundamentally changed the form of the iPhone, how it was received, and how the whole industry operates."
Apple Watch 'Time to Walk' feature
In a January 2021 interview, Jeff Williams commented on the "Time to Walk" feature for the Apple Watch.
"If you ask somebody to tell you a life story, they will almost always involve challenges and, because we all face those, it's wonderful to hear about other people's challenges and how they've dealt with them. It's such a part of the human connection.
"I think this is useful anytime, but one of the things with shelter-in-place is it can drive isolation.
"I think people yearn for social connection and Time to Walk encourages people to get out and walk and offers this sense of connection to interesting people. I've found that within a couple of minutes of an episode, I feel like I'm out walking with someone."