Sharp meets Apple's standards for iPad Retina display, LG lags behind - report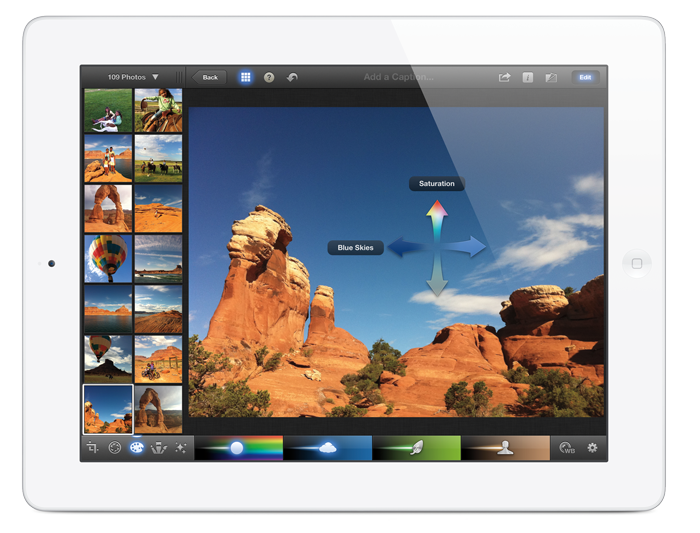 Sharp finally received verification to begin supplying Retina displays for Apple's new iPad in February, but LG Display has yet to meet Apple's standards.
Sharp's recent iPad Retina display approval means the company only managed to ship 2.71 million total units to Apple, according to DigiTimes. As a result, Apple has remained largely dependent on one of its fiercest rivals, Samsung, to produce the high-resolution screens for its third-generation iPad.
While Sharp recently entered the supply chain for displays for the new iPad, another major LCD manufacturer, LG, is not yet providing components to Apple. It was said that a "quality issue" has kept LG from building screens for the new iPad.
That contradicts a report from last week, in which Reuters claimed that LG was, in fact, supplying Retina displays for the new iPad. That report made no mention of Sharp, which was previously said to be pushing its IGZO display technology for the third-generation iPad, but Apple ultimately passed.
Aside from Samsung's involvement, there has been considerable confusion as to who is building Retina displays for the new iPad. One report even claimed that Samsung was the sole supplier of high-resolution iPad screens to Apple.
Samsung's role in the new iPad's Retina display was confirmed last week in a teardown of the device. While Apple often uses multiple suppliers for key components, that one particular model that was disassembled was confirmed to have an LCD panel manufactured by Samsung.
According to NPD DisplaySearch, the new iPad's screen has been difficult for display makers to manufacture, as it relies on the "a-Si TFT" production process that reportedly tests the upper limits of display technology. The 264 pixels-per-inch packed into the iPad's 9.7-inch screen is believed to be the highest possible pixel density for an a-Si TFT screen.
The new iPad is also said to feature twice the number of LEDs for backlighting, now utilizing at least 72 LEDs. The additional horsepower required to drive the new high-resolution display has also led to more power consumption, necessitating the larger battery found in the iPad, while it has also led to a device that runs slightly warmer than its predecessor.