Scalpers swarm Apple's relatively quiet iPad mini retail launch in China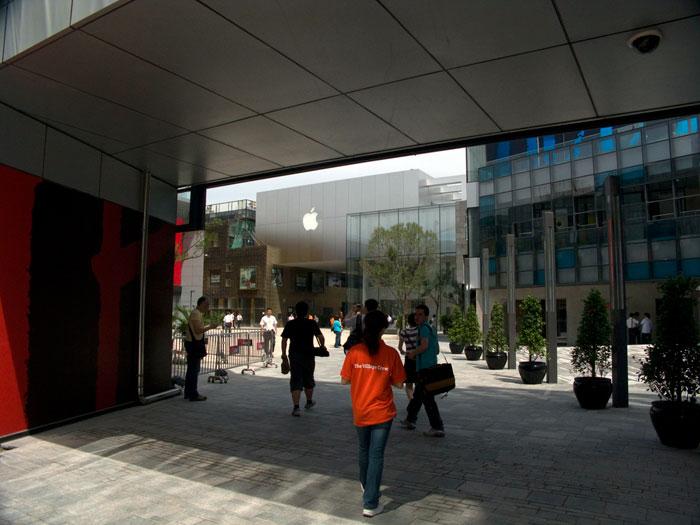 AppleInsider may earn an affiliate commission on purchases made through links on our site.
Apple's reservation-only system in China, put in place after a near-riot occurred for the iPhone 4S launch, led to few crowds for the debut of the iPad mini.
Many of those who turned out for the iPad mini launch in China on Friday were scalpers looking to resell and profit from the device, according to The Wall Street Journal. But Apple's recently instituted rules have made it tougher for scalpers to get in the way of legitimate customers.
Chinese customers must participate in an online lottery one day in advance to purchase an iPad mini at one of the company's seven retail stores in China. Those who are selected are limited to two iPad minis and must bring photo identification.
The system was instituted after the iPhone 4S launch in January of this year was disrupted by an unruly crowd in Beijing. The crowd prevented Apple from opening its store in Sanlitun, and the company decided to postpone the launch of the iPhone 4S in Beijing and Shanghai.
And in May of 2011, the launch of the iPad 2 and white iPhone 4 caused a scuffle in Beijing in which disgruntled customers shook a glass door at the Sanlitun Apple Store and shattered it.
Those incidents prompted Apple to implement its anti-scalping measures this July for the launch of the third-generation iPad in China. Local media alleged that scuffles at Apple's stores were between rival groups of scalpers.
For Friday's iPad mini launch, a Wall Street Journal reporter was harassed by a group of scalpers for filming them outside the Apple Store in Sanlitun. The scalpers told the reporter they felt it was an invasion of their privacy.
"After the reporter pointed out that they were conducting business in a public place, they proceeded to kick, swat and push him as Apple and mall security stood by," Friday's report said.
Aside from scalpers at the Sanlitun Apple Store, there were no crowds for Friday's iPad mini launch. The scalpers stood near the store's entrance to collect iPad minis from Chinese customers in exchange for cash.