Berkshire Hathaway's Apple stake now worth over $50 billion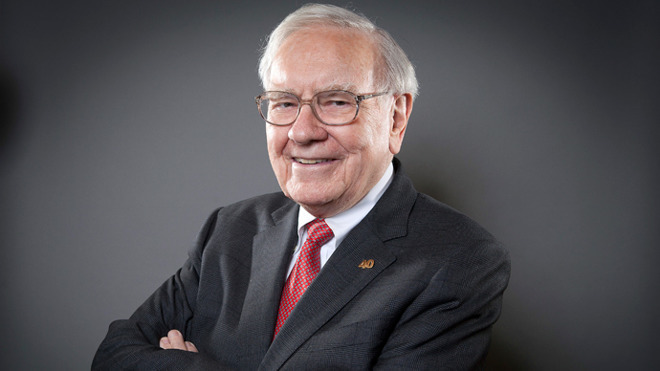 Apple remains the most valuable company in the portfolio of Warren Buffett's company, which has been gradually increasing its Apple stake since 2016.
Berkshire Hathaway, the firm controlled by mega-investor Warren Buffett, owned approximately 246.5 million shares of Apple as of the end of June, a slight increase from three months prior, according to a 10-Q filing with the Securities and Exchange Commission, and cited by Business Insider..
The shares valued the company's Apple stake at just under $50 billion as of June 30, but Apple's stock is trading at $209.25 a share as of Tuesday morning. That means Berkshire's stake, if they still own the same number of shares today, is now worth over $51.5 billion.
"I would love to own 100 percent"
"We're not buying a stock when we buy Apple, in our minds," Buffett said. "We're buying 5 percent of a business. We buy 100 percent of some businesses, and when they're publicly held we buy 5 percent, but we bring the same thinking to it. We like very much the economics of their activities. And we like very much their management, and the way they think, and the way they act."
Buffett's stake is now up to about 5.1 percent of Apple's shares, according to the SEC filing.
AppleInsider has affiliate partnerships and may earn commission on products purchased through affiliate links. These partnerships do not influence our editorial content.