Apple getting more aggressive with Apple Music deal-making after Jimmy Iovine's 'retirement'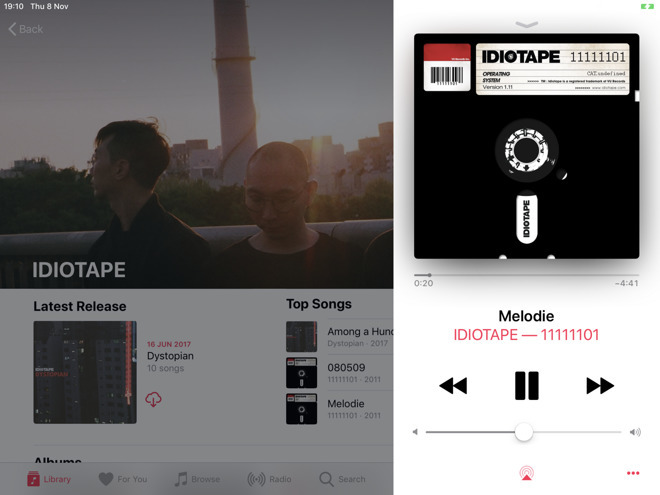 AppleInsider is supported by its audience and may earn commission as an Amazon Associate and affiliate partner on qualifying purchases. These affiliate partnerships do not influence our editorial content.
Apple's potential deal with iHeartMedia is part of more aggressive moves by the company to grow Apple Music, with the change in leadership for the streaming music service seen by music executives to have prompted the iPhone producer to increase its efforts to work with record labels.
Apple is reported to be considering investment in the struggling iHeartMedia, which is seeking a way to manage over $20 billion in debt. The potential investment may not necessarily be a standard acquisition of shares, and instead could lead to the major U.S. radio broadcaster promoting Apple Music, or even Apple's Beats 1 digital station being brought to traditional radio.
The talks with iHeartMedia is part of Apple's recent attempts to find new ways to broaden its audience, reports the Financial Times, in a shift in the way the company operates the division over the last year. The shift has been noticed by music executives dealing with the company, with Apple making strides in altering how it works with third parties.
"Apple stumbled out of the gate with an inferior product three years ago," one unnamed senior executive of a "big three" record label advises on Apple Music's relatively late arrival to the music streaming marketplace. "Apple Music did not become this spectacular product like iTunes was."
The executive conceded that there had been changes in the way Apple worked in the last year, becoming "more aggressive" with its dealings. "They're getting more serious," the executive admits, continuing "they're coming to us with new ideas all the time, that they wouldn't have done two years ago."
Though only months ago, the change from Beats co-founder Jimmy Iovine being in control of Apple Music to a consulting role in August, as well as the installment of Oliver Schusser as the Apple Music lead and hiring of Brian Bumbery as head of Apple Music publicity, is already being observed by the rest of the industry.
"There's definitely a changing of the guard," advised a music label executive, noting the shift from the former high-cost strategy of gaining exclusive releases from major artists favored by Iovine in favor of other ideas.
Apple's motives to change its Apple Music strategies is in part to help it compete against Spotify, its main competitor in the music streaming market. While Apple Music has managed to seize a sizable portion of the market, with it estimated to have overtaken its rival in terms of paid customers in North America, Spotify still has the considerably larger audience of 191 million users in total and 87 million paid subscribers as of the start of November.
Potential deals such as the one with iHeartMedia may help Apple Music grow further, with people familiar with the negotiations suggesting both investment and promotional partnership options are under consideration.
It is also suggested Apple may want to acquire iHeartRadio's streaming platform, which currently has 120 million registered users. Citing "terrestrial radio is not the force it once was," one music executive suggests the radio listeners will "inevitably migrate to online services," and Apple could certainly herd them in its direction.