Apple approves blocked Hey updates as its works on 'a path forward'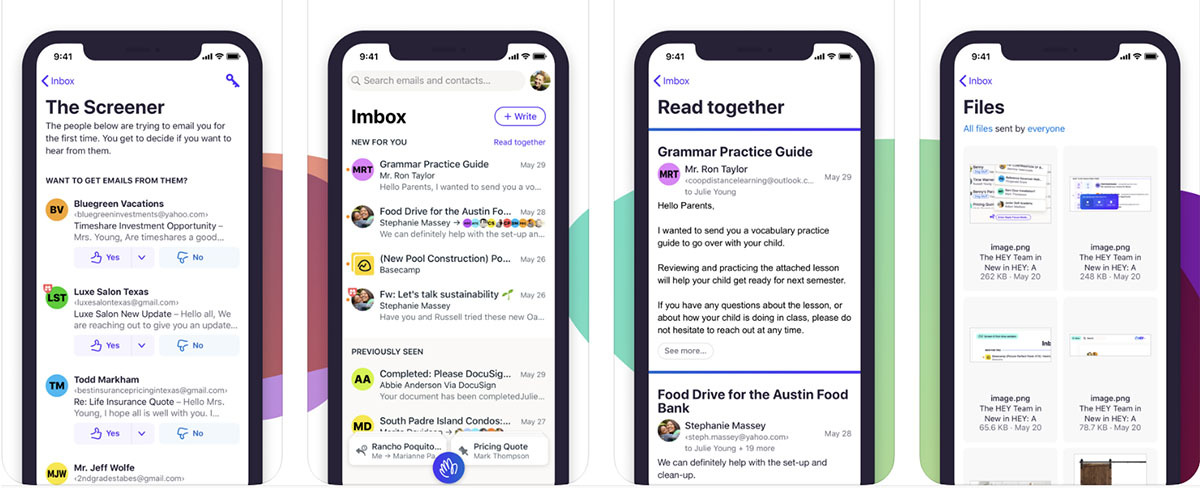 Email app Hey may have resolved its dispute with Apple by offering a new "free" tier for its iOS client and accelerating development of its work-based offerings.
The dustup between Apple and Hey — created by the developers of Basecamp — started earlier in June, when Apple blocked bug-patching updates to the platform and threatened to remove it. The cause, Hey's lack of in-app subscription purchase options, sparked a broader debate about antitrust and the App Store.
In a blog post on Monday, Hey now says it seems to have a path forward with Apple. Hey's Jason Fried said that Apple, in a "change of heart," approved the bug-fixing updates it had previously blocked on Friday.
Hey pushed those approved updates to customers on Monday morning. He also added that the company is getting to work on a new version that could also meet Apple's app review guidelines.
The email app will now offer a free and temporary randomized email address that works for 14 days — equating it to a "burner" email or a temporary travel SIM card. Additionally, the company accelerated its work on enterprise multi-user Hey for businesses, which it says will be offered in the same iOS app. Those new features will be introduced in version 1.0.3 of Hey, which the company submitted for review on Monday.
An email to Hey sent by the App Review Board added that they had seen Basecamp CTO and Hey developer David Heinemeier Hansson's tweets on Tuesday and were looking forward to working with the email app developers "on a way forward."
Fried went on to say that the new free email tier were inspired by comments that Phil Schiller, Apple's Senior Vice President of Worldwide Marketing, made to TechCrunch
"One way that HEY could have gone...is to offer a free or paid version of the app with basic email reading features on the App Store, then separately offered an upgraded email service that worked with the Hey app on iOS on its own website," Schiller told the publication.
Although the lack of in-app purchase options has largely been seen as a way for Hey to avoid Apple's 15% to 30% App Store cut, Fried had previously said in a blog post that the dispute wasn't about the money.
Schiller, during his interview with TechCrunch, maintained that no policy changes were on the table following the drama.
All of this comes in the midst of Apple facing increased antitrust scrutiny. On Friday, the chairman of the U.S. House Subcommittee on Antitrust called Apple's App Store fees "highway robbery." Apple is also facing a Justice Department probe over its App Store policies.