Apple uses WWDC to launch assaults on Google strongholds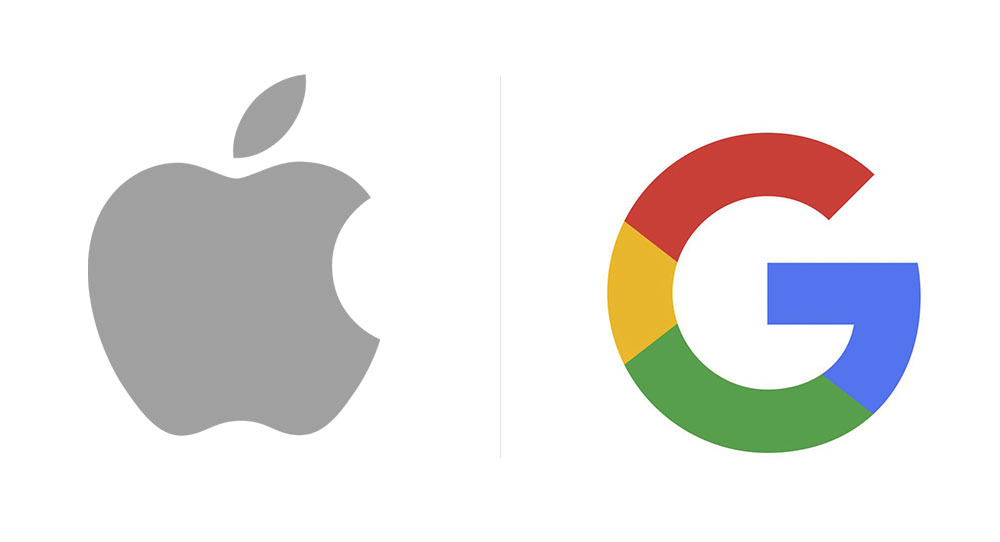 Apple's upcoming stable of software updates will introduce a fiery onslaught of new features designed to lure consumers away from some of Google's legacy businesses and services.
What Apple didn't announce, and what hasn't been talked about much, is the fact that many of the features of those platforms are obvious volleys at Google strongholds like Google Translate, Google Chrome and even Google Search.
Apple versus Google
Apple and Google got their start as companies with markets largely separate from each other. Apple has long been a hardware-first company, while Google was initially only a search engine. As the years have gone by, the lines have become much more blurred.
Google's Android smartphone OS launched in 2008 and the company's first-party Nexus smartphones followed in 2010. Apple has been slowly shifting to a Services business, seemingly encroaching on Google's core services year by year.
The rivalry between Apple and Google hasn't been as legendary as the one between Apple and Microsoft, of course. But the last decade has seen a rise in the two companies releasing rival services and products. For hardware, Google has released first-party devices like the Google Pixel and Google Chromebooks. Apple's software entrants over the past decade include iCloud and Apple Maps, although the latter service has had its issues over the years.
In these cases, the services and products have still been distinct. Apple's services are deeply integrated into its ecosystem and, generally, more private. Google's hardware tends to be lower-cost than Apple's premium price tags.
However, the background rivalry between Apple and Google appears to have reached a new level with Apple's recent WWDC 2020 announcements.
New attacks on Google in Apple's 2020 software
Although Apple and Google may not directly compete on every level, Apple's WWDC 2020 conference made it clear that the Cupertino tech giant is coming after some of Google's core services.
Here are a few prominent examples.
Apple Maps versus Google Maps
There was certainly a time when Apple Maps lagged far behind Google's navigation offering. Those days are over, and Apple is continuing to go after the mapping heavyweight.
The addition of cycling directions has eliminated a long-standing absence for urban commuters and Apple's electric vehicle routing goes a step beyond Google's simple EV charging locator. New features warning drivers of red light cameras or speed traps align Apple Maps's functionality with Google platforms like Waze.
Although Guides isn't a direct analog for Google Maps' personalized recommendations, it competes in Apple fashion: offering curated recommendations from people, rather than algorithms.
Apple's translation platforms versus Google Translate
For the longest time, when you needed a quick and simple translation, you typed "Google Translate" into your browser URL bar. In Apple's new slate of software updates, that could change.
Apple's built-in Translate app in iOS 14 seems tailor-made to be a Google Translate-killer on iPhones and iPads. The feature is also offered in Siri, offering functionality that Google Translate doesn't.
On macOS Big Sur, Apple's Safari browser is also getting native translation — meaning that Mac Safari users won't even need to navigate to a separate web page to read content in other languages.
Safari Web Extensions versus Google Chrome extensions
Google Chrome is currently the world's most popular browser. And even though Safari is thoroughly baked into Apple's operating systems, there are still plenty of users who forego it for Chrome.
Although there are likely a myriad of reasons for it, Chrome has always had something that Safari hasn't. Namely, support for powerful and diverse web extensions.
In macOS Big Sur, Apple is rolling out its own Safari Web Extensions initiative that will see similar capabilities coming to the browser. It's a small change, but one that allows Safari to better compete with Chrome.
Widgets on iOS versus Android customization
Apple is not going to make iOS more like Android. But the company probably doesn't have anything against borrowing ideas that users want from its rival operating systems. Take Widgets, which were announced as a prominent feature for iOS 14.
Widgets may look and feel more like Windows Live Tiles than the Android home screen, but they take iOS customization a step in Android's direction. The ability to have weather and other useful apps on the Home screen is distinctly Android-like. The same goes for the new call and Siri user interfaces.
Apple isn't going to make iOS an Android clone. Deeper Home screen functionality and less obtrusive call interfaces has long been on the user iOS wish list. Apple is just taking those wishes into account.
Direct search on iOS and iPadOS versus Google Search
Apple isn't making a search engine, although some analysts believe Apple should buy privacy-focused engine DuckDuckGo. On the other hand, the new Search feature in iOS 14 and iPadOS 14 is an interesting step in that direction.
It isn't necessarily a search engine, but it does mimic some of the functionality of one. In addition to launching apps or finding on-device content, the new Search in iOS and iPadOS can find web answers and take users directly to websites.
That's notable because it can allow users to side-step Google entirely — at least in some cases. If there's any feature, however small, that suggests Apple is encroaching on Google's core businesses, it's this one.
What this escalation means for Apple and Google
Apple and Google are not mortal enemies. Their relationship is much more complicated than that. The two companies have shown a willingness to work together on certain projects, including, most notably, the Apple-Google contact tracing API. Although there were extraordinary circumstances driving that partnership, it did represent a
Google and Alphabet CEO Sundar Pichai has since said that he's "committed" to finding other opportunities to collaborate with the Cupertino tech giant. At the time, he also noted that he regularly talks with Apple CEO Tim Cook and that the two tech giants do periodically collaborate on projects.
The two companies are still competitors, however. And they also disagree on some fundamental core values, such as data privacy.
More than that, it's likely that these new features are not necessarily direct assaults on Google. Instead, they're a natural side effect of Apple shifting away from being a hardware company and toward a services giant.
Apple's Services business is expected to overtake the iPhone as the company's primary revenue driver. With growth like that, Apple is undoubtedly going to step on toes in the software services sector.
The company has long tried to consolidate and streamline its hardware supply chain. The switch to Apple Silicon is just evidence of that. Apple is undoubtedly doing something similar for services.
By offering better first-party apps and software, Apple can keep its users on its business — and reap some of the monetary rewards as a result. In exchange, Apple gives users services that are privacy-respective and much more deeply integrated with its hardware.
In other words, Apple's intention isn't just to go after Google. But when it creates software and app offerings that "just work" better, its competitors and contemporaries are going to feel it.