'iPhone 12' event Sept. 8 with 'Apple Glass' & Apple Silicon Mac reveal on Oct. 27, says leaker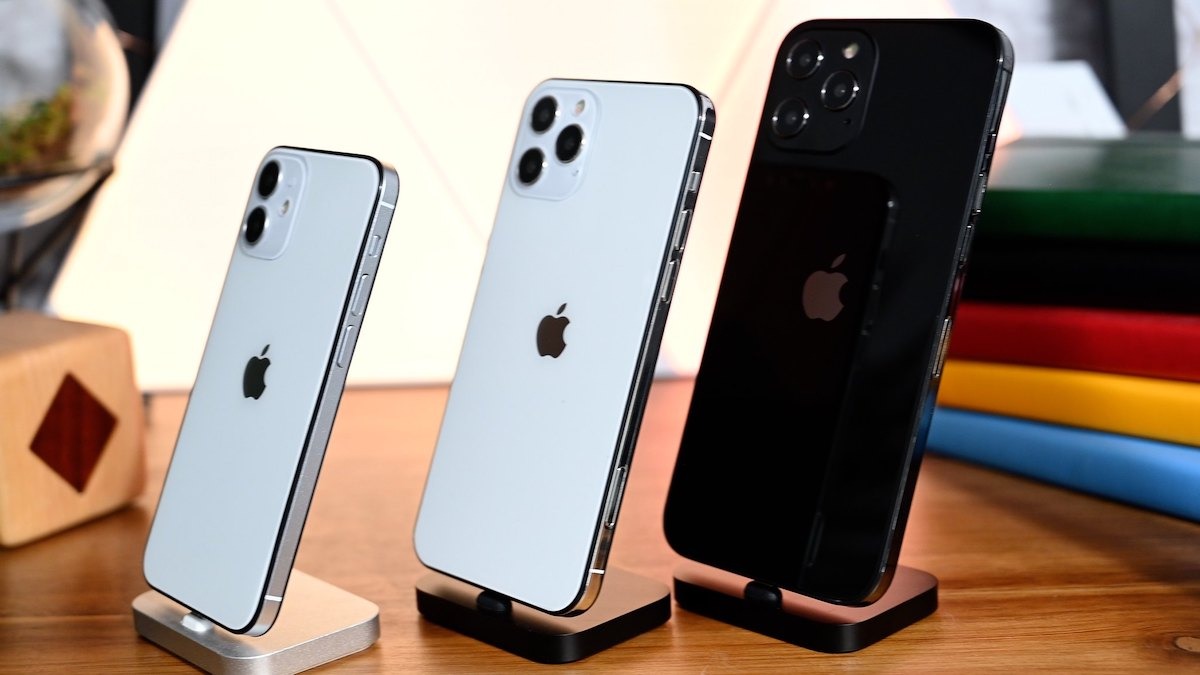 Apple's fall "iPhone 12" keynote will happen on Sept. 8 and a subsequent iPad Pro and Apple Silicon Mac event will take place Oct. 27, a known leaker claims.
According to an Apple leaker, the Cupertino tech giant will announce new the ""iPhone 12" lineup, as well as new Apple Watch and iPad models, at an online-only event on Tuesday, Sept. 8.
The leaker, who goes by the name "ihacktu," also alleges that Apple will unveil some version of AirPower at the keynote event. Although the first version of AirPower was scrapped, there have been rumors that the company is developing an improved variant for release.
As Apple has done in past years, iHacktu also says that the company will hold an iPad Pro-specific event on Tuesday, Oct. 27. That event may or may not be a virtual keynote.
Interestingly, iHacktu notes that Apple may even announce its so-called "Apple Glass" augmented reality device at the event. But they suggest that will only be the case if it's an in-person keynote and not an online-only announcement.
The dates do line-up with Apple's keynote timelines in past years, and iHacktu has a track record of being generally reliable.
What we expect at the Apple keynotes in fall 2020
Apple is expected to release four new models as part of its "iPhone 12" lineup. Specifically, it could include a lower-priced 5.4-inch "iPhone 12," a 6.1-inch "iPhone 12 Plus," a 6.1-inch "iPhone 12 Pro," and a 6.8-inch "iPhone 12 Pro Max." All four models are thought to sport OLED displays and 5G connectivity. The lower-tier models are rumored to have a dual-camera setup and 4GB of RAM, while the Pro models could come equipped with a triple-lens camera, a 120Hz ProMotion display and 6GB of RAM.
A new wearable, the "Apple Watch Series 6," is rumored to feature improved water-resistance, a larger battery to help make way for sleep tracking, and other upgrades. There isn't much information on new entry-level and midrange iPad models, though past reports have suggested that Apple will debut a 10.8-inch iPad Air and a new iPad mini variants.
The Cupertino tech giant may also have solved the overheating issues that ultimately killed off the first — unreleased — version of AirPower. According to leaker Jon Prosser, a new "C68" prototype of AirPower equipped with an Apple A11 chip is being tested. We haven't heard much about the possibility of a debut in 2020, though it's possible.
Although Apple already released iPad Pro models in 2020, some rumors claim that another generation with 5G support and mini-LED displays could be announced in the latter half of the year or early 2021. Alongside the iPad Pro, we expect Apple to release the very first batch of Apple Silicon Macs, which could include a 13.3-inch MacBook Pro and a refresh of the now-discontinued 12-inch MacBook.
"Apple Glass" has also previously been rumored for a 2020 release. Prosser has said that the product will cost $499 and could be compatible with prescriptions. Rather than a full-fledged AR replacement for an iPhone, the first-generation glasses would be designed to be an accessory to a smartphone.