New 27-inch iMac, Phil Schiller's new role & more, on the AppleInsider podcast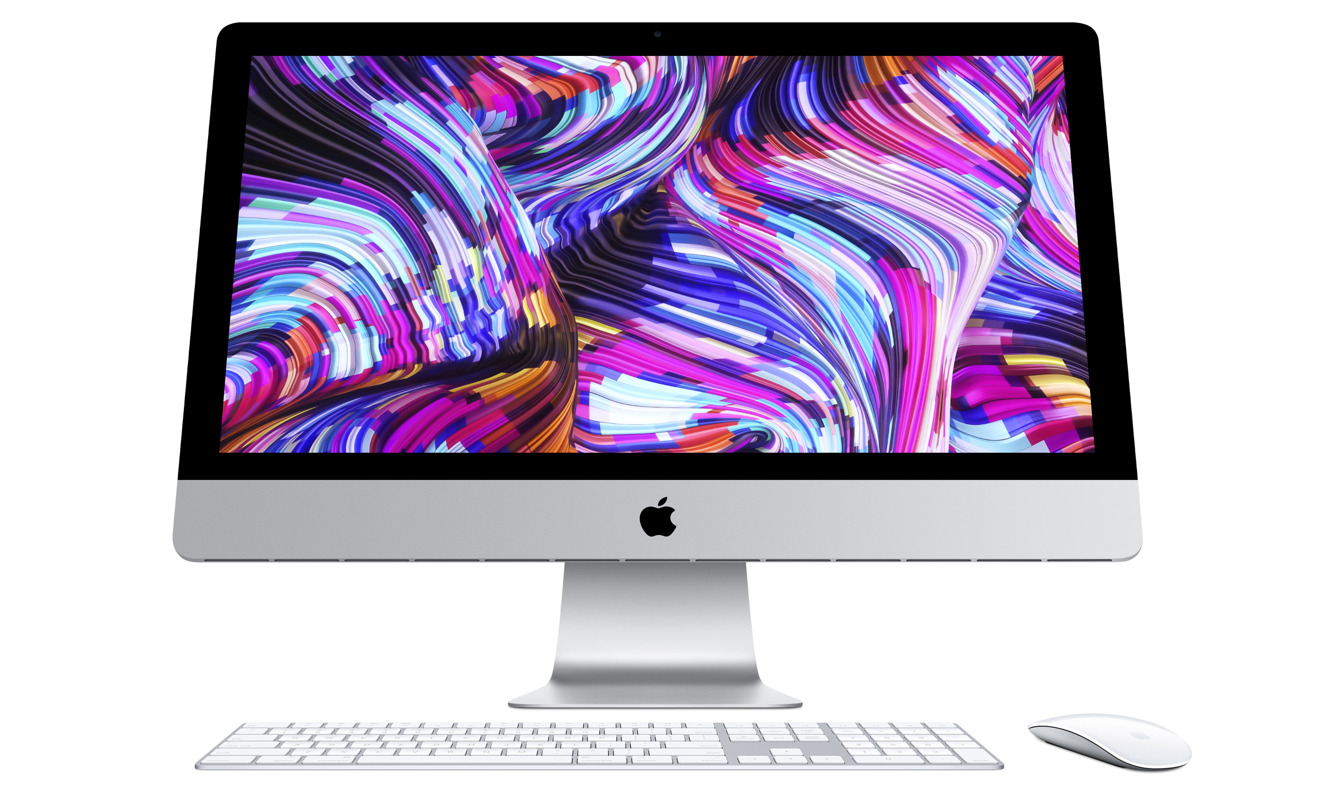 Apple refreshed the iMac lineup, Phil Schiller is now an Apple Fellow while Greg Joswiak is promoted to marketing SVP, Microsoft is in talks to acquire TikTok, all this week, on the AppleInsider Podcast.
The new 27-inch iMac was updated this week with Intel's 10th generation processors, all SSD storage options up to 8TB, up to 128GB RAM, True-Tone display and even a $500 upgrade for Nano Textured glass. Be sure to check out our comparison article between the iMac Pro base model and a matching $4999 upgraded 27-inch iMac.
Apple announced that Phil Schiller has moved into the role of Apple Fellow, while Greg Joswiak has been promoted to Senior Vice President of Marketing. Schiller will retain oversight of the App Store and Apple events in his new role.
A leaked image may reveal the OLED displays of the upcoming "iPhone 12" and Apple announced its requirements for third-party apps to be considered for the iOS 14 default email and web browsing applications.
President Trump announced that TikTok has a September 15 deadline to find a company wiling to buy its US operations. Threatened with a ban unless a deal can be found, Microsoft announced they are in talks to buy the social media platform for $30 billion.
Apple also released its first "vertical" oriented short film directed by Academy Award-winning director, Damien Chazelle. You can watch the film on YouTube and a brief behind-the-scenes feature showing some of the techniques used while filming solely on iPhone 11 Pro.
Don't forget to subscribe and listen to our HomeKit Insider podcast covering the latest news, products, apps and everything else HomeKit related! Subscribe in Apple podcasts, Pocket Casts, or just search for HomeKit Insider wherever you get your podcasts.
Sponsored by:
Links from the show