Apple updates Clips with HDR recording for iPhone 12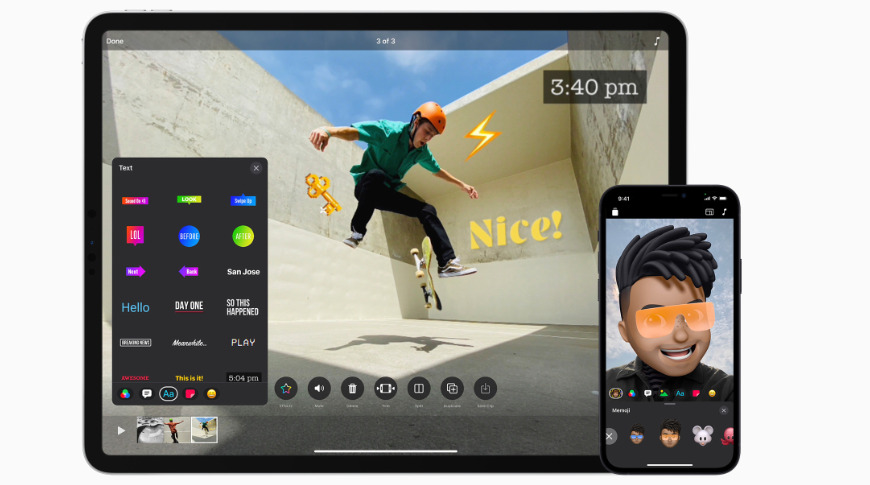 A revamped Clips 3.0 brings landscape recording and new effects to the social media video app, plus the ability to record in HDR with the new iPhone 12 range.
Three years after it introduced Clips as an iMovie-like app specifically for making very short videos for sharing on social media, Apple has given the app what it calls its "biggest update ever."
"Since its introduction, Clips has become one of the most popular iOS video creation apps, and millions of projects are made every day with it," said Apple vice president of Apps Product Marketing, Susan Prescott, in a statement. "Today's update, with a streamlined interface, support for vertical and horizontal video, HDR video capture using the new iPhone 12 or iPhone 12 Pro, and fun new effects, will help users create Clips videos with more personality and polish than ever before."
As well as introducing landscape-orientation recording to the existing portrait-only app, Apple has given Clips 3.0 the ability to work in multiple aspect ratios. It's specifically to help Clips users prepare videos for Instagram Stories, Snapchat, and YouTube.
The HDR recording, available on the iPhone 12 Pro and all iPhone 12 models, is claimed to provide more vibrant colors and contrast in videos. The iPhone version also gets a revamped interface to show more of a user's videos yet keep controls within reach.
For the iPad, Clips 3.0 also brings a redesigned interface that includes a larger Effects browser, plus a quick record button. With iPadOS 14, Clips also supports the new Scribble feature with Apple Pencil.
"Users love how easy it is to create fun, expressive videos for sharing with friends, family, and classmates with just a few taps on their iPhone or iPad screens," concluded Prescott.
Clips 3.0 is a free update on the App Store. At time of writing, it was still rolling out worldwide, however.