Apple's M1, new MacBook Air, Mac mini, 13-inch MacBook Pro on the AppleInsider podcast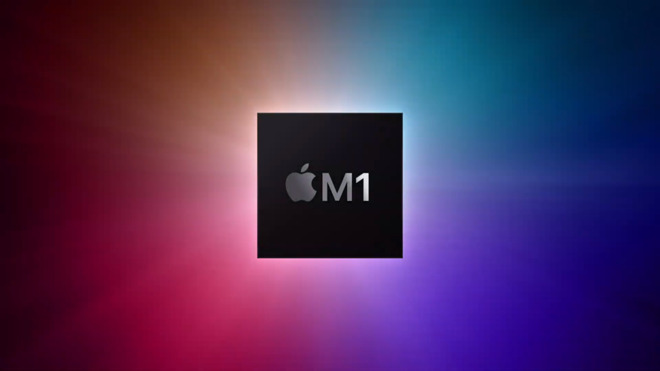 On this special episode of the AppleInsider Podcast, we recap Apple's "One more thing" event including the new M1 Apple Silicon chip, a new 13-inch MacBook Air, Mac mini, and 13-inch MacBook Pro.
Today, Apple announced its first silicon chip for Mac, the M1. With over 16 billion transistors, 4 high-efficiency cores, 4 high-performance cores, 8-core integrated GPU and 16-core Neural Engine, it promises to make new Macs considerably faster.
The first Mac announced to use the M1 chip is a refreshed 13-inch MacBook Air. While the exterior hardware design remains unchanged, the Air no longer has a fan and promises to run completely silent. You can buy the new Macbook Air today starting at $999 and tops out at $2049 with 16GB of RAM and a 2TB SSD.
Next, Apple revealed a new Mac mini sporting the new M1 chip. You can purchase the new Mac mini today starting at $699 which is $100 cheaper than the previous model. While the new Mac mini boasts Thunderbolt 4 and USB 4 capability, there are only two of those ports as oppose to the four available on the Intel Mac mini. Notably, the previous Intel-based Mac mini is still available for sale while there are no Intel-based MacBook Airs for sale as new on the Apple Store.
A third hardware announcement included a refreshed 13-inch MacBook Pro powered by the new M1. This Apple Silicon MacBook Pro only has 2 Thunderbolt 4 ports but you can still purchase new Intel-based 13-inch MacBook Pros with up to 4 ports. The new 13-inch MacBook Pro starts at $1299 and tops out at $2,300 with 16GB RAM and a 2TB SSD.
Note that all these M1 powered Macs can only be upgraded to a maximum of 16GB of RAM and 2TB SSD.
Apple also announced that macOS Big Sur will be publicly available to download this Thursday, November 12.
Let me know what you thought about the event on Twitter! Tweet and follow me at @stephenrobles. Find us in your favorite podcast player by searching for "AppleInsider" and support the show by leaving a 5-Star rating and comment in Apple Podcasts here.
Links from the episode