Deals: M1 MacBook Pro falls to $1,199 ($100 off) at Apple resellers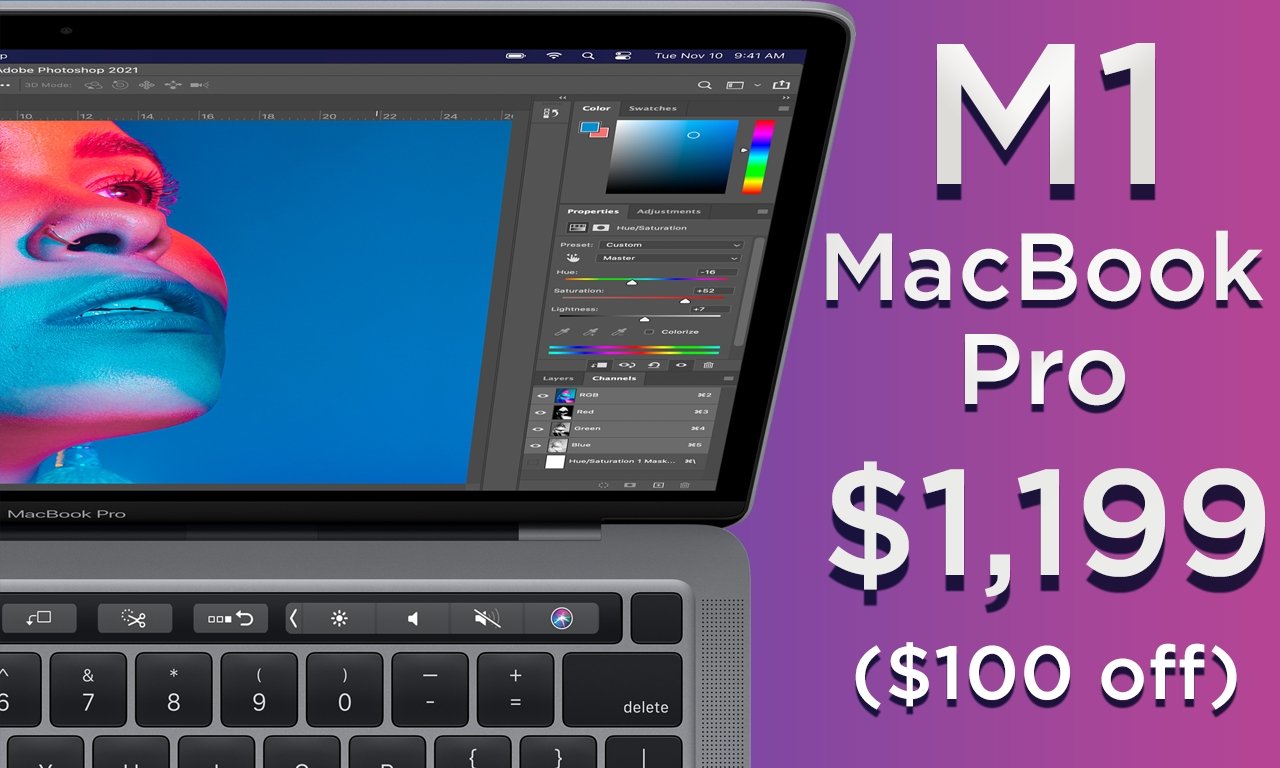 M1 MacBook Pro units are in stock now, with the standard model in Space Gray currently $100 off at popular Apple resellers.
March MacBook Pro markdowns
The $1,199.99 M1 MacBook Pro deal is available at B&H, Amazon and Best Buy on March 8. This $100 discount applies to the Space Gray version with 8GB of memory and a 256GB SSD.
Shoppers interested in Silver can save $110 at Apple Authorized Reseller Adorama with coupon code APINSIDER, bringing the price down to $1,189 when used with this shopping link. The same coupon code also knocks $60 off AppleCare for the 13-inch MacBook Pro at Adorama.
Those looking for extra storage can also pick up the M1, 8GB, 512GB model for $1,399 — also $100 off.
There are plenty of additional MacBook Pro deals available, with every single configuration eligible for exclusive coupon savings in the AppleInsider M1 MacBook Pro Price Guide. With our coupons, shoppers can save up to $200 off, plus deals on AppleCare.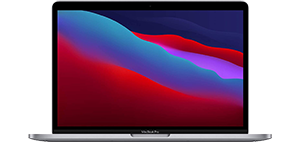 M1 MacBook Pro 13-inch (Apple Silicon)
---
Configurations
Discount
13" MacBook Pro (M1, 8GB, 256GB) Space Gray

$1,299.00

$1,209.00

Coupon

Price with $90 promo code APINSIDER. As always, if you have any issues, you can reach out to us at [email protected] and we'll try and help.

$1,233.00

$1,199.00

$1,199.00

$1,199.99

$1,199.00

$1,294.00
$100.00
13" MacBook Pro (M1, 8GB, 256GB) Silver

$1,299.00

$1,189.00

Coupon

Price with $110 promo code APINSIDER. As always, if you have any issues, you can reach out to us at [email protected] and we'll try and help.

$1,233.00

place order

$1,199.00

$1,199.99

$1,199.00

sold out
$110.00
13" MacBook Pro (M1, 8GB, 512GB) Space Gray

$1,499.00

$1,400.00

Coupon

Price with $99 promo code APINSIDER. As always, if you have any issues, you can reach out to us at [email protected] and we'll try and help.

place order

$1,399.00

$1,399.00

$1,399.99

$1,499.00

sold out
$100.00
13" MacBook Pro (M1, 8GB, 512GB) Silver

$1,499.00

$1,350.00

Coupon

Price with $99 promo code APINSIDER. As always, if you have any issues, you can reach out to us at [email protected] and we'll try and help.

place order

$1,399.00

$1,399.00

$1,399.99

$1,499.00

$1,494.00
$149.00
13" MacBook Pro (M1, 8GB, 1TB) Space Gray

$1,699.00

place order

Coupon

Price with $150 promo code APINSIDER. Plus, save $60 on AppleCare with the same coupon code. As always, if you have any issues, you can reach out to us at [email protected] and we'll try and help.

place order

n/a

$1,699.00

n/a

n/a

n/a
$150.00
13" MacBook Pro (M1, 8GB, 1TB) Silver

$1,699.00

place order

Coupon

Price with $150 promo code APINSIDER. Plus, save $60 on AppleCare with the same coupon code. As always, if you have any issues, you can reach out to us at [email protected] and we'll try and help.

place order

n/a

$1,699.00

n/a

n/a

n/a
$150.00
13" MacBook Pro (M1, 8GB, 2TB) Space Gray

$2,099.00

place order

Coupon

Price with $200 promo code APINSIDER. Plus, save $60 on AppleCare for the 13-inch MacBook Pro with the same coupon code. As always, if you have any issues, you can reach out to us at [email protected] and we'll try and help.

place order

n/a

place order

n/a

n/a

n/a
$200.00
13" MacBook Pro (M1, 8GB, 2TB) Silver

$2,099.00

place order

Coupon

Price with $200 promo code APINSIDER. Plus, save $60 on AppleCare for the 13-inch MacBook Pro with the same coupon code. As always, if you have any issues, you can reach out to us at [email protected] and we'll try and help.

place order

n/a

place order

n/a

n/a

n/a
$200.00
13" MacBook Pro (M1, 16GB, 256GB) Space Gray

$1,499.00

$1,389.00

Coupon

Price with $110 promo code APINSIDER. As always, if you have any issues, you can reach out to us at [email protected] and we'll try and help.

place order

n/a

$1,499.00

n/a

n/a

n/a
$110.00
13" MacBook Pro (M1, 16GB, 256GB) Silver

$1,499.00

place order

Coupon

Price with $120 promo code APINSIDER. As always, if you have any issues, you can reach out to us at [email protected] and we'll try and help.

place order

n/a

$1,499.00

n/a

n/a

n/a
$120.00
13" MacBook Pro (M1, 16GB, 512GB) Space Gray

$1,699.00

$1,589.00

Coupon

Price with $110 promo code APINSIDER. As always, if you have any issues, you can reach out to us at [email protected] and we'll try and help.

$1,599.00

n/a

$1,699.00

n/a

n/a

n/a
$110.00
13" MacBook Pro (M1, 16GB, 512GB) Silver

$1,699.00

$1,589.00

Coupon

Price with $110 promo code APINSIDER. As always, if you have any issues, you can reach out to us at [email protected] and we'll try and help.

$1,612.00

n/a

$1,699.00

n/a

n/a

n/a
$110.00
13" MacBook Pro (M1, 16GB, 1TB) Space Gray

$1,899.00

$1,749.00

Coupon

Price with $150 promo code APINSIDER. Plus, save $60 on AppleCare with the same coupon code. As always, if you have any issues, you can reach out to us at [email protected] and we'll try and help.

place order

n/a

$1,899.00

n/a

n/a

n/a
$150.00
13" MacBook Pro (M1, 16GB, 1TB) Silver

$1,899.00

$1,789.00

Coupon

Price with $110 promo code APINSIDER. As always, if you have any issues, you can reach out to us at [email protected] and we'll try and help.

place order

n/a

$1,899.00

n/a

n/a

n/a
$110.00
13" MacBook Pro (M1, 16GB, 2TB) Space Gray

$2,299.00

place order

Coupon

Price with $150 promo code APINSIDER. Plus, save $60 on AppleCare with the same coupon code. As always, if you have any issues, you can reach out to us at [email protected] and we'll try and help.

place order

n/a

$2,299.00

n/a

n/a

n/a
$150.00
13" MacBook Pro (M1, 16GB, 2TB) Silver

$2,299.00

place order

Coupon

Price with $200 promo code APINSIDER. Plus, save $60 on AppleCare for the 13-inch MacBook Pro with the same coupon code. As always, if you have any issues, you can reach out to us at [email protected] and we'll try and help.

place order

n/a

$2,299.00

n/a

n/a

n/a
$200.00
Additional deals on Apple hardware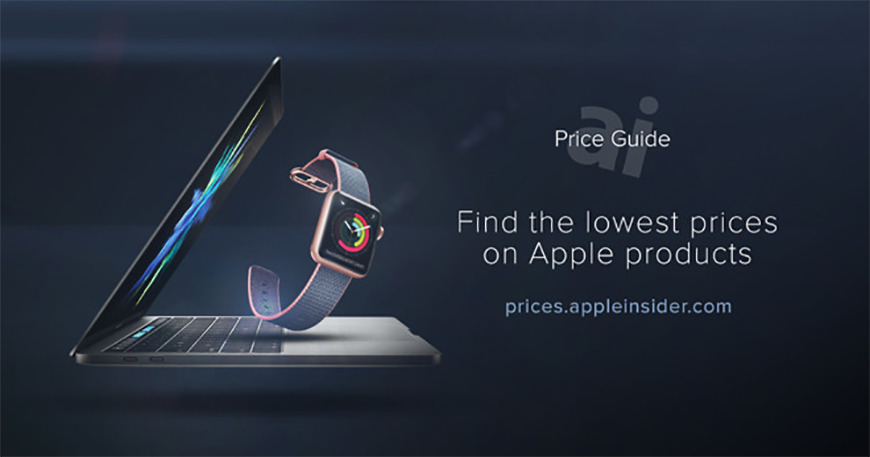 AppleInsider and Apple Authorized Resellers are also running additional exclusive promotions on other Apple hardware that will not only deliver the lowest prices on many of the items, but also throw in bonus savings on AppleCare, peripherals and more. Here's a sampling of the offers: