Apple's Spatial Audio and Dolby Atmos explained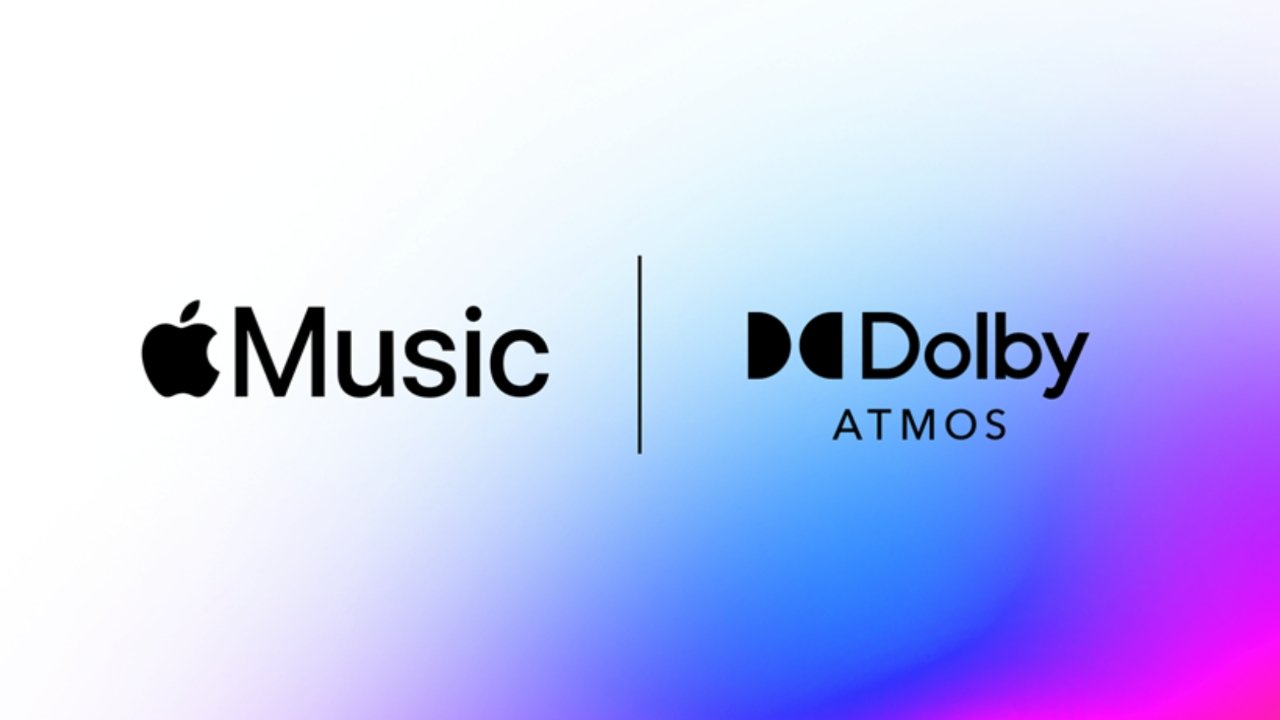 Apple's implementation of Dolby Atmos and Spatial Audio in Apple Music places audio around the listener in a 3D space with some key differences. Here's what you need to know about both technologies.
Apple announced that Dolby Atmos for music would be arriving on Apple Music starting in June. Users will be able to hear Dolby Atmos tracks natively on Apple devices or with AirPods and other supported headphones.
Spatial Audio is a layer on top of Dolby Atmos that enables an even more immersive listening experience. Not only do you get a multitude of audio channels via Dolby Atmos, but you also get to move around inside this audio space.
There are subtle differences between the two technologies, and Apple does little to actually describe them. Anyone will be able to listen to Dolby Atmos tracks on Apple Music, except Android users at launch, but Spatial Audio will be limited to specific devices.
Here's everything you need to know.
What is Dolby Atmos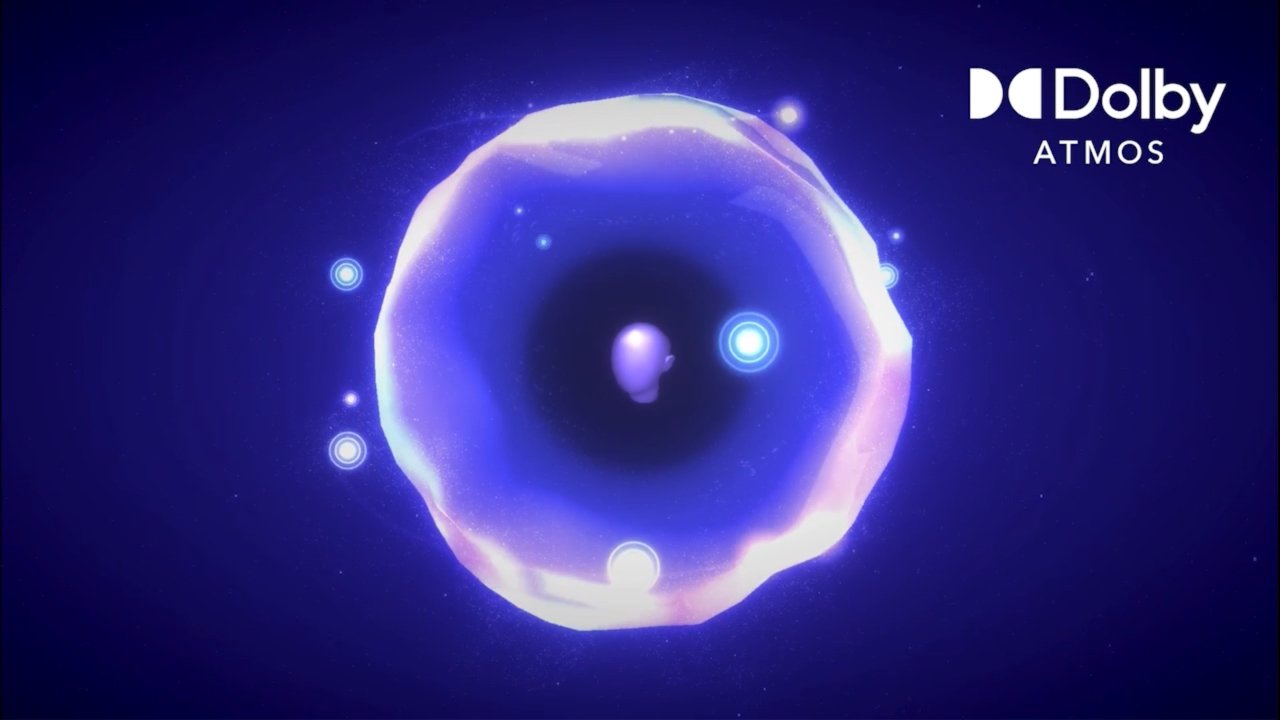 Dolby Atmos is an audio format that film and music creators can use to place audio in a 3D space during the mixing process. Previously, musicians would need to combine their music recordings from several tracks into two equally balanced channels used for a stereo track.
Similarly, filmmakers had to assign certain sounds to specific speakers in a dynamic speaker setup, such as a 5.1 or 7.1 surround sound system.
Now, creators are no longer limited by the number of speakers or how they are arranged. Artists can designate where a sound is coming from and its distance, and the Dolby Atmos system will determine which speaker to play it from. This creates a much more immersive space for audio and gives enthusiasts the chance to design more complex speaker systems.
When listening to Dolby Atmos, a listener can hear directional audio from up to 128 channels that can be played to up to 34 separate speakers at once. Headphones that support Dolby Atmos use different mixing techniques to achieve the same effect with fewer speakers.
Ultimately the result is the same, a simulated 3D audio space that contains depth and direction.
Rather than have all the instruments firing from two channels, musicians can separate them into several distinct channels. These instruments can move around the listener as the song plays as well. The effect is supposed to transform how music is experienced.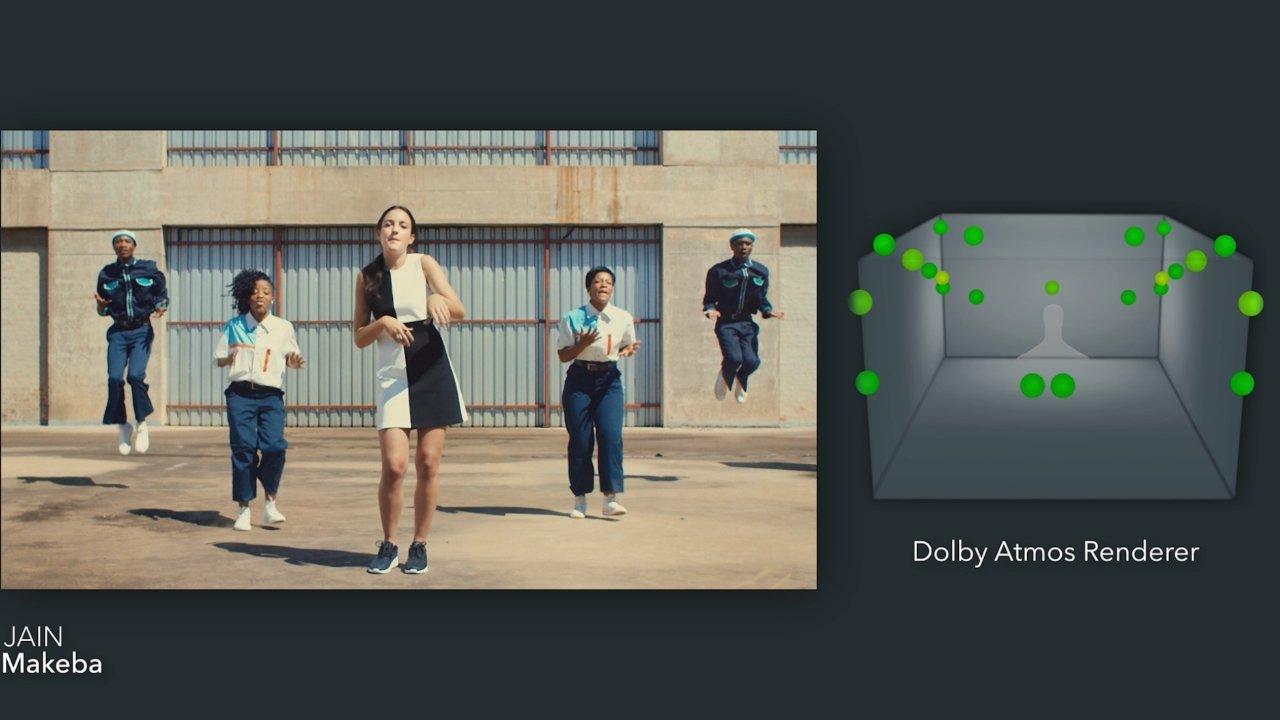 Movies and video games were the first formats to take advantage of Dolby Atmos. The move to Dolby Atmos for music began in February 2021, with several streaming services already supporting the format. Apple Music promises thousands of Dolby Atmos tracks when it launches the new experience in June.
Requirements for Dolby Atmos
The only requirement for Dolby Atmos is equipment that supports it directly. You'll not be able to hear Dolby Atmos audio on older surround sound systems even if it has multiple channels.
New sound systems, TV sets, and computers often support the format. The iPhone, iPad, and Mac also include support for Dolby Atmos, though when connecting speakers or headphones, they must support the format too.
Dolby Atmos will automatically play on devices with the W1 or H1 chip. That means the AirPods, AirPods Pro, AirPods Max, and recent Beats by Dre headphones will have support. Other headphones with Dolby Atmos will work, but the user will need to toggle it on in Settings > Music > Audio.
What is Spatial Audio?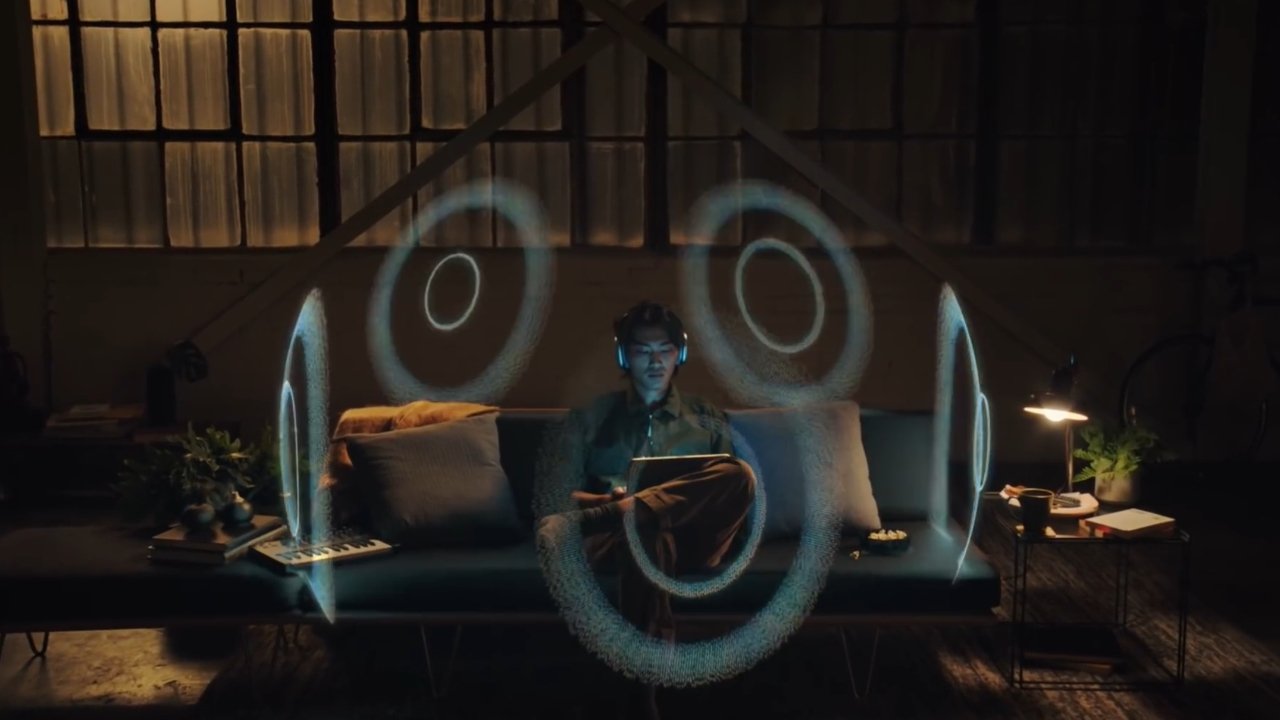 Apple introduced Spatial Audio during WWDC 2020 and released the feature for AirPods Pro and AirPods Max later in the year. Spatial Audio is a system that takes advantage of the gyroscopes and sensors in the listening device and headphones to simulate a 3D listening space that stays static as you move your head.
Spatial Audio doesn't need Dolby Atmos audio to work. It can work with 5.1 or 7.1 surround sound but works best with a well-mixed Dolby Atmos production. The feature was first introduced for watching media like shows on Apple TV+ but will expand to music starting in June.
Spatial Audio adds some spatial awareness to the device you're listening to the audio on. Rather than have a soundstage that is fixed to the location of your head, it is fixed to the location of your device.
Usually, when you play music or a movie, you hear sound from all around you, but if you turn your head, the "front" of the sound is still where your head is facing. When watching a movie or concert with Spatial Audio, the "front" of the sound is always where the device is. Essentially, you'll be able to turn your head towards a sound in 3D space and hear it as if it is in front of you.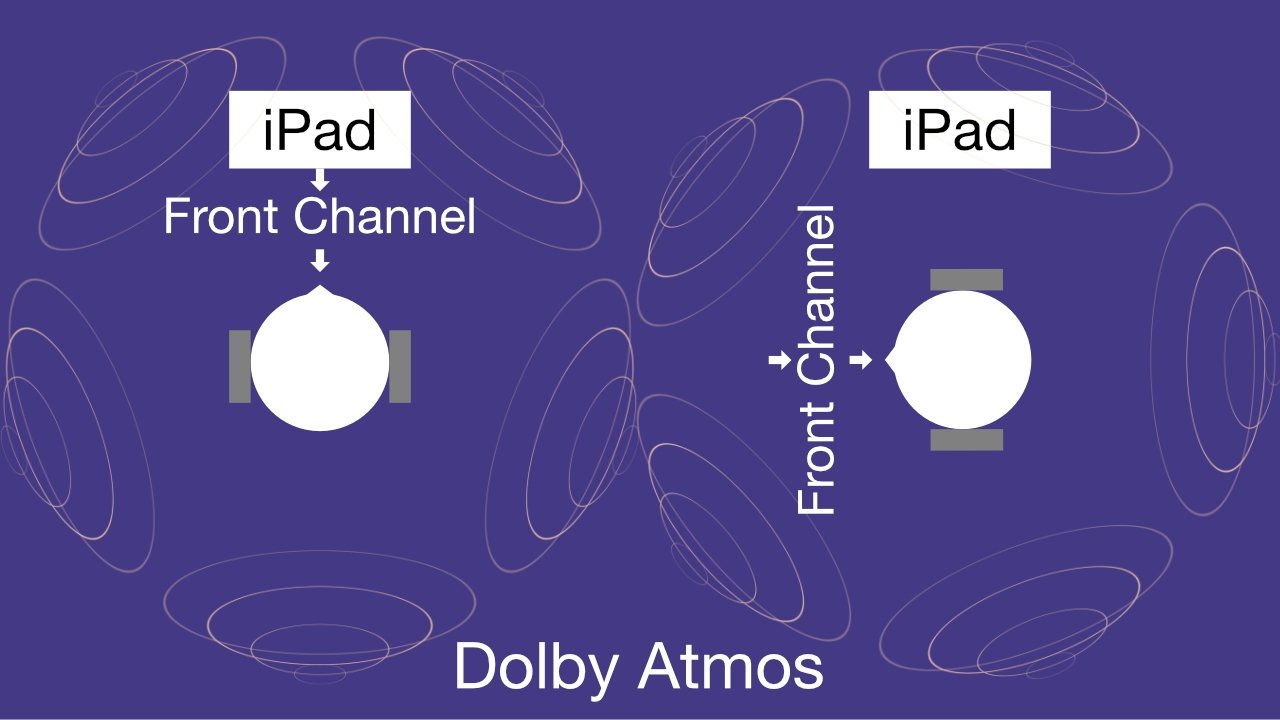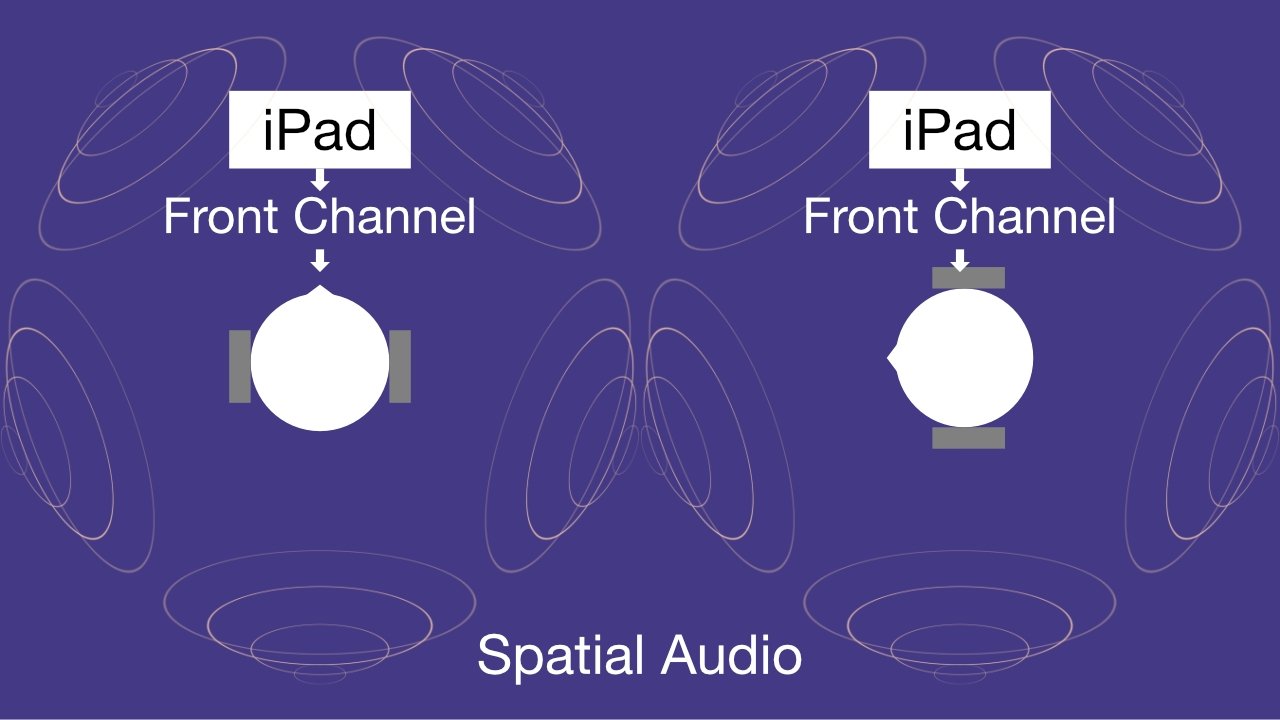 Spatial Audio functions as described when listening to music videos, movies, and tv shows with supported audio. Until music tracks with Spatial Audio launch, there is no way to determine how much of the experience relies upon device positioning or head tracking. Apple may be applying the term "Spatial Audio" to Dolby Atmos music to have a brand on the existing media format.
Normally, Spatial Audio would be reserved for devices with head-tracking capabilities, but some reports say that HomePod and HomePod mini will have Spatial Audio with music as well. This assertion may be confusing Spatial Audio with Dolby Atmos support since the HomePods could easily simulate multi-channel audio.
Apple will have to clarify what is supported where and the terms it uses to define these features soon. Until then, there is no way of knowing exactly how a device with the term "Spatial Audio" attached to it, playing music will interact with the user.
Requirements for Spatial Audio
Apple hasn't laid out specific device requirements for Spatial Audio in Apple Music, but it appears to be the same as other media. You'll need AirPods Pro or AirPods Max and a modern iPhone or iPad to use the feature. Apple TV and Mac do not have gyroscopes nor the required sensors to play Spatial Audio accurately but will still output sound in normal Dolby Atmos.
This means that Android users will not be able to take advantage of Spatial Audio. At launch, they won't be able to access the Dolby Atmos music either.
Apple announced several changes to the Apple Music service, and not all the changes will be important to every user. Dolby Atmos music will be the most prevalent feature since every Apple Music user will be able to take advantage of the new sound. Spatial Audio remains exclusive to Apple's high-end AirPods, but that could change in future models.
Stay on top of all Apple news right from your HomePod. Say, "Hey, Siri, play AppleInsider," and you'll get the latest AppleInsider Podcast. Or ask your HomePod mini for "AppleInsider Daily" instead, and you'll hear a fast update direct from our news team. And, if you're interested in Apple-centric home automation, say "Hey, Siri, play HomeKit Insider," and you'll be listening to our newest specialized podcast in moments.