Apple TV app rumored to hit Android smartphones soon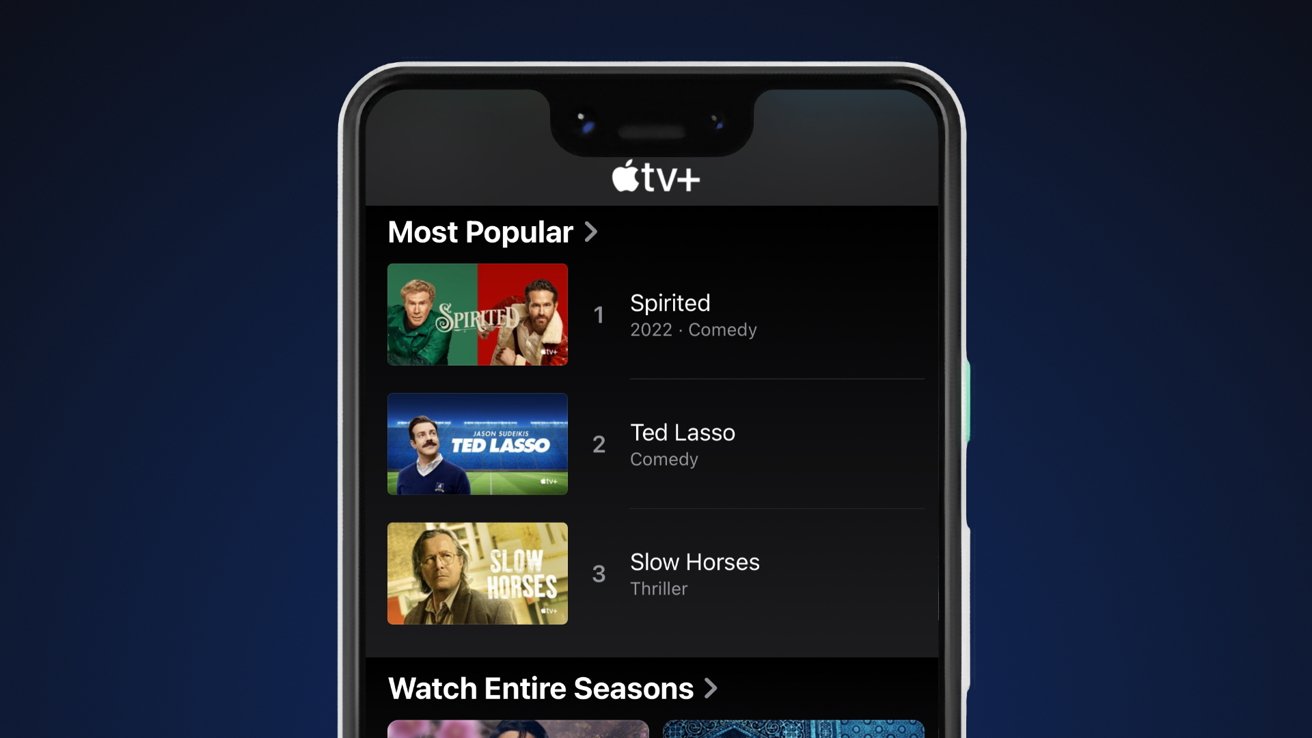 A new rumor claims that Apple will soon release the Apple TV app for Android smartphones, allowing installers to take full advantage of Apple TV+ subscriptions.
A Twitter user known as ShrimpApplePro has a solid leak history for upcoming Apple hardware and features. The latest leak suggests that Apple TV will finally debut on Android smartphones, and Apple Music will be getting some kind of update too.
Apple offers very few apps for Android devices, like Apple Music and the Move to iOS app. The company is very selective about which apps are released on which platforms, so it doesn't prevent its own hardware sales for exclusive software.
Apple TV is already available on Android TV products, so it isn't a stretch to expect the streaming app to appear on Android devices as well. Apple's strategy with its streaming services is to place them on every product possible in order to attract more subscribers.
The only service that is locked to Apple devices is Apple Fitness+. That may be due to its reliance on health and fitness tracking in dedicated apps that communicate with Apple Health. Likely, the experience isn't easy to translate to Android products, and it does act as an additional incentive for purchasing an Apple TV 4K.
exclusive
Apple TV app is coming to Android, currently are still internal beta testing. Will soon be released.
Oh Apple Music app for Android is also getting updated too.

— ShrimpApplePro (@VNchocoTaco) December 20, 2022
This new leak suggests that initial beta tests for the Android Apple TV app are underway and could soon be released to the public. With Apple Music and Apple TV on Android smartphones, users may want to consider an Apple One subscription bundle to save money.